With the unofficial start to summer upon us, it's time for retailers to ready their Memorial Day displays. Memorial Day Weekend, and the week prior, is one of the busiest times for retail shops as many people have a long weekend to shop the sales. Foot traffic and sales can be increased if retailers go the extra mile in creating an enticing holiday themed window display. In this blog post, we will give several tips for making patriotic-themed for Memorial Day displays using stock and custom merchandising products available at shopPOPdisplays.
Why Window Displays Increase Foot Traffic
A savvy retailer knows that a creative window display not only attracts new customers but wows and retains repeat customers. To do so, you update your windows every two months to keep things fresh and change with the seasons and highlight any holidays. The more frequent your shoppers, the more often the windows get changed up.
This year, it really matters. You may be still trying to recover from pandemic fallout but now you face cautious customers amid rising inflation. Here's how to make your Memorial Day displays present a great first impression to new customers while aligning with your brand's story and ultimately increasing foot traffic and sales in your stores.
7 Memorial Day Displays with Star Spangled Style
Arrange Red, White, and Blue Bouquets
Memorial Day is not only the unofficial start of summer, it also ushers in gardening season. A window display showcasing blooms (even if they're faux) can be a window-shopper stopper. Fill acrylic boxes with red, white, blue, or clear glass pebbles and arrange patriotic-hued artificial flowers inside. Or place large, artificial blooms, like Dahlias, in dome-shaped floral foam spheres and place on a round display pedestal. Plop faux daisies in red or blue gift bags for some fast, festive flair. A collection of dyed or tinted spider mums in small glasses and stem vases of varying heights and on risers create a dazzling display that looks like fireworks.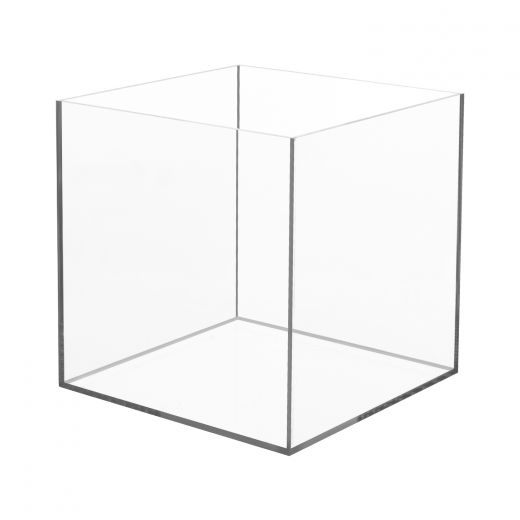 Fashion an Ode to Old Glory
Use your merchandise to design a spectacular Memorial Day display. If your products are available in red, white, and blue, arrange them in the colors of the flag. Anything that's stackable, shelf topping, or hangable will work. For instance, a panel of red, white, and blue sneakers on shelves; books arranged and stacked by red, white, and blue spines; or sunglasses in patriotic shades hung on a gridwall or suspended from the ceiling. If color-grouping your products don't work, shopPOPdisplays has red, white, and blue pedestals to feature products in a patriotic window display.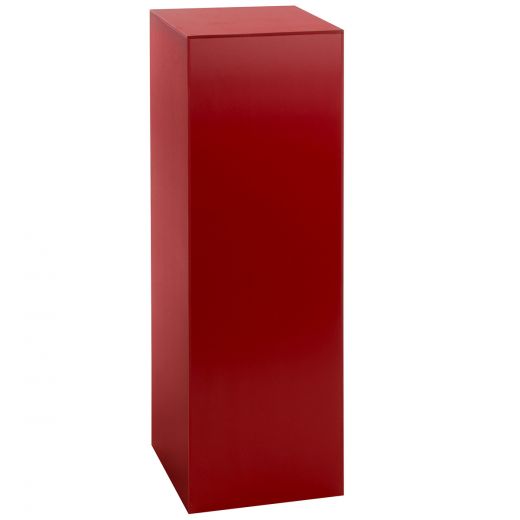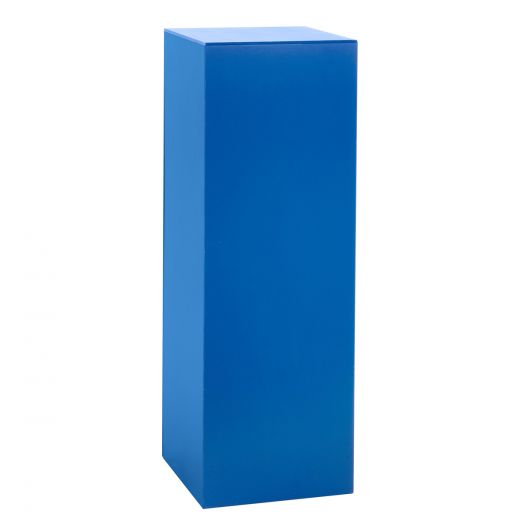 Take Them Out to the Ballgame
What's more American than apple pie, baseball, and blue jeans? An acrylic Jersey display case will really hit a home run. Fill with a local fan favorite Jersey and surround with baseball cards, bats and balls, ticket stubs, etc. Clothing stores can display a range of blue jeans paired with red and white tees and accessories (baseball caps, perhaps?) either on mannequins or on display tables and shelving.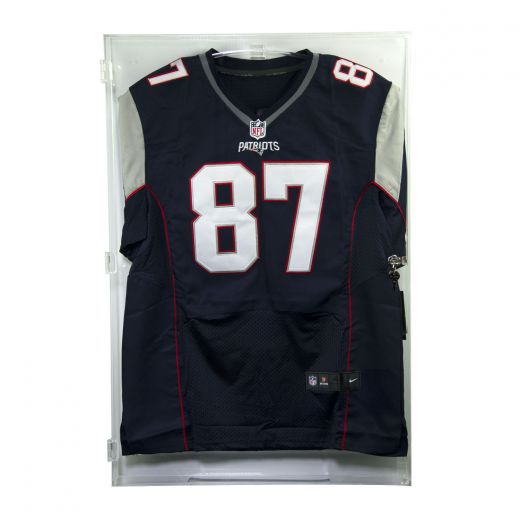 Design a Red- White- and Blue-Hued Display
Here's a sweet idea for ice cream and frozen yogurt shops or candy stores: Line the edges of ice cream cones with icing and dip into red, white, and blue sprinkles (or jimmies) and display in an acrylic ice cream cone stand. Or fill the stands with festive paper cones for a colorful and non-perishable display. Got candy? Fill acrylic stacking candy bins with red, white, and blue candies.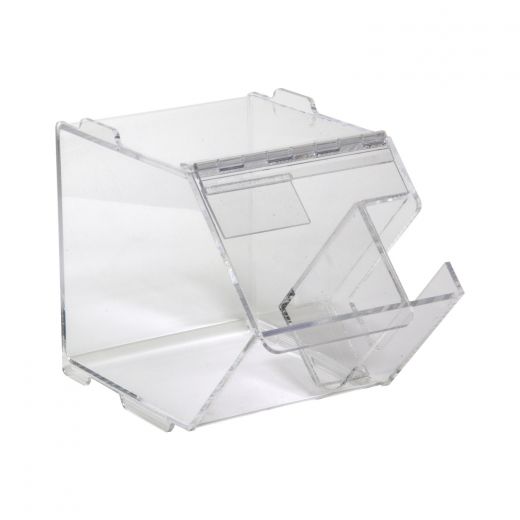 Set an Old-fashioned American Scene
Dip your paintbrushes into a patriotic palette and craft an old-fashioned American scene: Make a white picket fence out of wood or heavy cardboard; use twine to create a garland of banner of American flags and drape on the fence. You can then lean a vintage cruising bicycle with a handle-bar basket against the fence or stack some nested crates (available in red, white, and blue, too) for an old-fashioned country feel.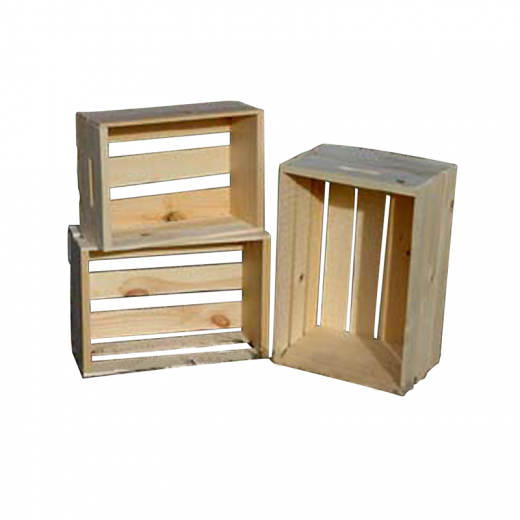 Create a familiar summer scene for your Memorial Day display and set a BBQ-inspired table. Drape a display table with a red, white, or blue tablecloth; fashion a runner using red, white, or blue bandanas or gingham fabric; place a pitcher filled with lemons at the center of the table or line Mason jars with flameless candles on our LED riser display for an illuminating and eye catching centerpiece.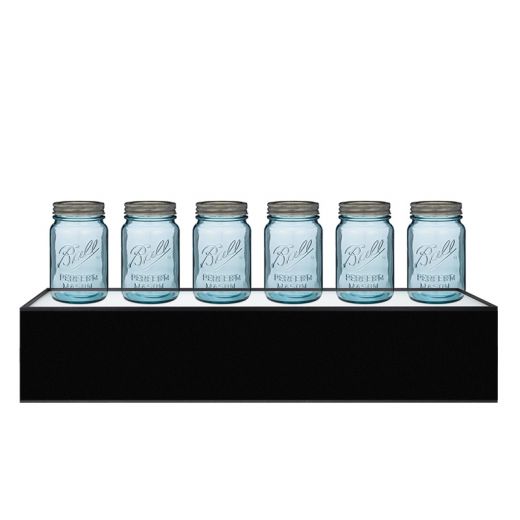 Create a Star-Spangled Salute
Go star crazy! Hang a banner of stars along the edges of tabletop displays. Craft some red, white, and blue 3D paper stars and pile in a 3-tiered basket. Our chalk markers work on acrylic so use them to draw patriotic stars and stripes on acrylic bins and signs.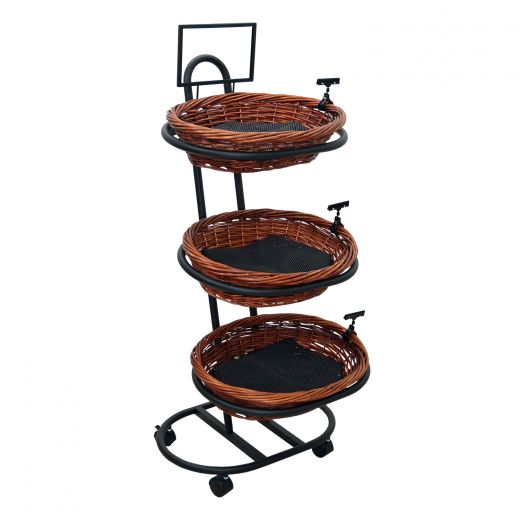 You don't even have to switch out the main focus of your window displays to make them Memorial Day ready. Deco mesh and ribbons can embellish mannequins, pedestals, risers, and more. Wrap stripes of red, white, and blue ribbons on pedestals; drape over risers; create skirts on mannequins with deco mesh; and use either as streamers suspended from the ceiling. Regardless of holiday or merchandise type, Americana-style décor displays are popular year-round. Pick-and-choose shopPOPdisplays stock merchandise for fun functional colorful displays or ask about custom merchandise with your logo, branding message, or patriotic product promotions for seasonal, holiday, or everyday use. Call our team for our Made in USA items, too!