Displays & Signage for the Retail Industry
Our innovative team at shopPOPdisplays know that first impressions truly matter, especially when it comes to retail industry displays and signage. Whether you realize it or not your consumers are motivated by your store's visual merchandising and layout. How retailers choose to display their products and integrate their exclusive branding in their signage is paramount to gaining customer engagement and ultimately their loyalty, brand success, and a strong ROI.

At shopPOPdisplays we have a wide-selection of custom and stock point-of-purchase solutions, as well as a multitude of retail industry signage options tailored specifically to the retail store industry to help foster positive customer attention and further your brand's recognition. Whether you are outfitting a department store or chic city boutique, cannabis dispensary or candy store, thrift outlet or consignment shop, and more our diverse retail industry displays and signage can be boundlessly supplied from our warehouses based on your store's exact requirements. From countertop displays, retail shelving and racks to cash wraps, display cases, dispensary fixtures, and functional slatwalls, we've got you covered from soup to nuts, bolts to nails, jewelry displays to clothing racks, etc. – well, you've got the idea. Our display fixtures offer a state-of-the-art feel for your consumers while also providing an easy-to-navigate instore experience that directs them to the very item (and more) they came in to your establishment to find.

We can also help your visual merchandising visions a reality by creating custom retail industry displays and signage that will elevate your business. We can customize your brand, logo, or store signature colors and palette on practically all acrylic display risers, cases, banners, sign holders, pedestals, wooden display fixtures, and so much more. Customization on fixtures cultivates brand recognition, customer engagement and loyalty while offering a sophisticated, professional look that garners attention, promotes products and sales. Contact our team and let us help support your brand-building campaign within budget and on your timeline.
---
---
---
Custom Retail Products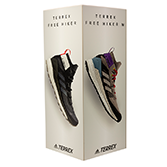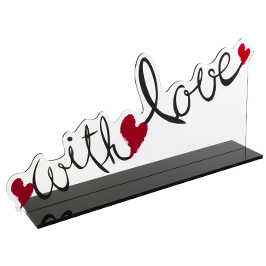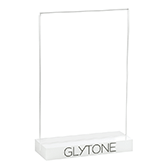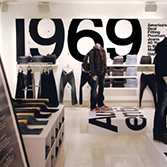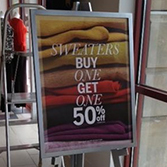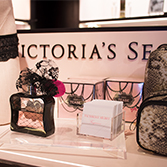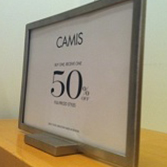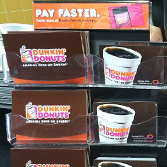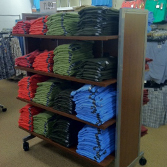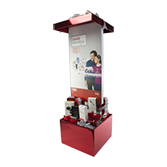 What are retail displays?
Retail displays, or point of purchase (POP) displays, are physical arrangements of merchandise often on tables or shelves and racks. The objective of the displays is to highlight the merchandise and drive customer sales.
How should I display products in a retail display?
Products should always be presented in a way that highlights the key elements and catches a customer's eye. You should add appropriate decorations to enhance the featured product and ensure product pricing is easy to find. Remember to update your displays regularly to showcase different products and appeal to repeat customers.
How do I set up a retail display?
To maximize the sales from your retail display, first consider where in the store to feature the display. This could be a table when you first walk in the store or a counter top display at checkout. When you begin assembling the display, start with your featured product(s) and bring in elements that enhance the best properties. For example, if you are displaying a lamp, you could place a book next to it so customers can picture the setup in their own home.
What are retail signs?
Retail signs are signs that display names and information at retail locations. Storefront signage is the first thing a customer sees on the outside of a store and what draws them inside. Picking the right retail signs is a key component of defining your brand and driving sales.
Resources: