If you are a business owner, you probably know by now that one of the greatest challenges of succeeding is effective advertising. While it may seem like the digital world of social media and Google ads take the front seat in getting the word out about your company these days, tangible signage is still a top contender when it comes to consumer loyalism. According to an article on swaay.com, "Great signage can significantly improve your edge over other businesses and competitors if they are lacking in that area. When choosing between two businesses a customer or client is likely going to pick the one with the better-looking signage because this shows a level of professionalism that the other lacks."
In fact, according to divinesignsinc.com, 75% of consumers said that they had told others about a business based solely on its signage. However, it might be hard to figure out exactly what type of signage feels right for your brand, until now.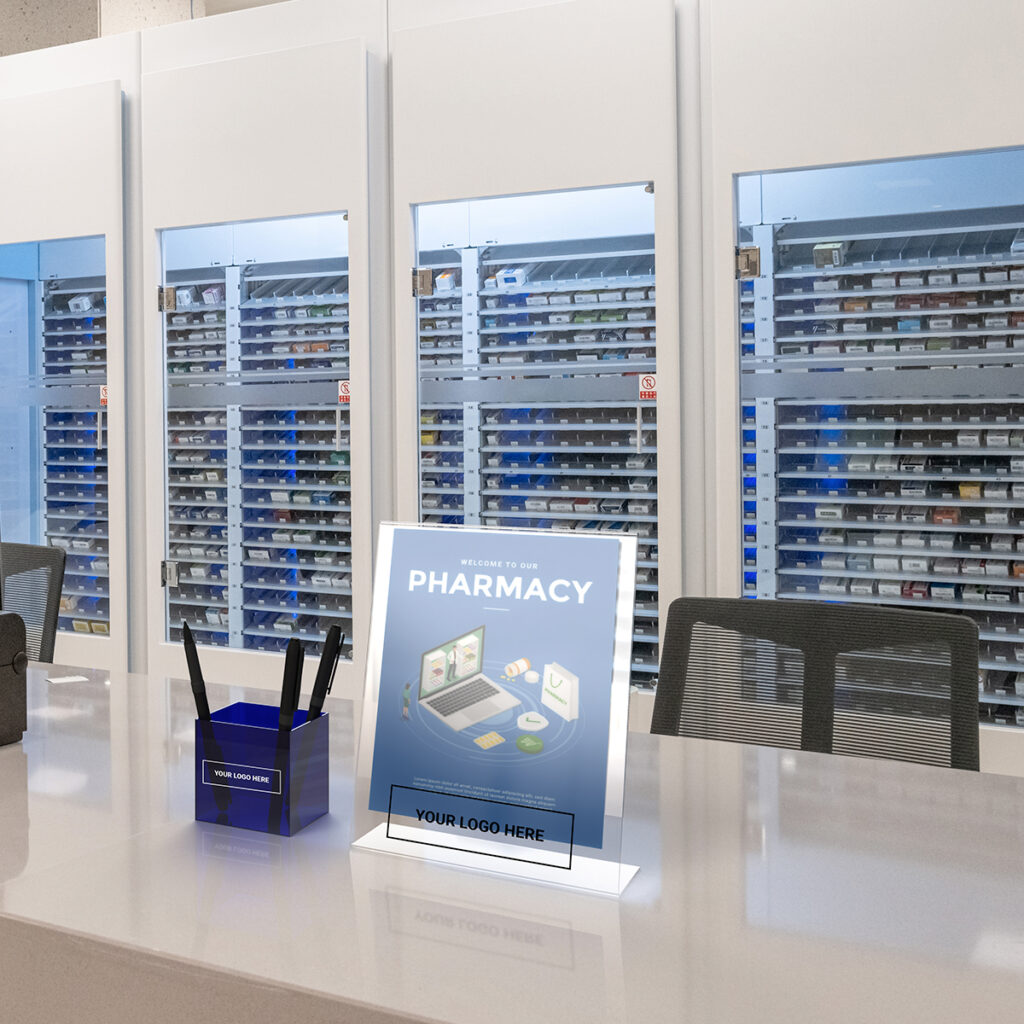 Listed below are some of the most popular signage options and ways you can use these different styles to leverage your business against the competition.
Chalkboard Signs
The appeal of homestyle signage garners artistic praise from consumers and simplicity kudos from business owners. Undeniably chalkboard signs add creativity and sometimes a splash of color to storefronts, restaurant, and café countertops alike. Perfect for good weather strolls, these styles of signs are a wonderful way to add an artistic flair to your storefront's messaging and entice passersby into your shop. With chalk you can draw, write, draw and write, whatever you want, whenever you want – change is just a swipe away, keeping costs low and options wide. A great long-term cost-effective advertising and sustainability option, as chalkboard signs can be used and reused indefinitely and in multiple locations of your space.
Attract consumers with images of the season at hand, use bright colors to draw strangers in, and use classic iconic images to create a sense of nostalgia within your audience base. Amongst the many advantages that chalkboard signs offer is the clean slate they provide at a moment's notice such as promoting the soup of the day, or any time a new promotion, deal or product makes its way into your shop!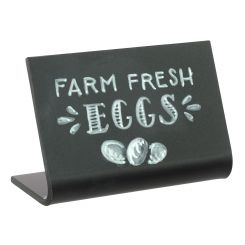 Sign Holders and Picture Frames
Every business needs to outfit themselves with the basics. Investment in quality sign holders and picture frames doesn't have to be cost prohibitive to startups or experienced businesses. Sign holders and frames protect all professional printed graphics that represent branding deals, offers, and other promotions so these items could be used again and again – think seasonal and/or holiday service or product promotions. Not only does sign holders and frames protect costly marketing messaging they can yield significant returns if placed in opportune locations – tabletop sign holders, window, standalone – in your brick-and-mortar store. If your business is a restaurant, consider highlighting photos of signature meals, menu items, or cocktails in a sign holder or picture frame in your window or entrance, to grab the attention and appetite of potential patrons. Likewise, an attractive print of specials framed in a sign holder with highlighted daily specials just may be the push hungry patrons crave. Retail stores may also choose to showcase new merchandise or highlight an upcoming sales event with strategically placed signage.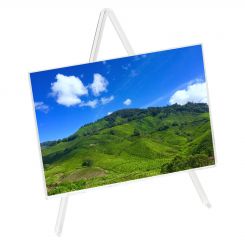 Since variety is the spice of life in practically every category, mix-and-match signage frame and holder styles to suit your business needs and budget. Select acrylic sign holders that have different orientation, openings, and angles to fit your specific service or product promotion needs and encourages effortless switch ups. For example, there are several types of sign holders that range from bottom-loading, multi-panel, multi-purpose, top-loading, slant back, magnetic close picture frames and holders, and premium-break-resistant models. All these sign holders are designed to fit specific graphics and are made to be positioned on varying surfaces throughout a location. Pick the design or styles that are most conducive to how often you want to switch out your advertising graphics or marketing campaigns.
Poster Display Stands
Looking to make a big impact with your display marketing? Poster display stands or stanchion signs allow you to make a large, bold statement on a greater scale – optically and physically. Whether advertising at a trade show, retail environment, movie theater, or farmer's market, these popular poster stands will assuredly support all big announcements and promotions. Crafted of metal, acrylic, and/or wood, there are a variety of looks and styles to complement your branding design and existing décor. Perfect for outdoor displays as well, these sturdy stands often are choice signage when announcing details of an event due to its generous depth.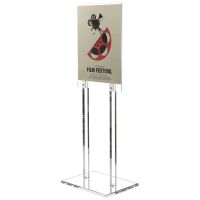 Counter Mats
Custom counter mats are a clever way to advertise and improve brand awareness. Putting your businesses name on the surface of where the business is conducted is a surefire way to get brand messaging across and noticed by customers or clients. Counter mat marketing is commonly used for point-of-sale promotions and helps reinforce promotions, products, or services that a business has to offer. They are a highly effective advertising tool because they are economically priced, are durable, and can be placed in a variety of high-traffic locations that consumers will inevitably notice such as queuing up, checkout lines or as they take pause while the cashier rings them up. Easy access counter mats are an effortless, cost-effective, and space-saving method to increase brand recognition.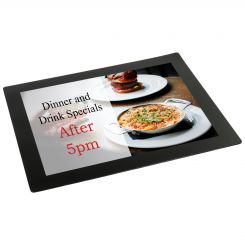 Place Card Holders
An ideal alternative for holding business cards or any stock signage, place card holders are a small yet mighty way to reinforce your business information at the checkout line or at a store's entrance. Available in a variety of colors, shapes and sizes, card holders will remind consumers to take your business information with them before they leave. Oftentimes, when shopping at smaller, lesser-known establishments, people want to take a physical business card away with their purchase that may hold valuable information about sales, social media accounts, and special events. Strategically placing these holders around your store, office, or restaurant will make it easy and convenient for consumers and clients to return again and again.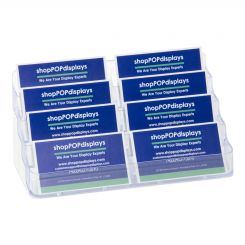 No matter the line of business or industry you are in, we hope we gave you some inspired signage ideas to display your store's advertisements, marketing campaigns, and brand messaging. We have a large range of signage options available for you at shopPOPdisplays and are always available to discuss custom options and for your business needs.