It may not take much to attract customers to your cannabis dispensary shop, however converting visits to purchases is another matter. Marketing, branding, inventory, as well as store footprint and layout all come into play. Quality products and stellar customer service are key factors in a successful business, while clean and clever presentations can seal the deal. Dispensary displays are the unsung heroes of the cannabis industry. It's true. A few strategically placed marijuana displays and supporting fixtures can make a sale. Here, cannabis dispensary displays that'll have customers rushing to the register. Best of all, you can pick-and-choose items to best suit your needs, retail space, and budget.
Begin by assessing your cannabis merchandise and then your retail space. Do pods make up most of your inventory? How about glass bowls, chillums, nitro tins, and vape paraphernalia? Next, look at your store layout. Are you optimizing the space at eye-level and waist-level? Do you have adequate security to protect your staff and inventory investment? shopPOPdisplays can help.
Here, marijuana display ideas to boost your brand and bottom line!
Locking Display Cases. Protect your staff and inventory with locking display cases and locking cabinets. These cannabis display cases are necessary. They not only secure merchandise, but they may also be required by law. As laws and regulations vary by state, cannabis, CBD, and vape merchandise like vape juice and e-liquids that contain nicotine are required to be stored in locked display cases or behind the counter. Keeping that in mind, maximize your space and optimize visual impact with both countertop and locking wall mount displays. Choose a style or styles that fit your needs like number of fixed or adjustable shelves – one through six, and preferred lock and door orientation.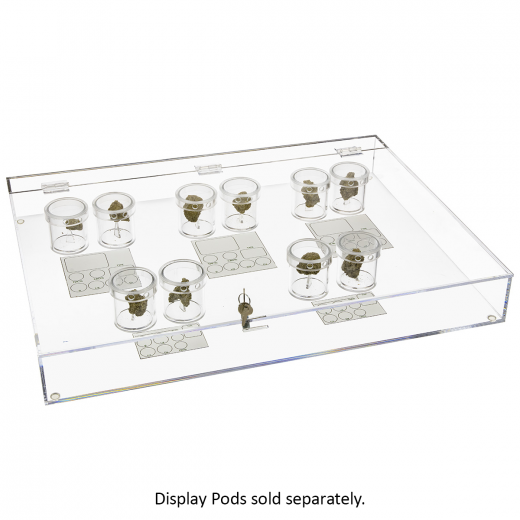 Pod Presentation – Pods are an investment. Show off your cannabis inventory in a clean and clear environment so customers can see and smell, if applicable, the quality of your goods. Pod spikes make a simple statement. Clear acrylic pod spikes are classic; however, consider custom colors to make your pods pop! Pair pod spikes with pod holders for a complete look that's conveniently portable. Add your own DIY creative flair by topping pod spikes with acrylic cylinder risers for space-saving double-duty functionality. Take them to the next level and highlight your assortment, literally, with a LED cannabis display and custom color options, a shopPOPdisplays specialty.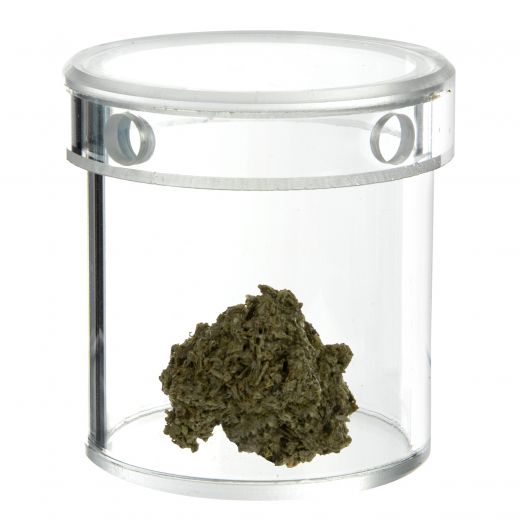 Acrylic Display Risers – Must-haves in every retail setting, acrylic display risers elevate marijuana displays for less. Never underestimate the impact these cost-effective items can deliver. Clear is clean and classic, but custom colors may have their place in your store. After choosing a custom color, consider adding your logo and slogan to make it uniquely your own. Display risers are available in a variety of shapes and sizes like acrylic cylinder, block, column, cube, mirrored, and more. Likewise, place cannabis, CBD, or vape items of choice on a display riser with LED lighting to showcase items and convert sales.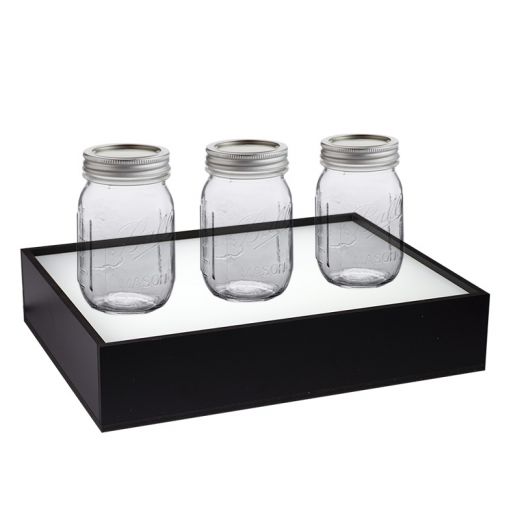 Multifunctional Tube Holders – Highlight products, protect merchandise, and curb clutter with acrylic display organizers. Acrylic tube holders house chillums, pre-rolled joint tubes, glass bowls, cartridges, vape pens, e-cigs, and more. These multifunctional table top dispensary displays provide a neat and organized multi-unit presentation option that shows off your expansive inventory. If you're tight on space, an all-inclusive upright tube display box with built-in sign holder or without sign holder model is ideal. Cannabis tube displays are also available in sleek slanted models that complement every décor style. Customize with signage stickers, dispensary store name, and logo for instant brand recognition. Purchase several in the same style for a simple chic aesthetic or mix them up for a more relaxed vibe.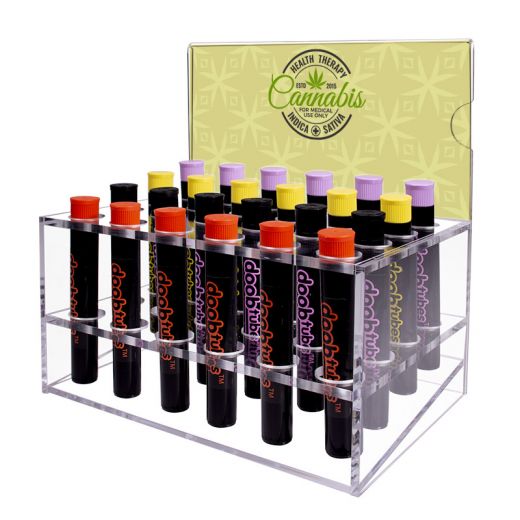 Nitro Tin Gravity Dispensers – Corral cannabis, CBD, and vape-related product nitro tins with gravity dispenser displays. This sleek, space-saving display option replenishes stock and always look full, a dispensary shop must. With its slim silhouette and built-in inventory management feature – once a tin is removed, the next one takes its place, filling the empty space – it also prompts customers to complete the purchase. Opt for a nitro tin can display with sign holder for standalone convenience.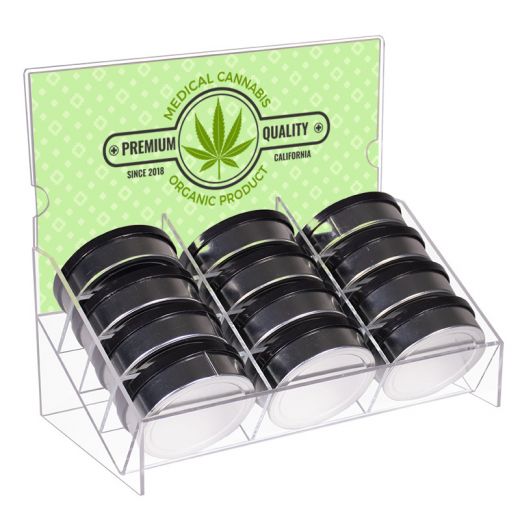 Pedestals – Whether you're featuring single or multiple cannabis pods, a special of the week, or an ornate glass pipe, nothing attracts attention like a pedestal. Customers are automatically drawn to these items due to their spotlight status. Shop pedestals by preference – price point, color, material, height, wall pedestals, lighted pedestals, with acrylic cover or without, or customize one or more pedestals for unique spaces, size specifications, and branding options, and be sure to secure your inventory with the locking option. The branding opportunity alone is worth the investment.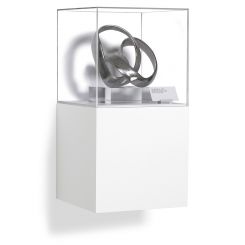 Design a cannabis dispensary shop that represents your aesthetic, organizes your merchandise, and promotes purchases. shopPOPdisplays has everything you need in-stock and the customization capabilities to make your store stand out. Contact us today. We'll gladly assist you.