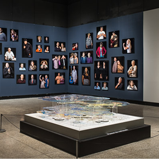 Lynda C
5 out of 5
I used 20 lucite stands to create multiple levels in a sculpture called the Spectrum, on view at Boston's Museum of Science

Code: 10214
Ratings Snapshot
Would recommend this product.
Acrylic Cylinder Riser - 8" H x 6" D
Item ships next business day when ordered by 2pm ET Mon-Fri.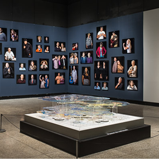 Lynda C
5 out of 5
I used 20 lucite stands to create multiple levels in a sculpture called the Spectrum, on view at Boston's Museum of Science
Product Description
Our cylinder risers work great as bins, lids, covers, and of course, as risers. Comprised of clear acrylic, our cylinder risers provide a affordable means to display merchandise with a sleek professional look to attract consumers. Complete and add the finishing touches to on of your existing displays or choose from our many sizes to build an eye-catching set up from scratch! Quantity discount available - and don't forget to ask us about custom sizes.
Click Below To View Other Styles
Customers Who Bought This Also Bought...
Reviews
Ratings Snapshot
Would recommend this product.
Let us know what you think!
Product... is durable and has clean lines
Location / Company: Colchester, VT
Date: July 14, 2017
I purchased the Acrylic Double Bin Condiment Dispenser to put giveaways in for our clients. I liked these because they could sit on a counter or be mounted to a wall. The product itself is durable and has clean lines.