Once the spooky season wraps up post-Halloween, shoppers quickly trade in their pumpkin spice lattes and 'Hocus Pocus 2' premiere parties for peppermint mochas and weekend-long binges of the Hallmark Channel's 'Countdown to Christmas'. The most wonderful time of the year is rapidly approaching, so you should start thinking about ways to prepare your retail display stands for Christmas and Hanukkah now. Embracing the festive season in this way will help inspire customers to embrace the giving (and buying) spirit. Read on to discover our 10 best tips on how to decorate your store for the holidays.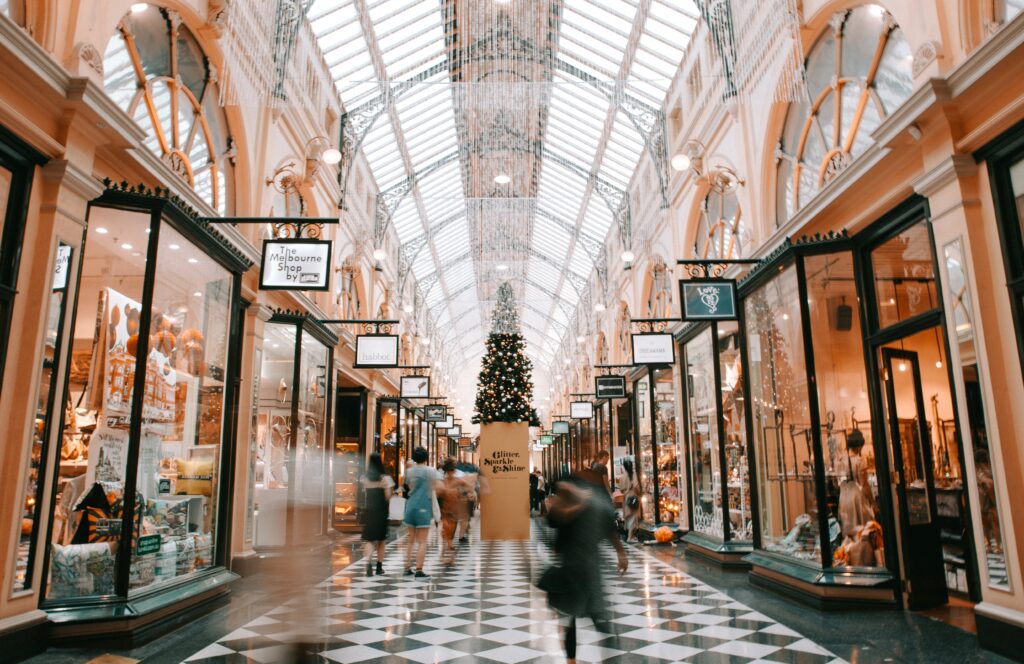 Incorporate Christmas Colors
Continually changing the color palette of your retail display stands signifies a shift in the time of year. The combination of red and green instantly makes shoppers think of the warmth and joy of Christmas while cool blues and white celebrate festive Hanukkah and winter. Silver and gold are also popular colors of the season that radiate an elevated feel. Whichever mix of shades you choose, shopPOPdisplays has merchandisers to keep in mind. Available in all the possible Christmas and Hannukah colors, our mirrored pedestals will fit your color theme while creating appealing dimension and highlighting key products. Also consider the red, green, blue, white and frosted versions of our acrylic boxes, which can be stacked up in window displays, used for organizing products on counters, or even topped with a bow to look like a present.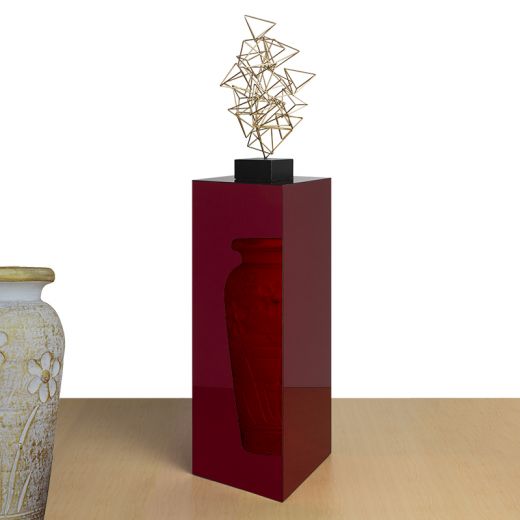 Create a Festive Display Case
While display cases provide security and keep expensive or fragile items out of reach, they also encapsulate a story-telling moment in the shopping experience, which is perfect for the holiday season. Floor-standing display cases cause people to pause and scan the shelves. Take this opportunity to either enhance the mood of an already festive store or sprinkle in a contained element of spirit. You can use bows, garland, or ornaments within and around the case to sell the story of the joyful gifts inside. Our standing display cases range in size and are designed with important features like locks and lights.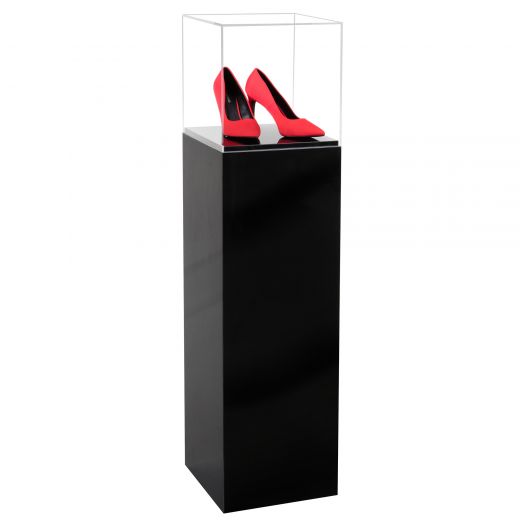 Stick with a Christmas Theme
Keep in mind that not all Christmas decor is the same, so failing to follow a cohesive theme throughout your retail display stands will make them look disjointed. You can go the more classic traditional route with Christmas trees and wreaths, err on the side of modern minimalism with sculptural decor, or create a playful DIY theme that involves re-imagined elements of Santa's workshop (Buddy the Elf style) – no matter what you choose, just be sure to stick to it. Also keep in mind that the best theme for your store is the one that fits the aesthetic you've already established outside the holidays.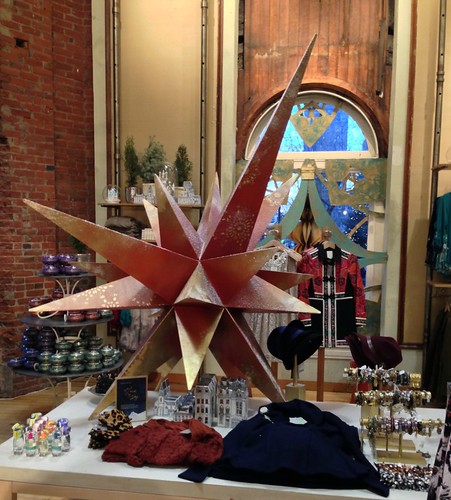 Choose Wooden Display Stands
Wood has an inherently cozy and rustic feel that can be associated with holiday traditions like warming up by a fireplace with cocoa to chopping down a Christmas tree. The natural appearance of wood ensures it goes with nearly everything, no matter your theme or color palette. Plus, it's really sturdy and durable, so you can continue to use wooden retail display stands well after Christmas is over. Our charming wooden carts, sizable barrels, and organizable crate displays help recreate scenes from the North Pole while also highlighting great gift ideas and stocking stuffers.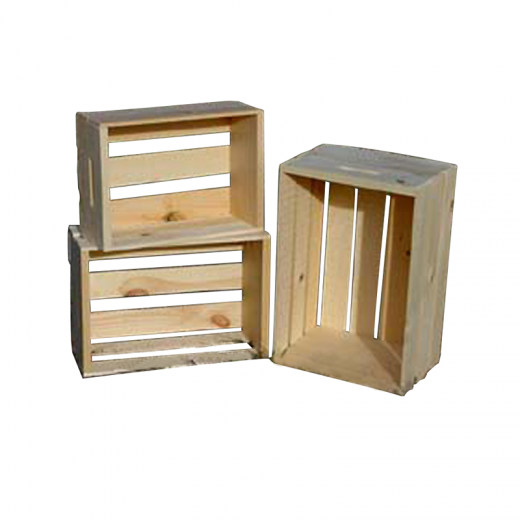 Invest in Custom Branded Holiday Displays
Personalization goes a long way no matter the season, but during this particularly busy time of year, it pays to go above and beyond with branding. Nothing feels more perfectly fit to your store's aesthetic and clientele than a customized holiday display. Deck your halls with festive signs bearing your logo and incorporate branding into other display merchandise (like pedestals, boxes, and acrylic blocks) so that people remember your name. ShopPOPdisplays offers customized UV printing, engraving, and laser cutting to ensure we bring your vision to life with the utmost attention to detail.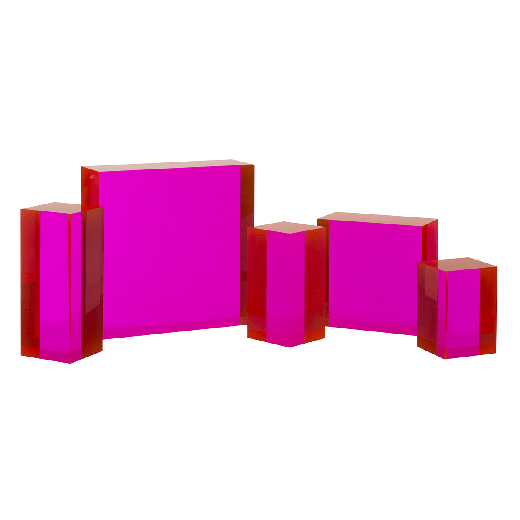 Have an Abundance of Lights
Is it just us or does everything (not just Christmas trees and houses after dark) look better under the warm glow of lights? Incorporating lights into your holiday displays not only adds a vibrancy to your store but can also strategically illuminate best-selling items or retail display stands that you want to catch the customer's eye. Our assortment of lighted displays range from pedestals to poster frames and display cases, but we're not against the use of string lights for a particularly festive look, perhaps tucked under clear acrylic boxes, acrylic cylinder risers, or acrylic display pedestals.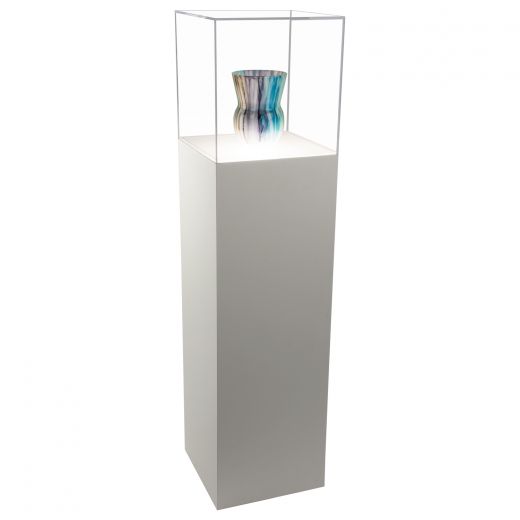 Pay Attention to Your Signage
Store signage can point customers in the direction of certain gifts, promote holiday sales, or simply convey season's greetings. Whatever their purpose, make sure they're in line with your chosen theme and color palette. Well-strategized signs have the potential to offload some of the work from your busy employees, so it's important to keep them eye-catching and easy to read. Our experts can work with you to create a custom sign, and our assortment of sign holders allows you to display yours professionally.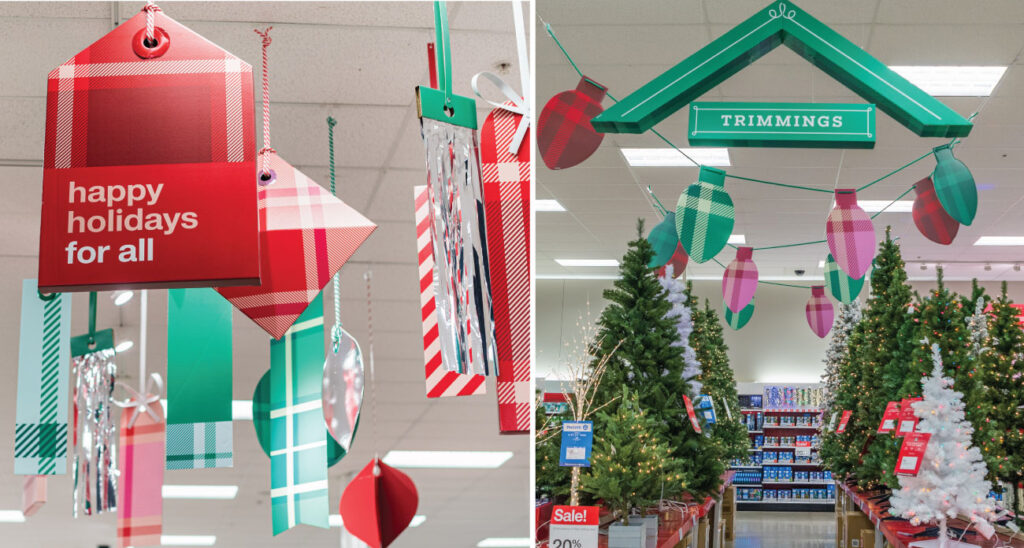 Dress Up Your Mannequins for The Season
When it comes to holiday displays, even your mannequins should dress the part, matching the theme and color palette. Something as simple as adding a Santa hat could do the trick, but a more creative idea is to assemble a mannequin Christmas tree – all you have to do to create the look is top an artificial, pre-lit tree base with one of our twine necklace busts. You can also dress mannequins in Christmas sweaters and place them by fire logs or piles of wrapped gifts to set a scene.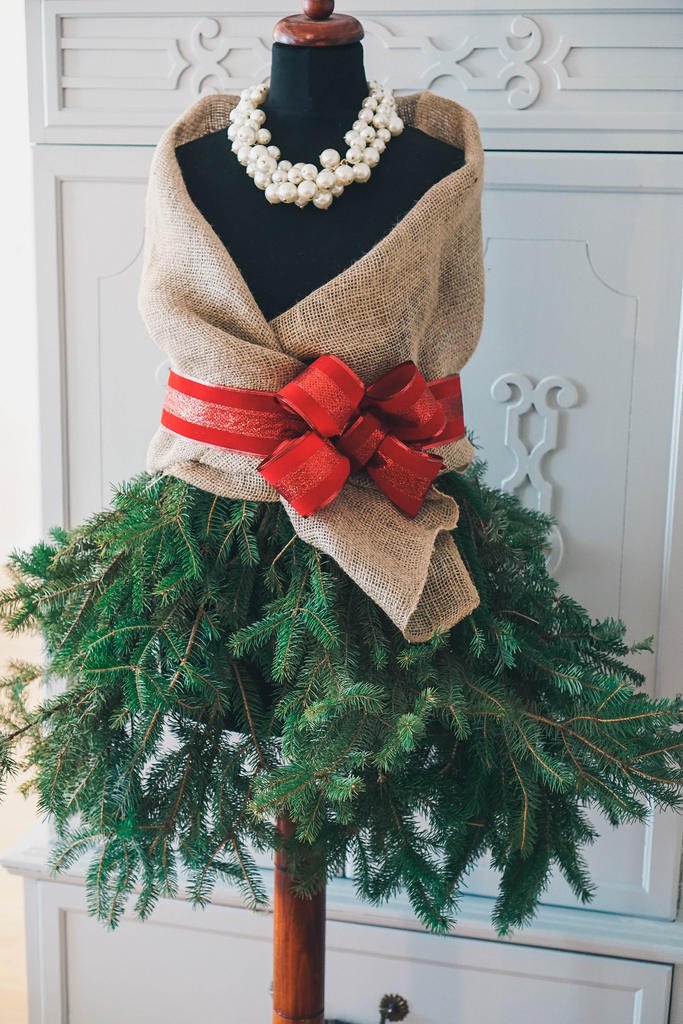 Make Discounts Visible to Customers
Savvy shoppers are always on the hunt for a good discount, especially around the hectic holiday season when gifting is top of mind. When people know they're getting a good deal, they're more likely to pull the trigger on a purchase. That's why you should advertise holiday discounts at eye-level or with easily noticeable, legible signage and retail display stands. Customize yours so that they match your holiday theme and palette, and either hang them in the window or place them in a stand upon entry so people know what to expect when they walk in.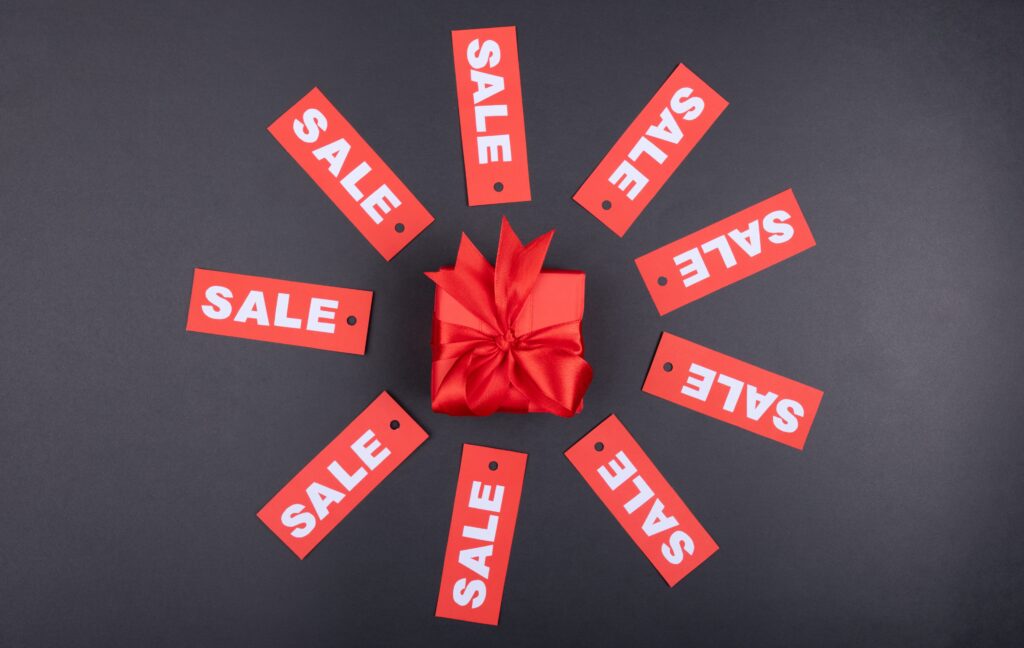 Upgrade Your POP and POS Displays
If the goal is to have your product stand out in a crowded big box retail store, then creative POP and POS retail display stands are the way to go. Think outside the box to come up with innovative ideas that catch customer's attention, like making your display resemble a Christmas tree, Santa's sleigh, a winter wonderland, or a classic holiday character. When people make a connection with the visual story of your display, they're more likely to buy.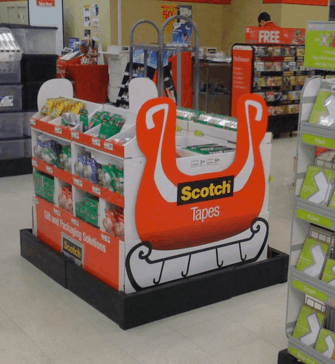 ShopPOPdisplays has the merchandisers and expert skills to assist you in creating holiday retail display stands that look professional and entice people to shop. Our team is ready to help you build a vision that works for your business, so you can get the holiday miracle you're hoping for: record-breaking sales.