Whether you're outfitting a new place from scratch or looking to make some improvements to an existing living space, it only makes sense to choose home decor that strikes the perfect balance between practicality and visual appeal. Certainly not just reserved for museum displays, pedestals are more versatile than you'd first think and elevate your home decor to the next level. They can be used to spruce up empty wall space, display and secure treasured art, and even double as side tables. Read on to discover the 10 ideas we have for incorporating pedestals into your home.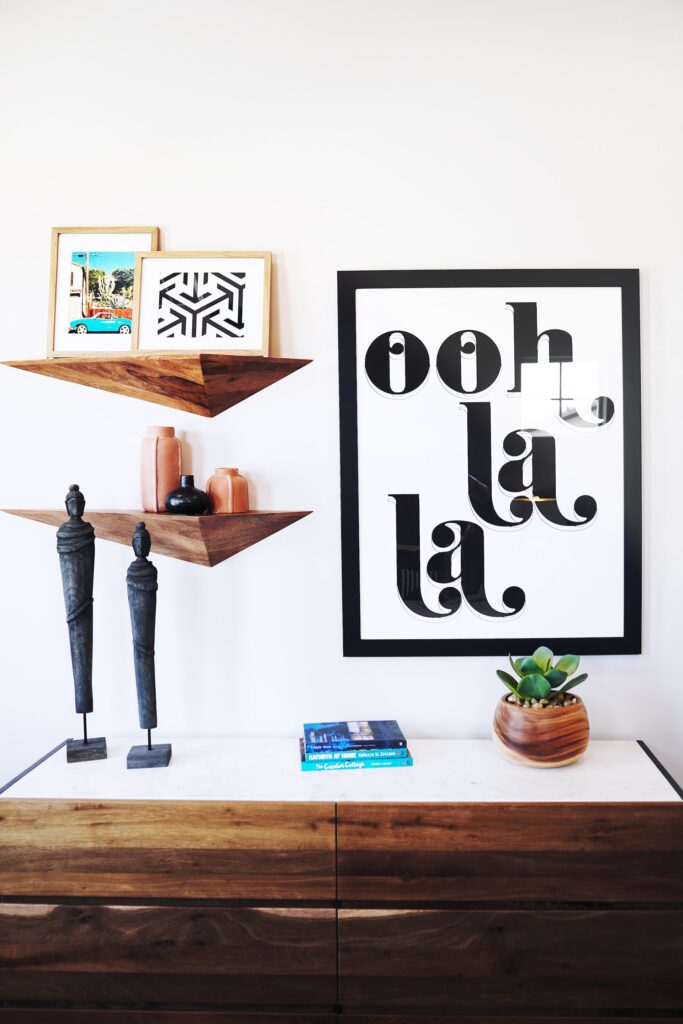 1. Add Pedestals to Your Gallery Wall
While people typically imagine gallery walls as a carefully curated combination of picture frames, adding wall pedestals into the mix creates an element of unexpected dimension. Instead of hanging all the frames directly on the wall, try placing a select few on our wall pedestals that come in both wedge or box shapes. Or break up the sea of photos by displaying a keepsake item or art piece on a standing pedestal as an endcap.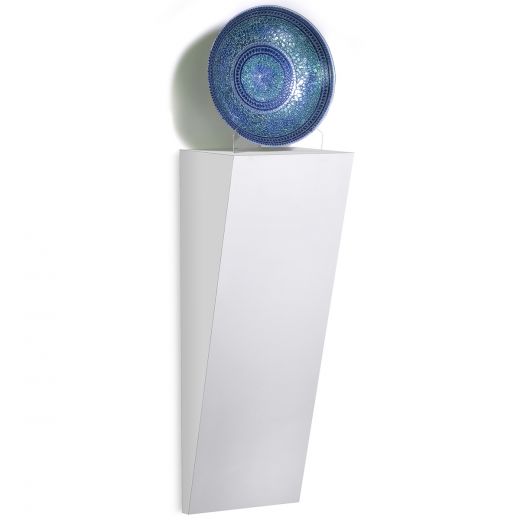 2. Use Pedestals to Elevate Your Plants
Some people are blessed with green thumbs, while the rest of us merely pretend to look the part by selecting the most convincing faux plants we can find. Bottom line is, we're all proud of our plants, so yours deserve to be seen and displayed properly throughout your home. You can select from our range of floor-standing or wall pedestals to showcase yours. They complement plants with leaves that drape down past the pot and make floral bouquets feel all the more special.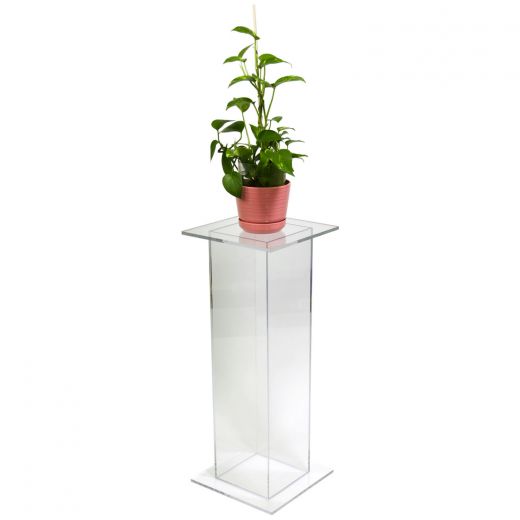 3. Show Off Sculptures
Let's for a moment take back into consideration the museum reference. The reason wall pedestals, and free-standing versions work so well in museums is because they are able to showcase sculptures, artifacts, and art pieces at eye-level and allow people to view them properly from all angles. Placing your sculptures and other conversation pieces on a pedestal in your home works in the same way by drawing attention to their uniqueness and charm and exaggerating their prominence.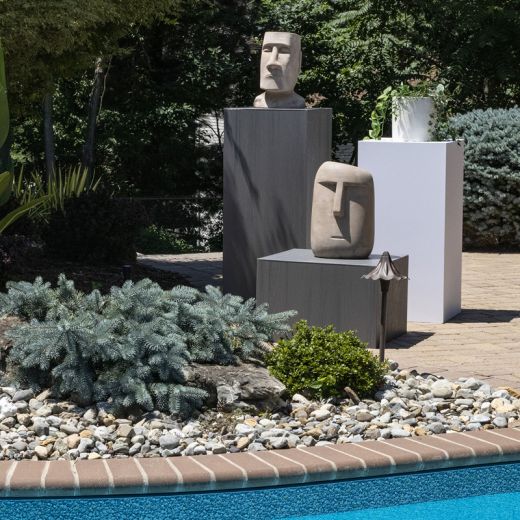 4. Safeguard Antiques and Collectibles
Pedestal display cases with acrylic covers are perfect for keeping ancient talismans, priceless heirlooms, signed memorabilia, and fragile collectibles safe and protected while simultaneously showing them off to guests. The optional locking inserts and screws we provide further enhance the level of protection, which comes in handy when you're hosting new people or preventing kids or pets from getting into the display.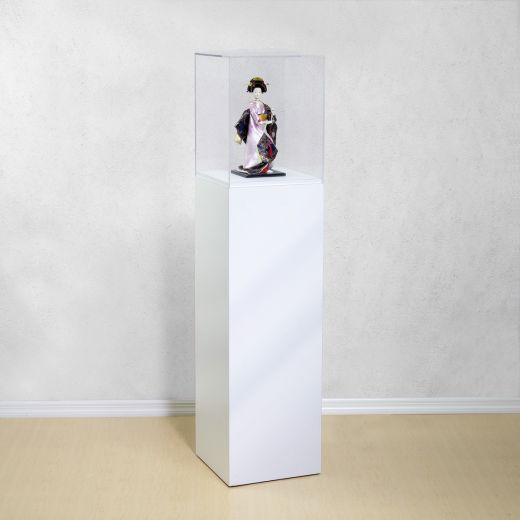 5. Complement Your Home Decor Theme
Whether your home decorating style sways more rustic, contemporary, traditional, or coastal, your decor should always fit within the same vibe in order to tell a cohesive story. Our comprehensive collection of wall pedestals and free-standing pedestals ensures you'll find one (or a few) that works for you. We offer marble, porcelain, or granite-effect laminate; mahogany, cherry, or oak wood; mirrored, fluorescent, or clear acrylic – just choose whichever ties in with the rest of your decor best.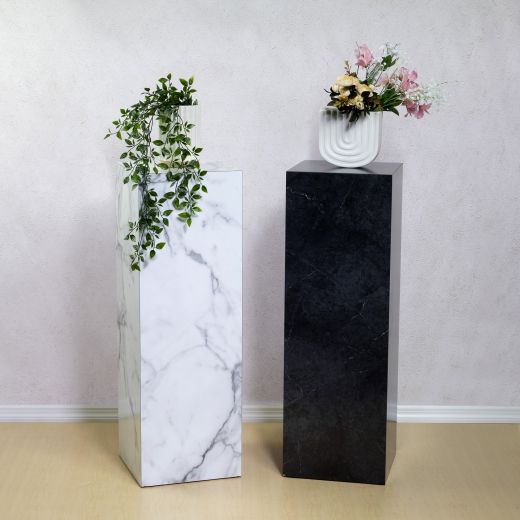 6. Use Several Pedestals for a Statement
Sometimes one pedestal isn't enough to make the kind of statement you're going for, which is when you should consider the Rule of Three – it works off the principle that odd numbers are more appealing, dynamic, and memorable. Placing three pedestals that look similar but vary in height and width together create dimension and draw the eye.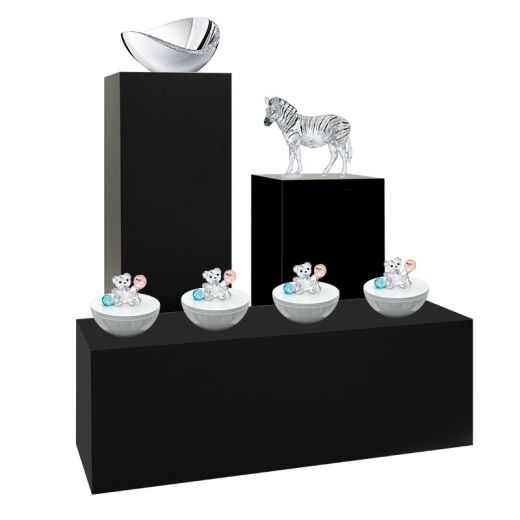 7. Place Pedestals at Home Entrance
The entryway into your home, like the first few pages of a good book, should draw people in to want to know more. Incorporating wall pedestals or floor display pedestals on either side of your doorway create a sort of second threshold into the rest of your home, initially introducing people to your decor theme in a memorable way. You can also place them on the outside of your front door and top them with sizable plants or statues for a grand appearance.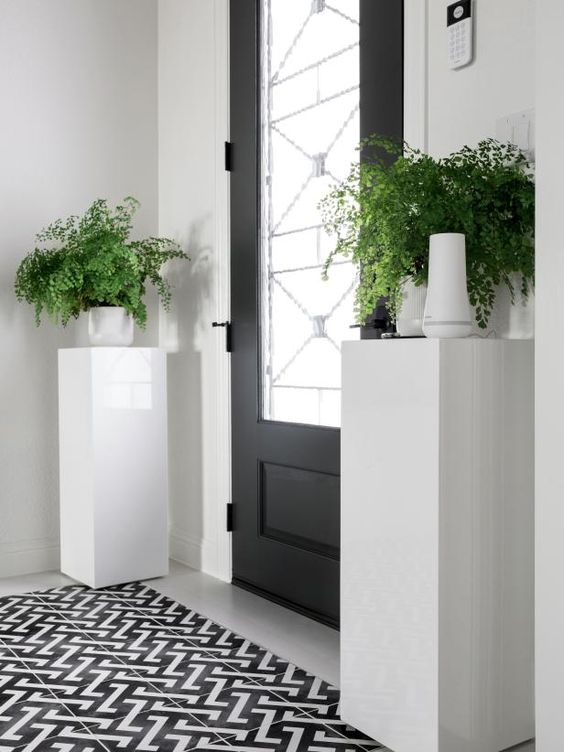 8. Use Pedestals as Side Tables
Using a pedestal as a nightstand or alternative to a coffee table ensures a modern look. Top yours with a lamp, reading materials, candles, and jewelry dishes. Wall pedestals also offer a cool space to place your morning coffee between sips or a glass of red wine as you wind down – just be sure to use a coaster. Place matching pedestals on either side of the bed for a cohesive look or arrange a few in the living room to create a dimensional yet functional surface.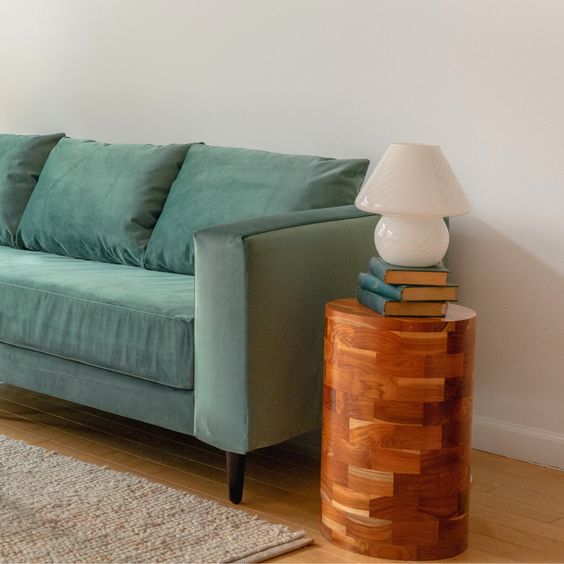 9. Transform Empty Spaces
Have an awkward corner or alcove that could use some love, but you're not sure what to fill the void with? Try a pedestal. It'll allow you to bring height to smaller objects that require a lift to feel more prominent. Wall pedestals also take up less floor space, which makes it easier for them to fit in and feel less bulky in tighter crevices.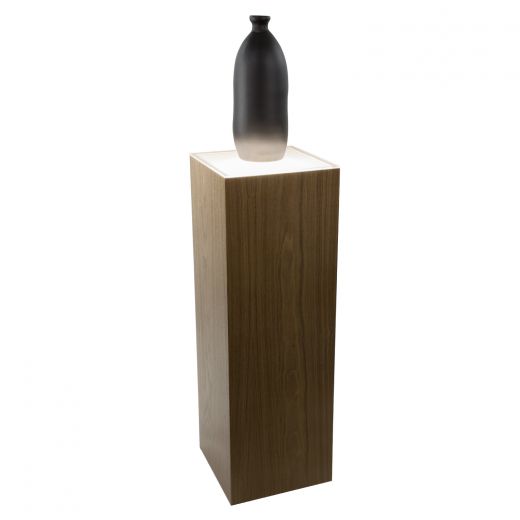 10. Keep It Simple with a Standalone Pedestal
As much as we love the thoughtful planning and creative ideas that go into decorating them, pedestal displays can also hold their own, well, entirely on their own. They add a lengthening effect to wide spaces and can either be used to draw the eye upward away from a cluttered floor or act as a way to complement the architecture of the room. From mirrored pedestals to custom designer laminate and our quality economy pedestal lines, shopPOPdisplays has the subtle or statement piece pedestal for your needs.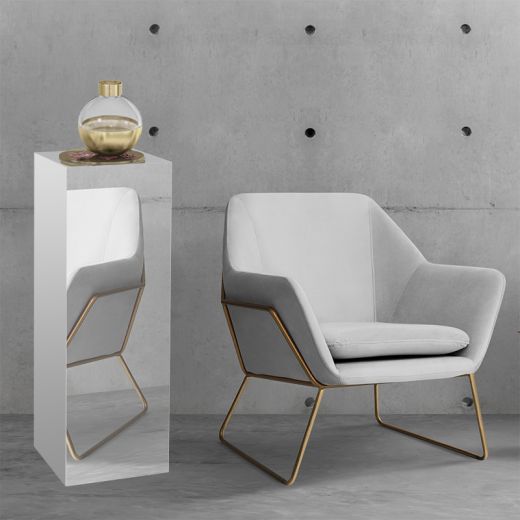 Pedestals are the home decor piece you probably didn't realize you needed. Functional and stylish, they create an elevated surface for the items you take pride in and add an element of height and interesting dimension into your home decor.