One thing we may have gained during the pandemic. A new appreciation for our outdoor space. We realized that these areas, from the front porch to the backyard firepit, can be treated as an extension of our homes—and we really don't use them enough. As we move forward, we can continue to use these outdoor spaces to safely entertain. (Our neighbors in Alaska and the Scandinavian countries have been doing so for years!) So instead of feeling cooped up indoors this winter, take it outside. Here are a few ideas to help you warm up to outdoor entertaining.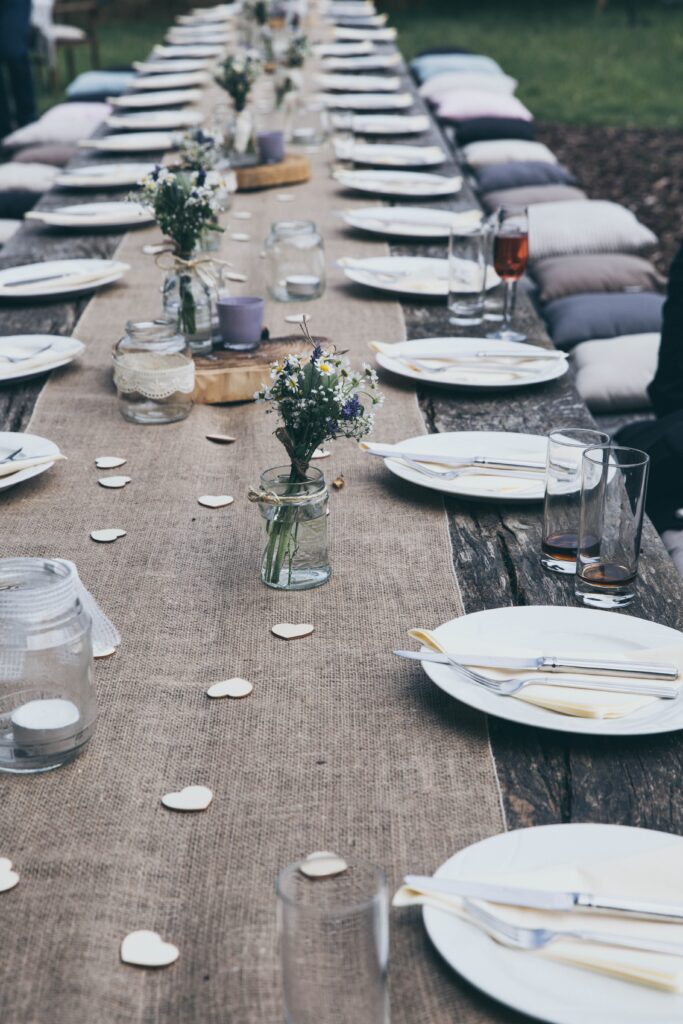 Create Some Warmth
Outfit your outdoor space with a variety of heat sources. Restaurants were able to extend their outdoor dining season with patio heaters and it's no different when entertaining at home. Heaters are available to buy or rent in varied sizes, styles, and fuel sources (natural gas, propane, electricity). Fire pits have also become popular during the pandemic, for good reason. They're available in multiple sizes and price points and fuel sources as well. You can find smaller, tabletop fire stoves or even fire pit tables; smokeless pits, propane- and natural gas- powered fire pits, as well as traditional fire pits that burn wood. For added warmth around the fire, drape quilts and blankets on weather-friendly seating. If feasible, install peg hooks on a nearby shed, fence, or exterior wall of your house or garage to hang additional blankets in case guests crave extra warmth.
Let There Be Light
Take advantage of natural light and host your gathering in the afternoon. But, be prepared for the celebration to continue past dusk. Café lights and string lights will supply a warm glow as well as party ambiance as they help light up your outdoor space. Candles (either flameless or regular) arranged on table surfaces will further enhance lighting. Flameless candles and luminaries set aglow under or on top of acrylic boxes, cylinders, and risers will help elevate your al fresco décor. Acrylic is weather-friendly and can withstand freezing conditions making it an easy choice for outdoor use.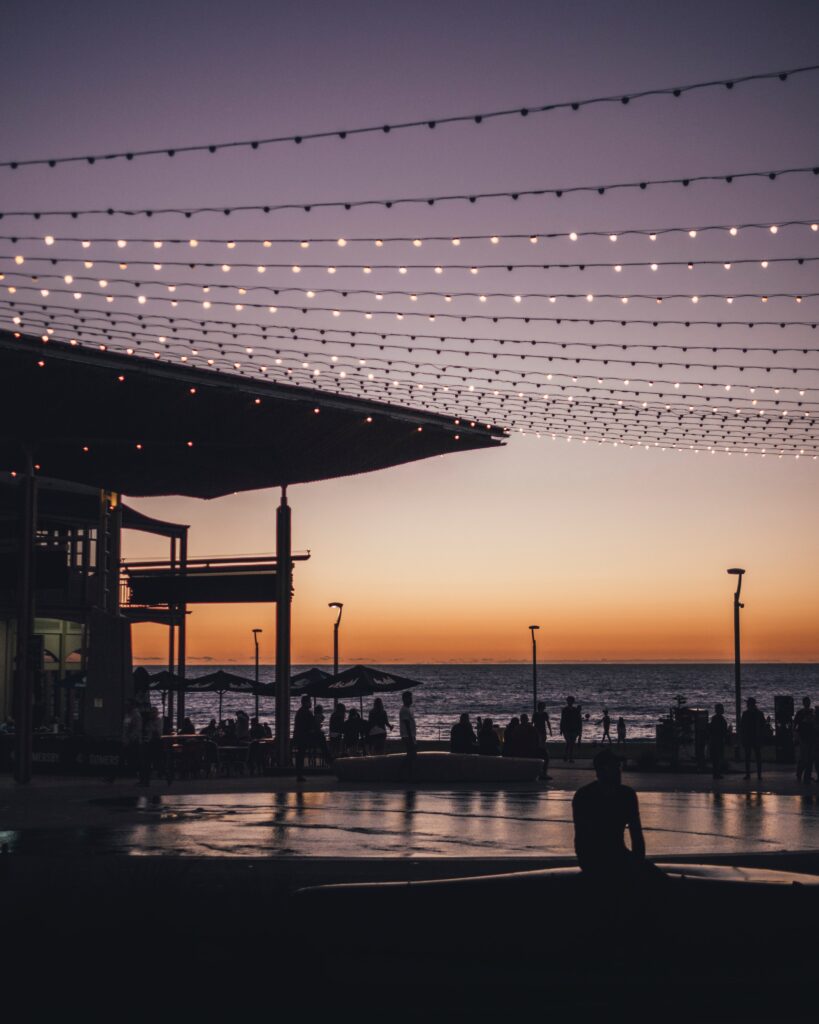 Get Your Game On
Outdoor activities, such as cornhole and ladder golf, don't have to wait until the warmer weather. These active games don't require dexterity so they can be played with gloved hands and the movement will keep guests' bodies warm. Or, literally put a game on by setting up an outdoor screen to stream a sporting event. Think of it as a more comfortable version of tailgating (glam-gating?) with heavy blankets and chunky throws at the ready and a fire for roasting marshmallows instead of grilling burgers.
Self-Serve Beverage Station
An ice-filled cooler with chilled beverages may not quite work at this time of year, depending on where you live. Instead, create a drink warmer using a slow cooker to serve sips that will warm guests' bellies (and hands!). Fill the cooker about ¾ full of water and set to warm. Place drinks (hot toddies, hot cocoa, hot cider, etc.) in individual mason jars with tight lids and place in the cooker to keep warm. Guests can then grab a hot one anytime they're ready. Alternately, you can warm mulled cider or cocoa in cookers and provide thermal mugs for sipping. Place shooters or non-alcoholic flavorings on acrylic trays and cinnamon sticks,  and marshmallows in acrylic cylinders so guests can customize their drinks.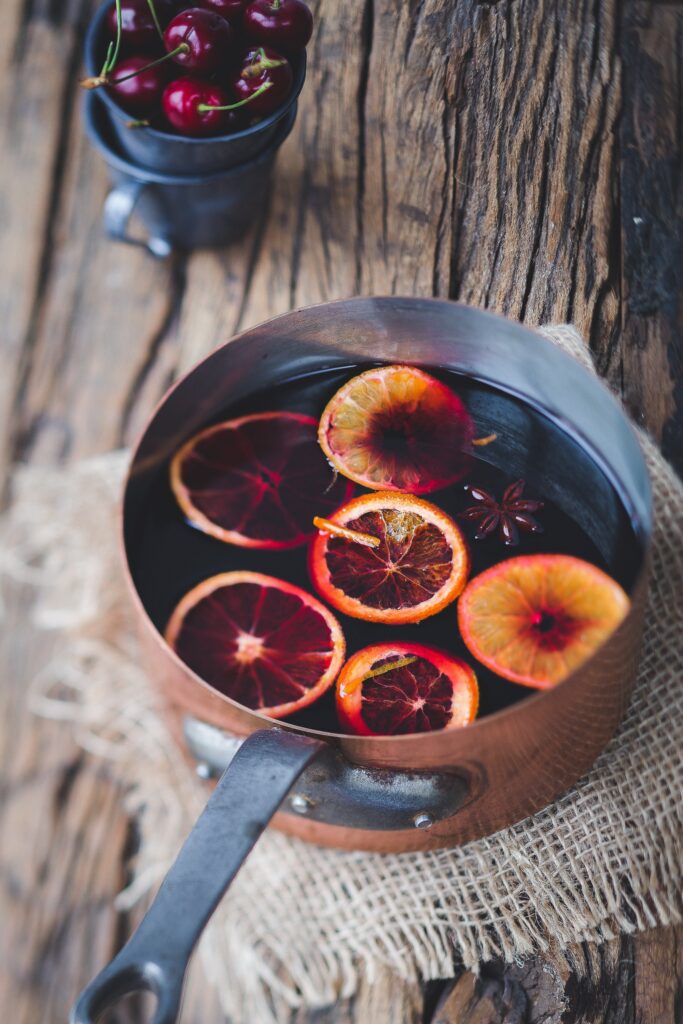 Provide Simple Snacks
Outdoor menu items should be simple and easy to eat. For hot foods, think pureed soups that can be sipped (keep warm in a slow cooker), grilled pizzas (or cooked in an Ooni pizza oven), and of course s'mores and roasted marshmallows over an open fire. When deciding on a menu, keep in mind your outside space and surfaces available for guests to place food. If you have all-weather furniture, uncover it and dust it off (or drag it out from the basement or shed). If you need more surfaces, consider our weather-resistant TimberLine™ outdoor display pedestals. Taller ones can be used as a resting place for cocktails on a patio and a lower-height pedestals can be set in a garden or yard to serve as a table for plates (instead of plants). Or use one of our economy display pedestals (or any of your suitable indoor furniture) in a covered area, such as a porch or under a party canopy or rental tent.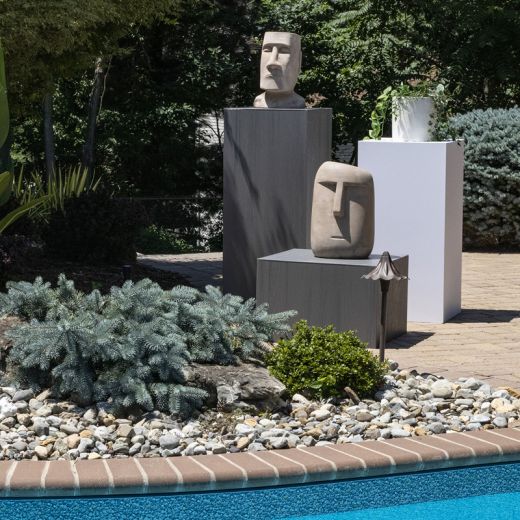 We hope these ideas spur more than just wishful thinking. Embrace each season, live in the moment, and make the most of the weather we're given. Spring (and summer) will be here before we know it. For more information contact our team. We'll gladly assist you.