Did you know that most Americans now live within 10 miles of a craft brewery? It's true. The beer industry has skyrocketed over the past 5 to 10 years and as the competition has risen, so has the need for breweries to differentiate themselves. That means creating beers that people want to drink but also creating a brewery experience that keeps people coming back. In this post, we look at various brewery displays that you can use to build a better brewery experience.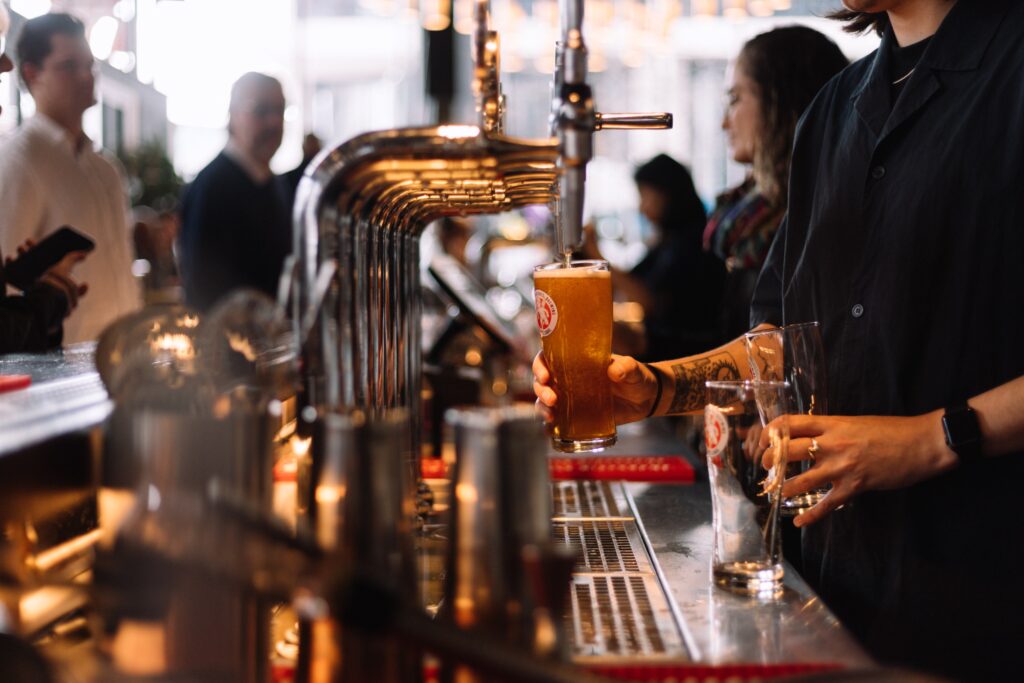 The Rise of the Craft Brewery
It's no surprise that breweries have seen crazy growth over the last decade. Craft breweries are known for their use of quality ingredients, embracing innovation, and being a local, independent business—all favorable trends. And though sales are slowing, they are still ticking upward, especially for craft brewers. According to The Brewers Association, overall beer sales were up 1% in 2021 with craft beer sales up 8%, raising small and independent brewers' share of the U.S. beer market by volume to 13.1%.
"The maturing craft industry continues to grow more competitive, facing both internal business pressures and the externally continued growth of new beverage alcohol competitors," said Bart Watson, chief economist, Brewers Association. "While these challenges are daunting, craft brewers are known for their innovation and flexibility, and will need both as they evolve to meet the next generation of beer lovers with new beers and new occasions." Enter: an improved brewery experience. Let's look at 10 ways you can create brewery displays to help attract new and repeat customers.
10 Display Ideas to Make Your Brewery Stand Out
Brew up a Theme That Reflects Your Brand
A well-honed theme that aligns with your brand will help create a positive experience for your customers. Common design themes for breweries range from an industrial aesthetic to colorful, light-filled spaces that are quickly gaining in popularity. Wherever your brewery lands on the design spectrum keep it consistent throughout your space and branding. This allows you to design your brewery displays more easily.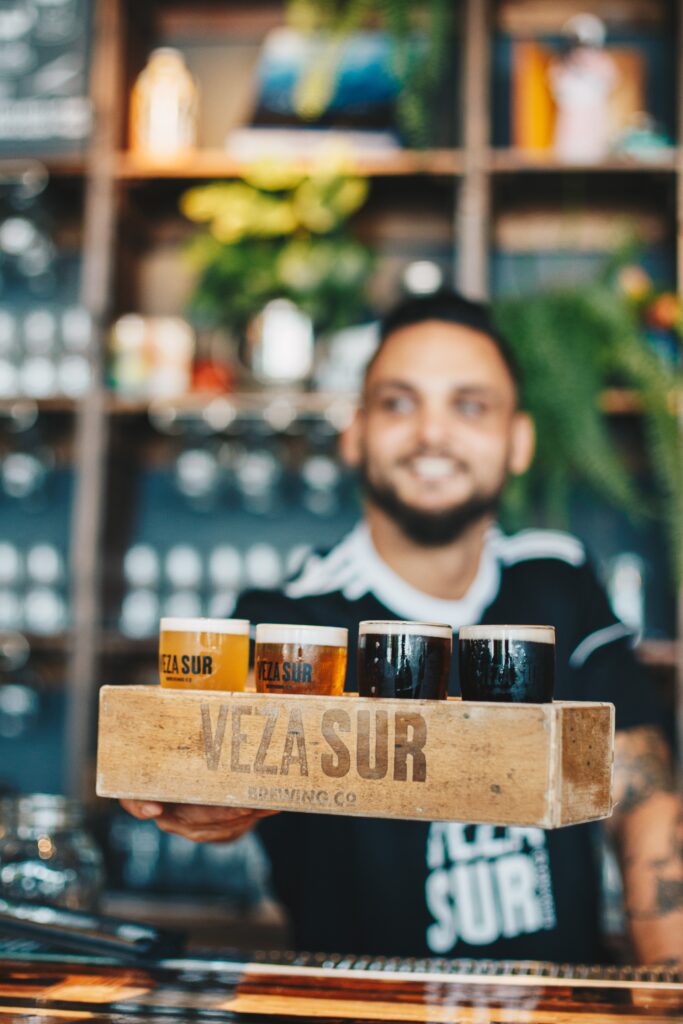 Welcome Guests with Comfortable Spaces
Sure, your ales and lagers (and sours and stouts, too) bring customers into your brewery, but the atmosphere makes them stay for a while and return regularly. Consider a variety of seating areas, such as a bar, long communal tables, cozier intimate tables, corner couches, and outdoor patios to accommodate all typed of customers. For standing areas, place pedestals or ledges on the perimeter walls for patrons to rest their drinks on. Stay on theme with your décor. For instance, round, custom-sized pieces of acrylic on top of wooden barrels create tables for the popular rustic or industrial aesthetic; colorful metal chairs, upholstered couches, and pedestals in bright, modern spaces.
Create A Welcome Wagon
Double down on a rustic theme and transform a wood flower display cart into a welcoming display for patrons. Arrange a few kegs or wooden barrels in the cart and fill in the remaining space with seasonal flowers and foliage.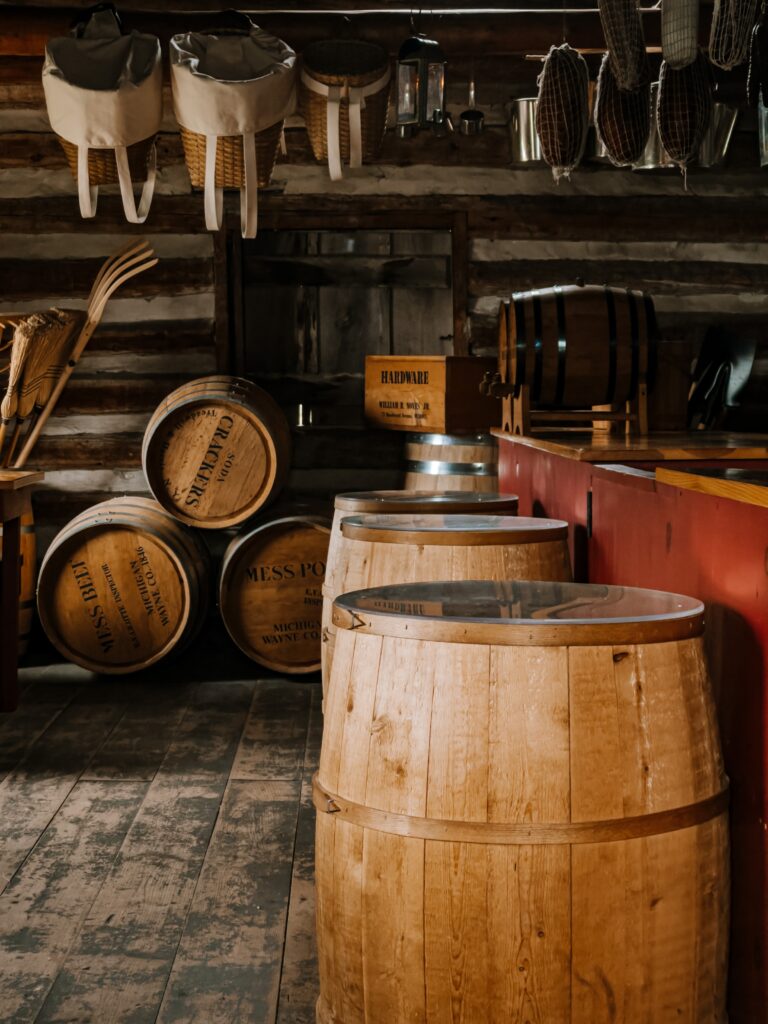 Invite Interactivity
Bring the ancient art of beer into modern times with customer-friendly technology, such as handheld screens for ordering drinks and food, or just viewing the drink and bar food menu can make the ordering process and customer experience more efficient and enjoyable. Tablet holders, whether on tables or the bar or countertop, can facilitate orders when staff is short.
Showcase Featured Products
Elevate seasonal selections or a featured beer by placing on an acrylic riser. A clear acrylic step riser allows you to keep the focus on your variety of beers, not the display. Or go for a riser in a bold color or natural wood that coordinates with your branding. You can even create a custom riser with your brewery's logo. To promote to-go purchases, from 4-packs to growlers, simply organize beer on metal racks for a practical, cost-effective brewery display. Just be sure to label your offerings clearly by listing the beer's name, ingredients, ABV, and any other notes such as being gluten-free or non-alcoholic. Our custom print magnetic acrylic shelf labels will help you do just that.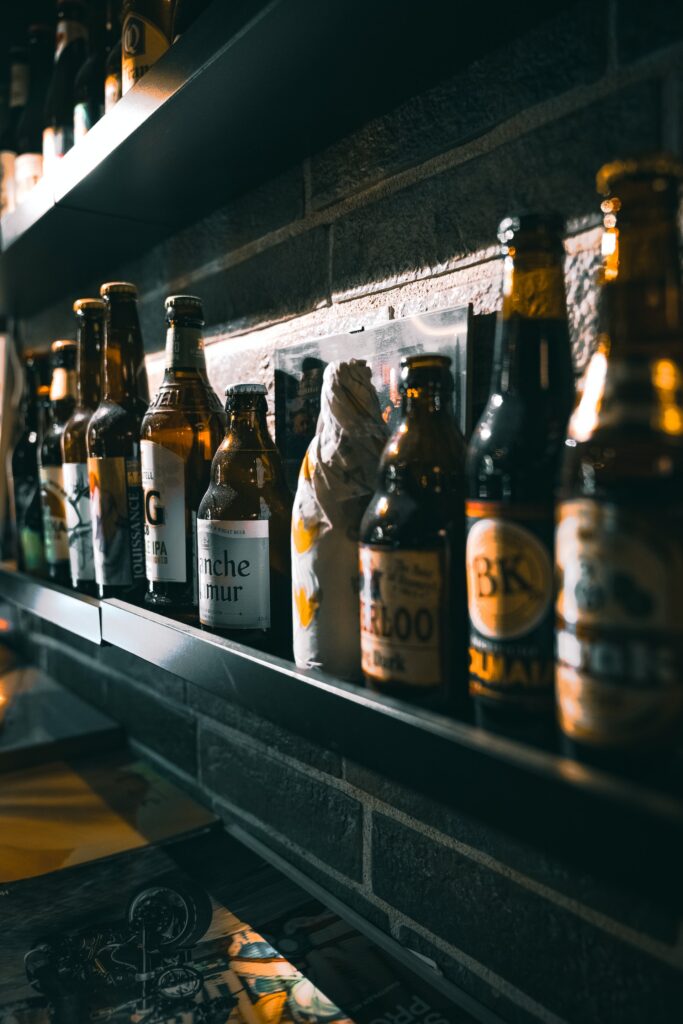 Brag About Your Beer
Won an award? Shout about it! Place trophies and medals in display cases and place in a can't-miss spot. Medallions on ribbons can simply hang from pegboard hooks or arranged in a shadow box frame and hung on the wall. Trophies can commander a floor standing or wall mounted pedestal. Or, if you have an accumulation of awards you can arrange in a display cabinet for a boast-worthy brewery display.
Place Merch In A Visible Location
Whether you have branded t-shirts and hoodies or bottle openers, coasters, and koozies, you want your merch displayed where it will be seen (and purchased). Hang t-shirts on a wall to display and hang from a rod for customer selection. A three tier wood crate display with casters easily divides apparel by size (small, medium, and large) and can be easily moved near the register for impulse buys or at the end of a brewery tour for souvenir purchases. An acrylic adjustable dump bin placed on the bar or counter near the register can hold custom-branded merchandise like coasters and koozies. Hang bottle openers on pegs, such as our new acrylic countertop pegboard display. Whichever brewery display you use, make it easy to keep tidy by not displaying your entire inventory. Some breathing room in will keep things neat and create a sense of urgency for customers to encourage a purchase.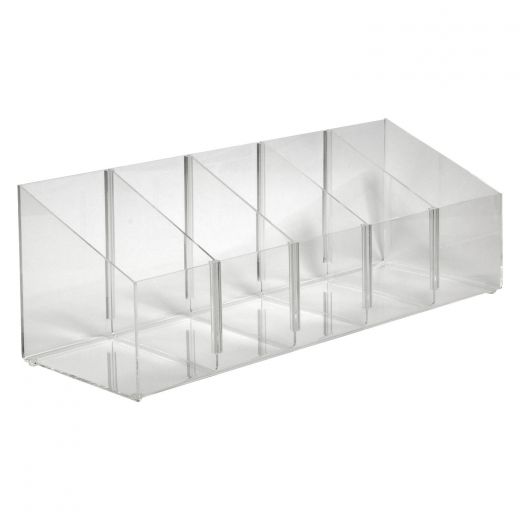 Create Eye-Catching Custom Coasters
Go beyond custom coasters and try our acrylic square napkin holder coasters. Start with custom-designed napkins or, as a cost-effective alternative, bulk order plain napkins in a color that coordinates with your brand. Simply insert the napkins into the coasters. The cocktail napkin insert wicks away watermark-causing condensation to protect your bar and tabletops, while the circular cut out steadies glassware to prevent spills in the first place.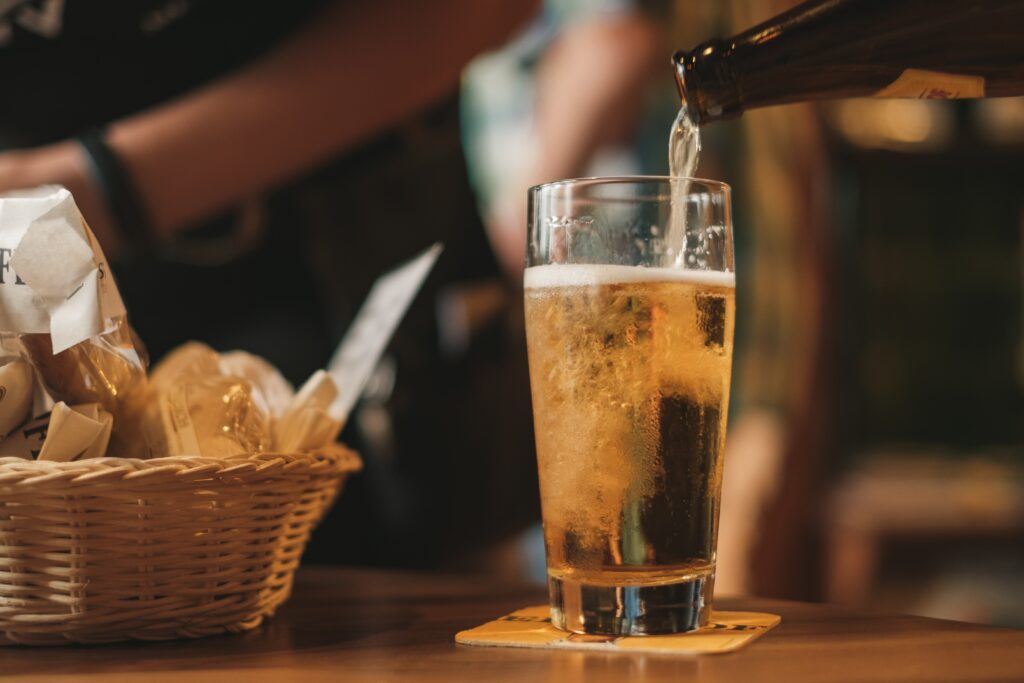 Engage Your Community
Breweries share a community much like coffee shops—and part of being a community is helping others. An acrylic donation box can collect cash contributions going to a local charity or non-profit organization. Or use it to collect names and email addresses for your mailing list and raffle off a basket of craft beers to one lucky patron.
Use Simple Signage
While you can go with trendy neon signs and digital beer boards, sometimes a simple chalkboard sign is all you need. And since many breweries are hidden in older buildings and industrial complexes, you can use a chalkboard to direct guests to your tasting or taproom.
Final Thought
We hope you have fun creating a better brewery experience using our display ideas. Contact us for custom sized or custom printed products to help make all of your brewery displays a success.