It was Greek philosopher Heraclitus who said, "The only constant in life is change." As the world around us ebbs and flows, it's important not to get left behind, especially when it comes to your business. Retailers should continually update their stores to prevent becoming stagnant or feeling outdated in the customers' eyes. shopPOPdisplays has the merchandisers you need to keep your store looking fresh, relevant, and organized on a budget as the seasons change. Here are our seven best tips you can start implementing today.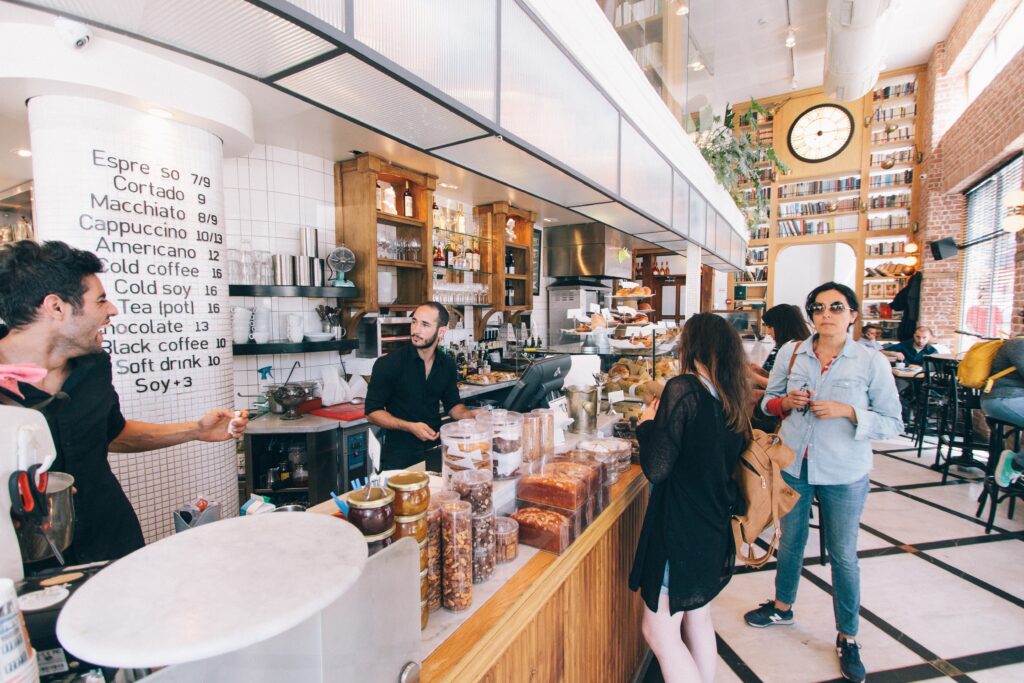 Start with Quality and Versatile Merchandisers
Laying the foundation with quality merchandisers that will stand up to plenty of use ensures you won't have to continually re-purchase those hard-working pieces, like floor standing display cases and clear acrylic boxes. Investing in versatile portable flat-packed displays also allows you to change up the look and flow of your store depending on the time of year, and when they're not in use, they're easy to break down and take up minimal space in storage. You can set up a collapsible wooden counter during busier seasons when you need an extra register, or implement a collapsible shelving unit when you want to single out important seasonal products. Slat walls are another versatile option, as they can be adjusted with different arrangements of accessories to meet your changing needs.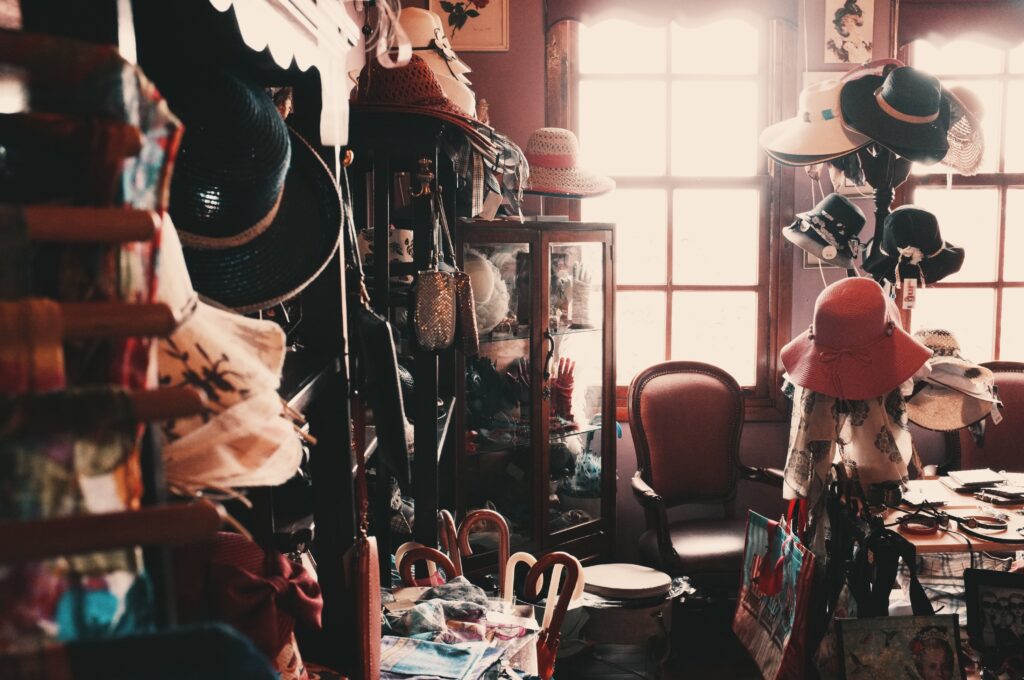 Think Outside the Four Traditional Seasons
Spring, Summer, Winter, and Fall won't cover all your bases for staying seasonally relevant, no matter what your business is. The trick is to capitalize on the notable events and holidays in between those seasons, including but not limited to wedding season, Pride, Black History Month, Halloween, back to school, Valentine's Day, Mother's Day, Earth Day, and St. Patrick's Day. Creating fresh signage to display near the pertinent products will generate buzz and excitement around them, as well as point customers in the right direction as soon as they walk in. ShopPOPdisplays' experts will work with you to come up with custom signs that draw plenty of attention.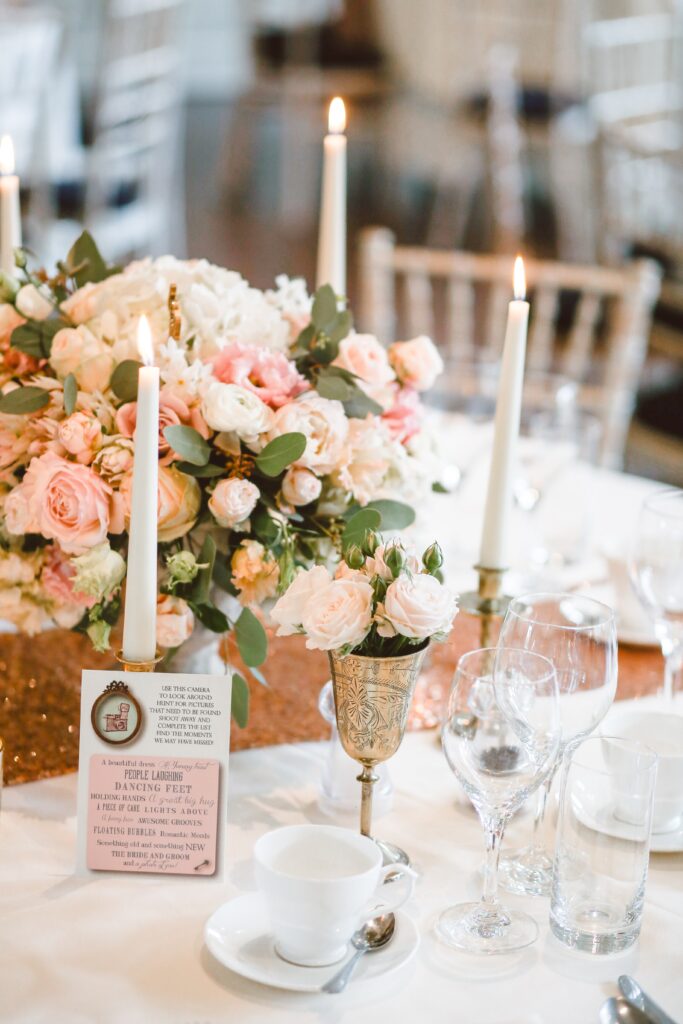 Clear Out the Old Merchandise
An influx of fresh, seasonally appropriate merchandise means you're going to need to purge the outdated stuff to make room and remain relevant. The best thing to do with the leftover merch from seasons gone by is to mark it on sale and place it in dump bins for people to rummage through. ShopPOPdisplays offers knockdown stacking baskets, which have wheels for easy mobility and can be laid flat in storage when no longer in use. Countertop basket displays are also great for placing smaller, last-call items at the register. Keeping track of the products that don't sell even on clearance is an effective way to figure out what inventory to buy less of next year.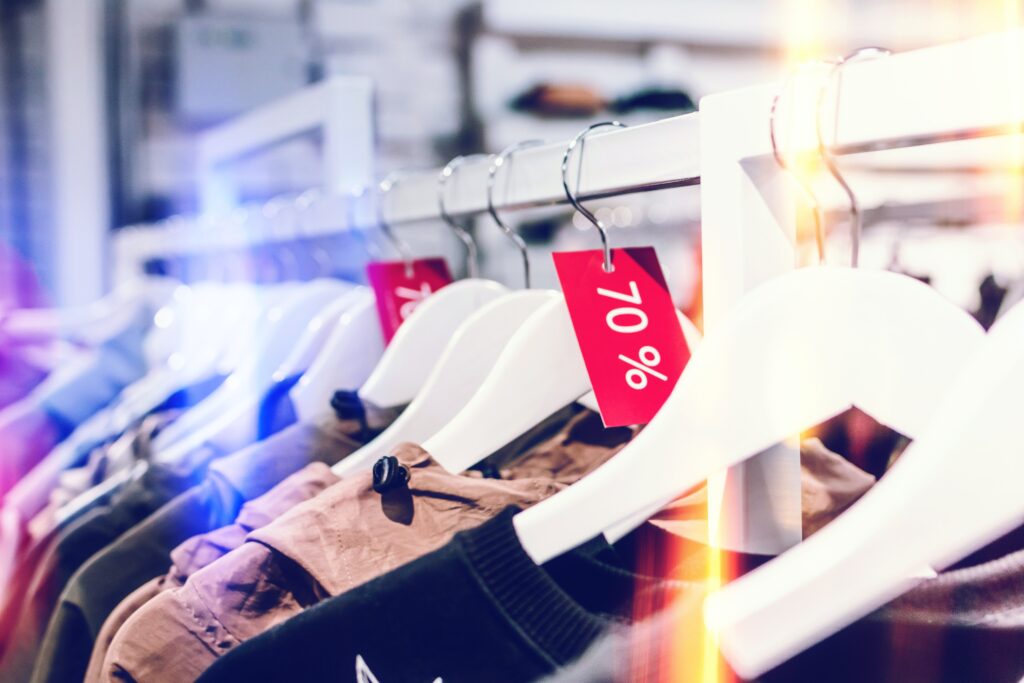 Get Organized
As seasons come and go, make sure to keep on top of the placement of your merchandise. Timely products should always go in the front of the store, so customers never have to go looking for them and are immediately led into fresh inventory upon entering the store, regardless of the initial purpose of their visit. Clearance inventory from last season should be placed towards the back. You can also rearrange easier-to-move merchandisers like tables, pedestals and acrylic sign holders in order to create a fresh flow and guide customers in smart, new ways around the store.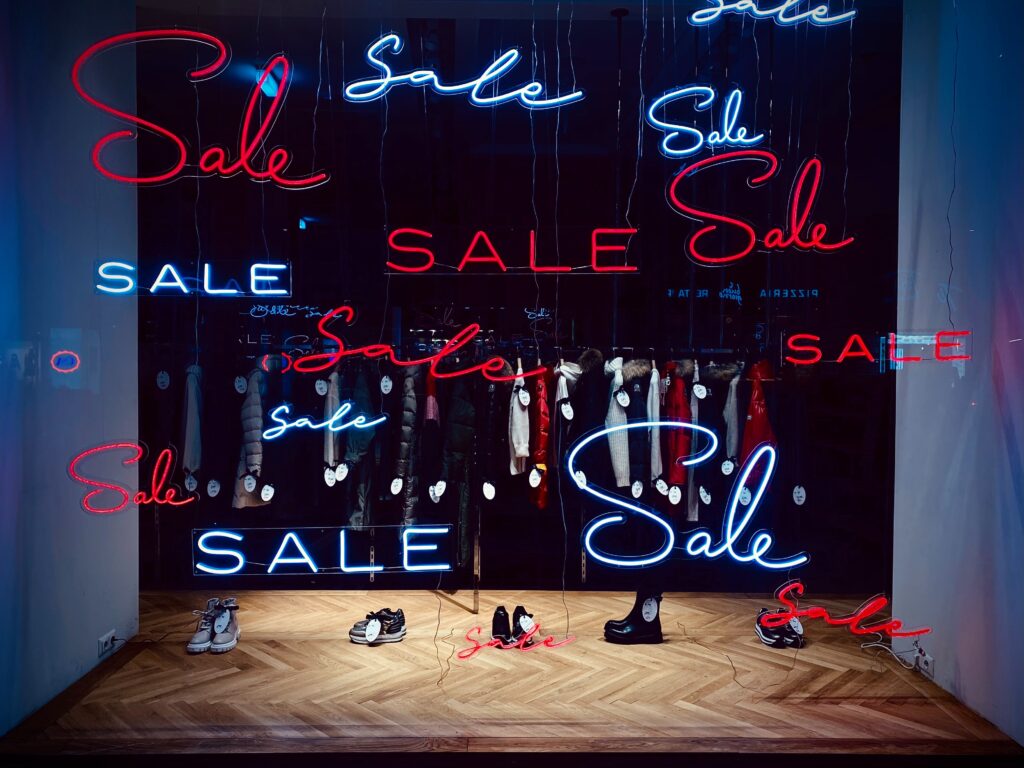 Get Creative with Decorating
Festive decor plays a role in making a store feel more inviting, and it's easy to arrange, especially when using multi-tasking merchandisers that work for multiple seasons. A red mirrored pedestal looks just as at home topped with autumnal pumpkins, mini Christmas trees, or heart-shaped Valentine's Day decorations, while clear acrylic display cubes and cylinder risers can be filled with twinkle lights for a soft yet attention-grabbing glow during the holidays and beyond. Charming wooden barrels also work for nearly any occasion or time of year and are great for showcasing anything from bottles of champagne and flutes during wedding season to spooky talking characters for Halloween.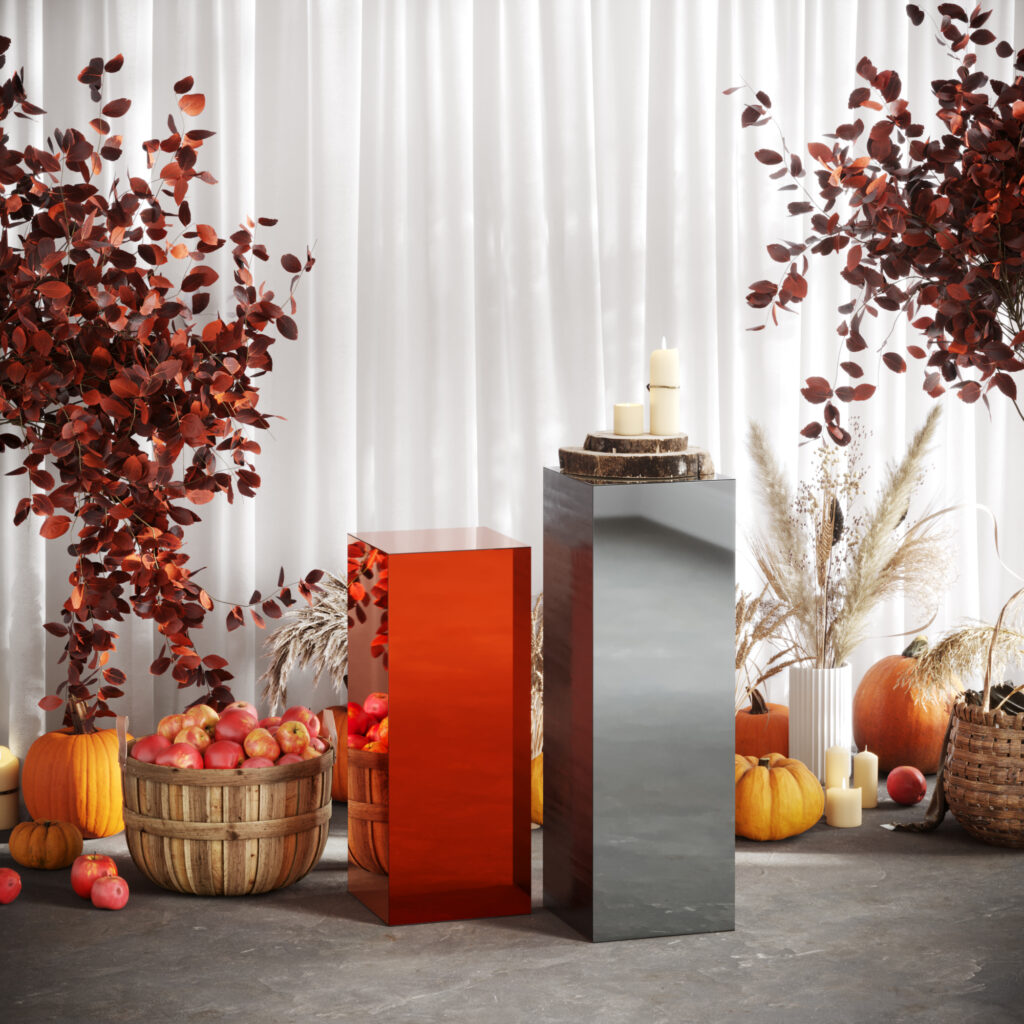 Update Your Window Displays
There's nothing quite like a well-executed window display to mark a new season – it grabs potential customers' attention before they even walk in and gives an enticing preview of the merchandise inside. A smart tactic for transitioning your window displays between seasons is to adapt them around your existing merchandisers. Perfect for adding dimension, our acrylic cube risers and pedestals come in your choice of clear, mirrored, and colored finishes, most of which can be re-used year-round depending on your theme.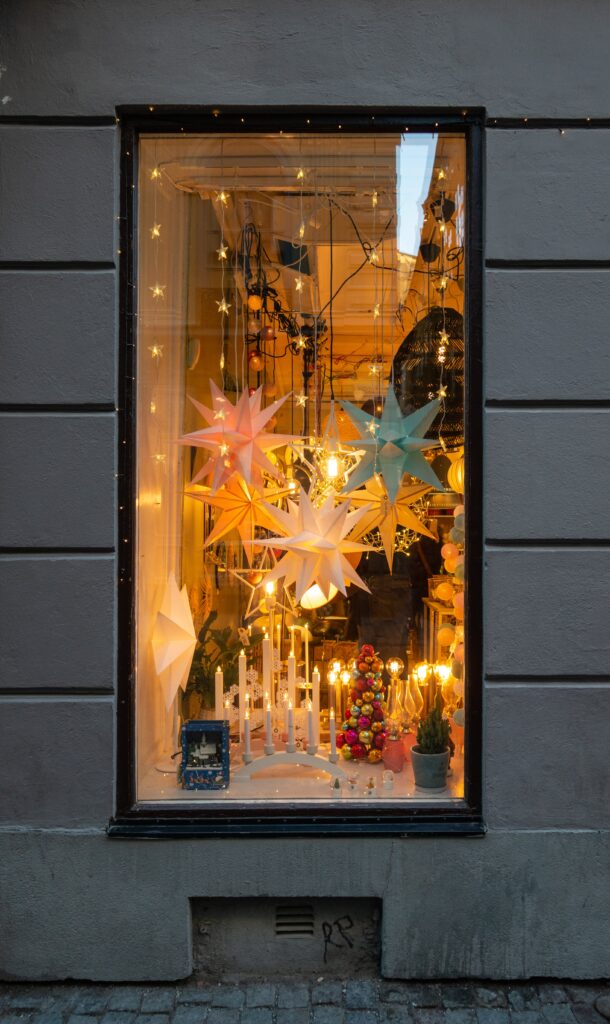 Pay Attention to Timing
Timing is everything when it comes to staying seasonally relevant. Always plan and consider starting small to allow customers to dip their feet in first. For example, you can designate an area to St. Patrick's Day when Valentine's Day is the main focal point. This approach simultaneously puts the next season on customers' radar and serves as a hint of what's to come. Producing a calendar outlining specific dates for when to transition fully into a new season helps keep things organized and clear. It also gives you enough time to come up with decor and window display ideas as well as a plan for where new and old seasonal products will go in the store.
Final Thoughts
Transitioning between seasons is far less of a daunting task when you're prepared with quality, versatile merchandisers, and a clear plan of action. So many of shopPOPdisplays' products work for nearly any occasion and are meant to be re-used to suit your evolving needs.