Planning a special event takes a great deal of time and money, so finding something that can serve multiple purposes and help make your celebration stand out is a true game-changer. For event planners, one of those items is the acrylic box. "Acrylic boxes are great for multi-use when it comes to weddings and events," says Sam Nelson of EVL Events. "We will have our signage or stationery vendor duplicate the font used throughout the wedding and vinyl something on the box to customize it for the couple and make it stand out."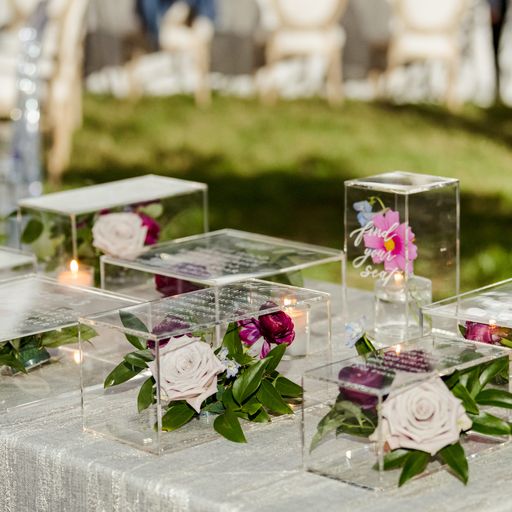 Not only do acrylic boxes come in a variety of sizes, but you can also choose an acrylic box with a lid, an acrylic display box with a hinged lid, or an acrylic display box without a lid. ShopPOPdisplays also offers acrylic display boxes in distinct colors, including yellow, green, blue, red, and smoke. So, no matter what your event's theme, color palette, or style, you will find something that works perfectly for the occasion.
Even Poosh by Kourtney Kardashian has discovered the simple sophistication, power and purpose of our quality acrylic boxes with a large custom acrylic box with hinged lid and sweet cam lock to discreetly and securely accommodate luxury event gifts. Best of all, the lucky recipients can repurpose the custom clear keepsake acrylic box however they like. A gift that keeps on giving.
Looking for ways to use acrylic boxes at your event? Here are some ideas from top planners to make your soiree a success!
A Modern Welcome
Diane Kolanović-Šolaja of Dee Kay Events suggests using acrylic boxes of varied sizes and heights to design a modern and unique welcome display at the entrance of your venue. Make them tall enough to stand about 5 feet high, and then pick florals to tuck inside to make a stunning welcome display. You can even add a sign behind them to really wow your guests.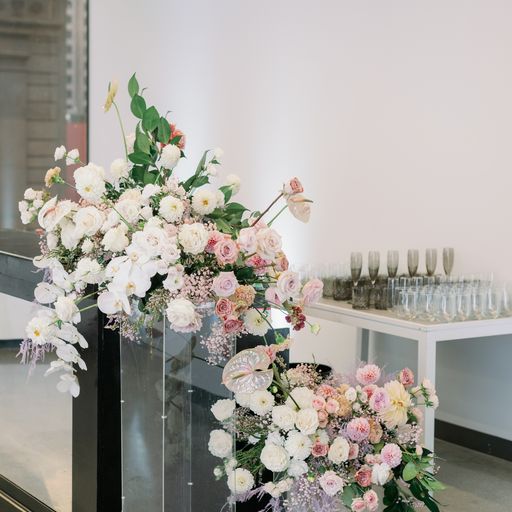 Add Depth to Décor
Whether utilizing candles, flowers, greenery, photos, or all the above, placing your table decor at varying heights provides visual interest and a captivating scene, notes Sarah Jobe of Twickenham House and Hall. "One of our favorite uses of acrylic boxes is placing floral and candle arrangements on top of the box, creating a floating effect," she says. "This style takes dedication but always 'wows' guests and appears elegant and expensive."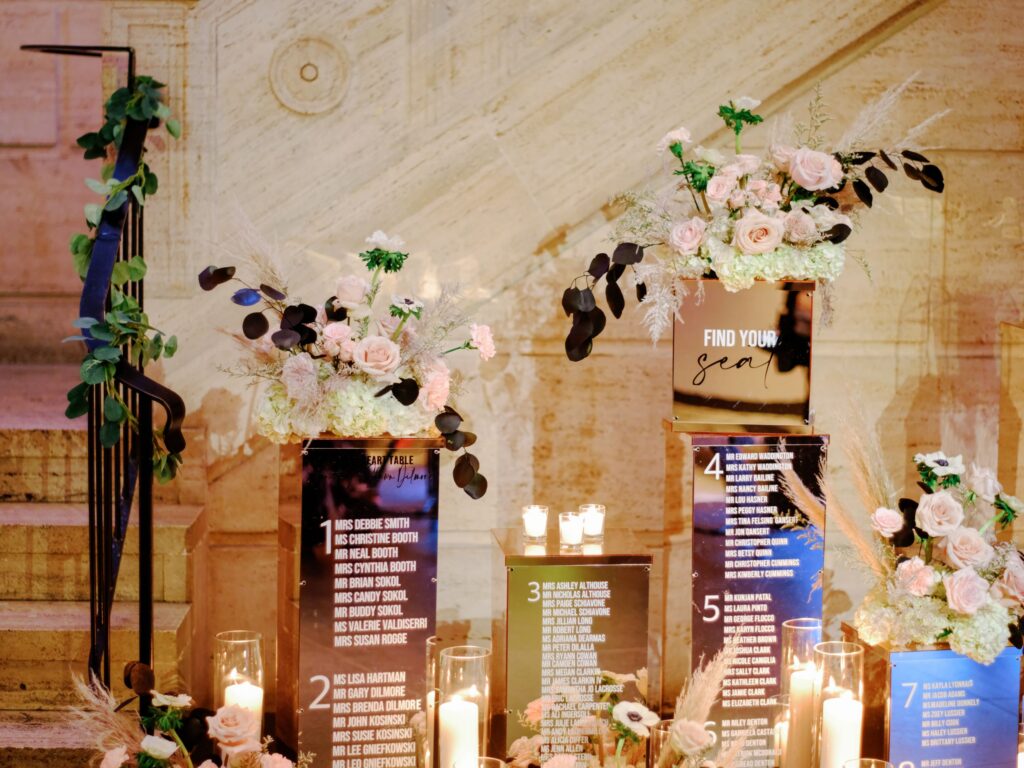 Set Up Seating Displays
Nelson has used acrylic boxes for unique seating displays at guest tables. "We have had our signage or stationery vendor vinyl the boxes and break them down by table number," she explains. "Then, we tend to add something in the box, such as florals, decorative paper, or even painting them to make the vinyl easy to read for guests."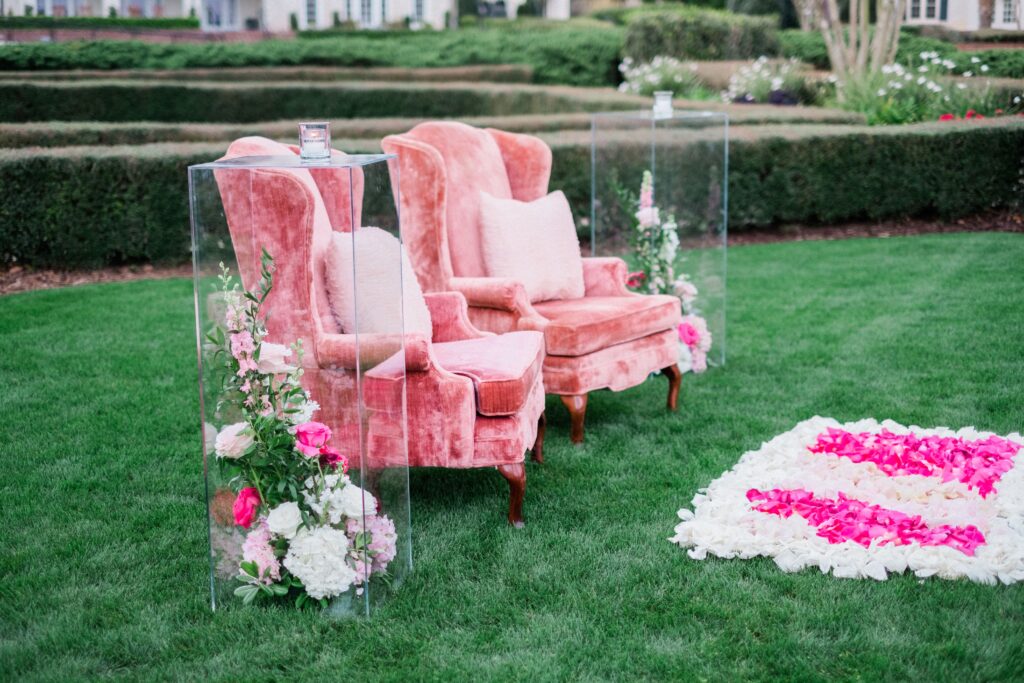 Showcase the Menu
Deliece Knights of Dhalia Events loves using acrylic boxes to create personalized menus. Her team designed custom acrylic boxes for one couple that fit perfectly on each setting with the full menu etched on top. They then placed gorgeous vibrant petals inside each box so that the etching came to life from the color contrast. A similar take using custom acrylic boxes creates sweet seating chart signage for corporate and private functions alike.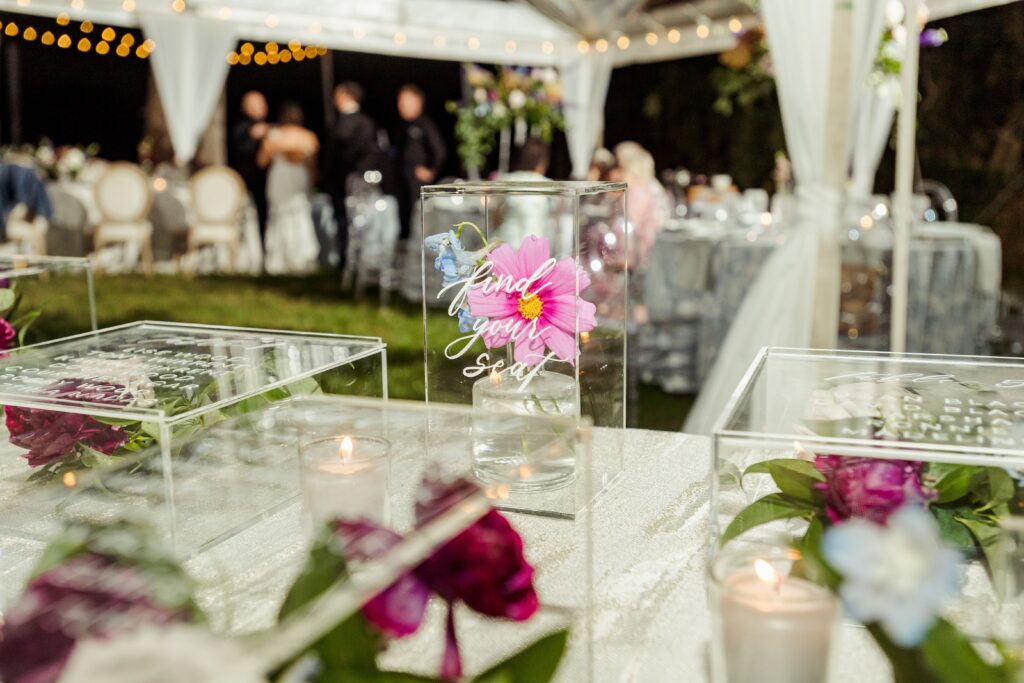 Light Up the Aisle
Find stick-on color-changing LED lights (or fairy lights) with remote control. Place the LED lights on the bottom of the acrylic box. Add the top, and now add florals around the box if desired. "With one push of a button, you will create a glowing aisle to walk down that matches your wedding color theme," says Kolanović-Šolaja.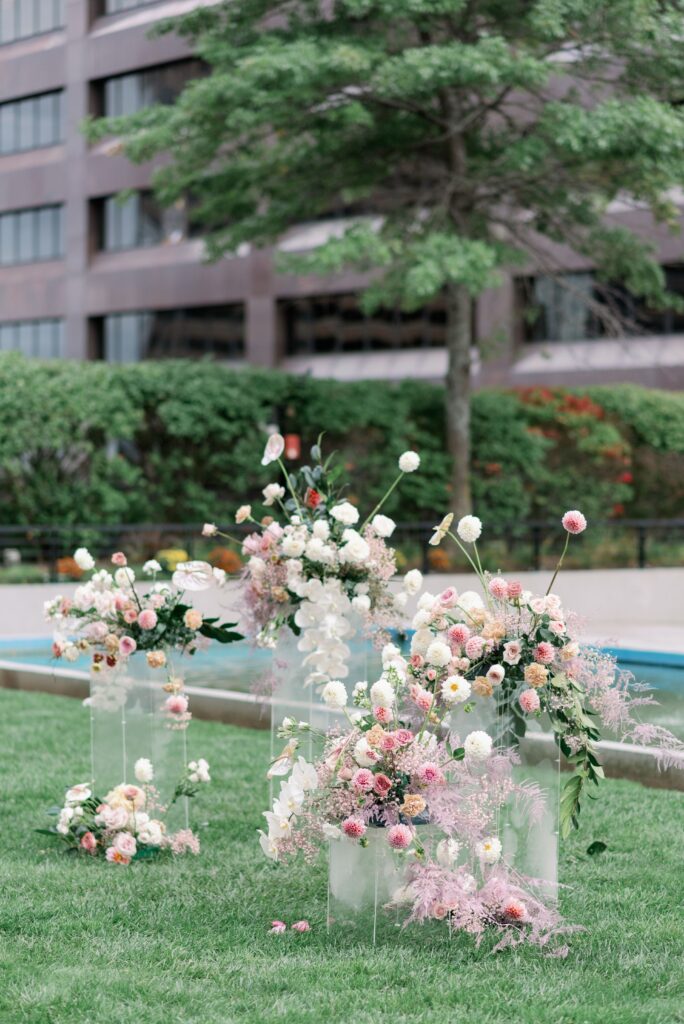 Store Gift Cards
An acrylic box with a hinged lid can be the perfect place for guests to place their wedding gift envelopes for the happy couple. "Amplify the box by engraving or painting your names and emphasizing the box's purpose," suggests Jobe. "Because of its simplicity and elegance, an acrylic box is beneficial anywhere in the event décor."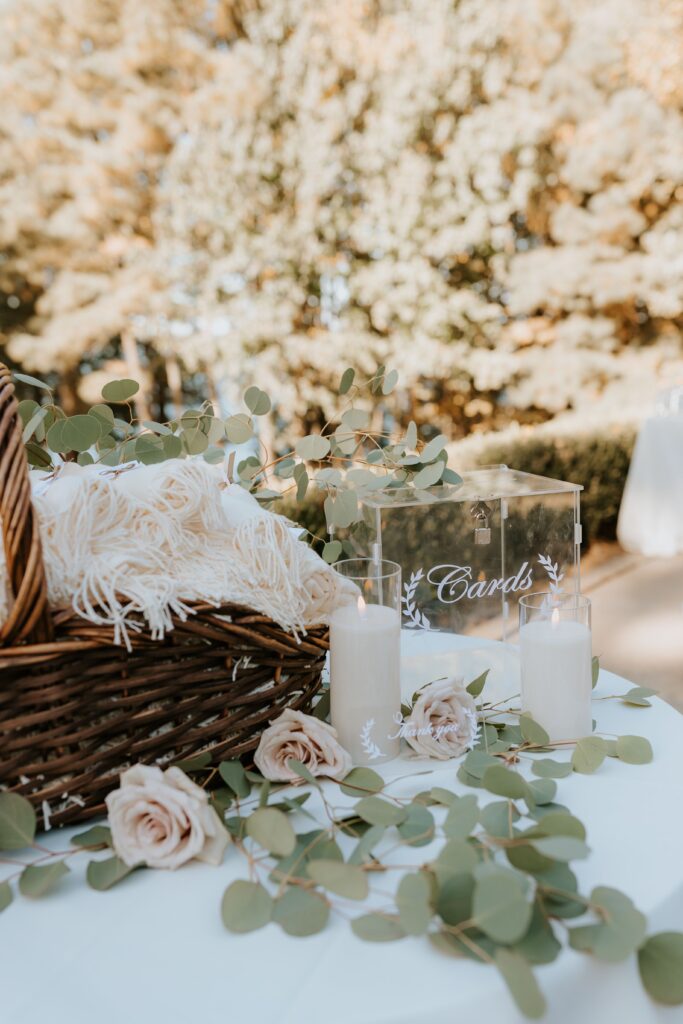 Hold Samples
Launching a new product? Acrylic display cases and acrylic boxes hold samples that can be distributed throughout the event and easily transported from an event. Product promotions, branding opportunities, or private function favors, acrylic boxes are must-have items.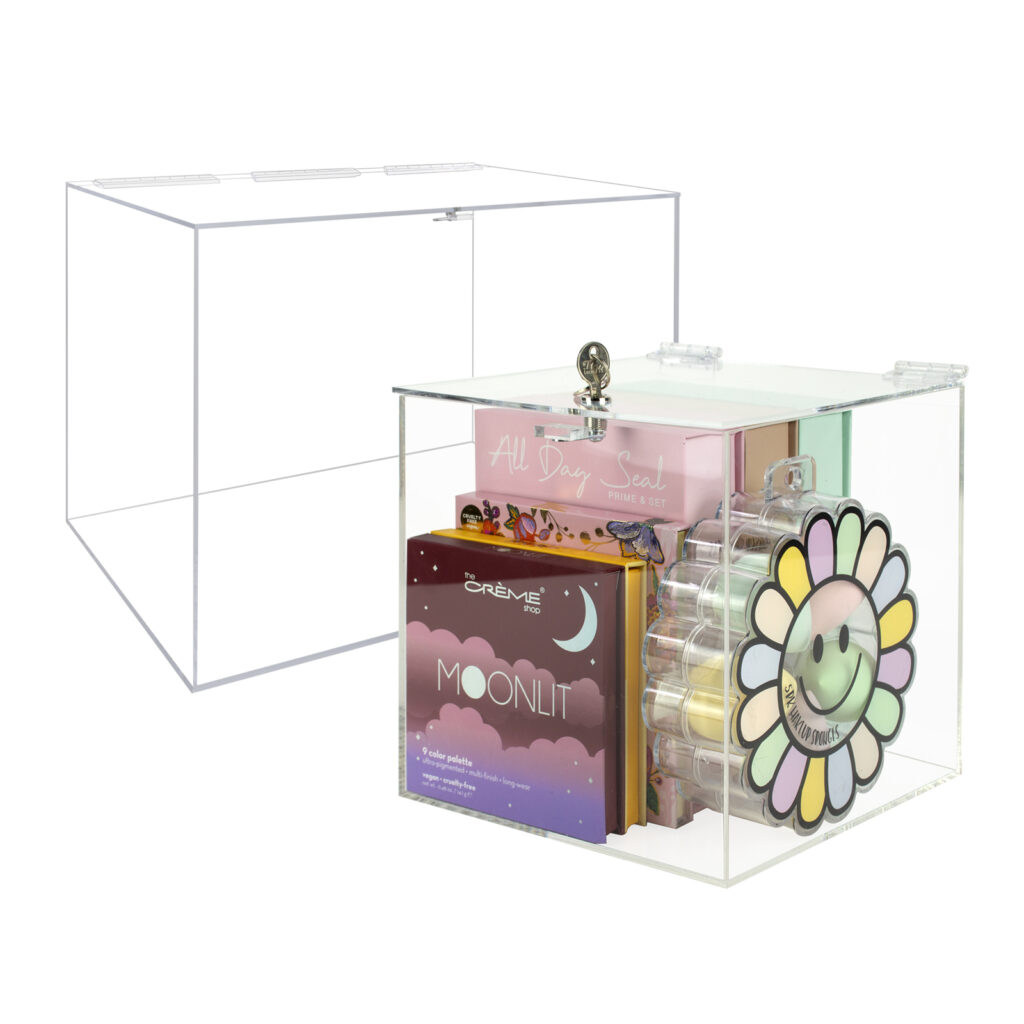 Lift Your Wedding Cake
Use an acrylic box with a lid to showcase your wedding cake. According to Tonya Hoopes of Hoopes Events, you can choose a taller box to place directly on the floor and serve as a stand or table. Or you could place the box on a table and put your cake on top of the box.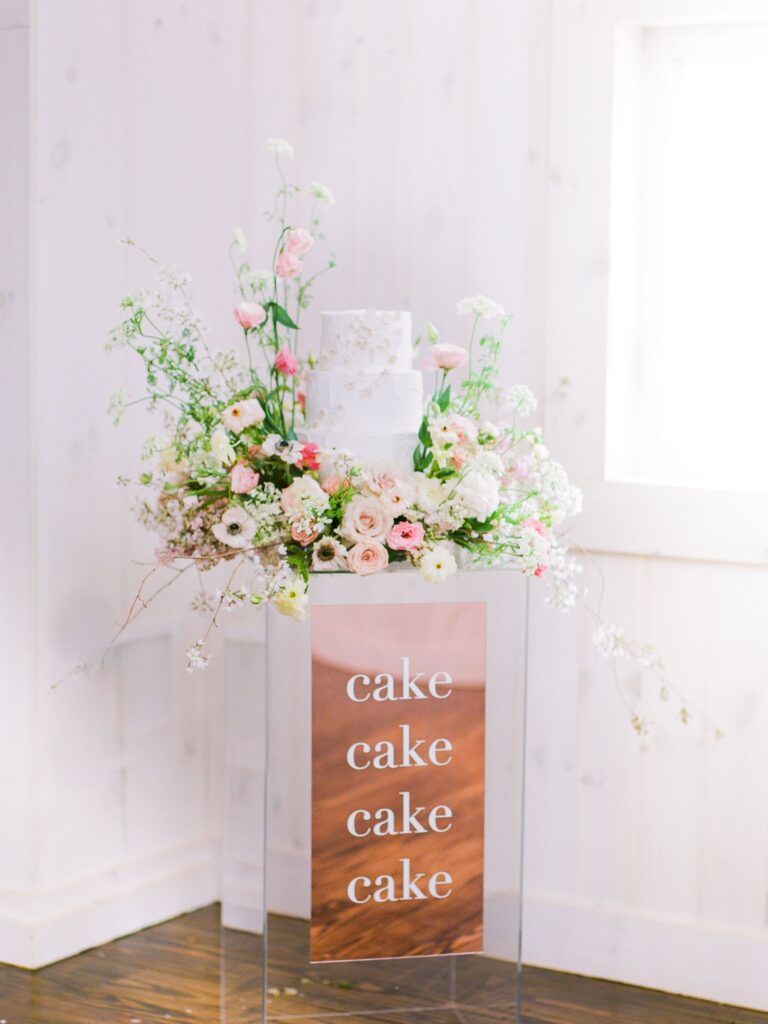 Design a Dessert Table
Speaking of sweet treats, acrylic boxes will certainly come in handy if you want to serve a variety of desserts at your event. Cakes, cookies, and pies can be displayed at different heights using acrylic display cases of assorted sizes, while candy can be stored in acrylic boxes with lids. Also ideal for bars menus and specialty drinks.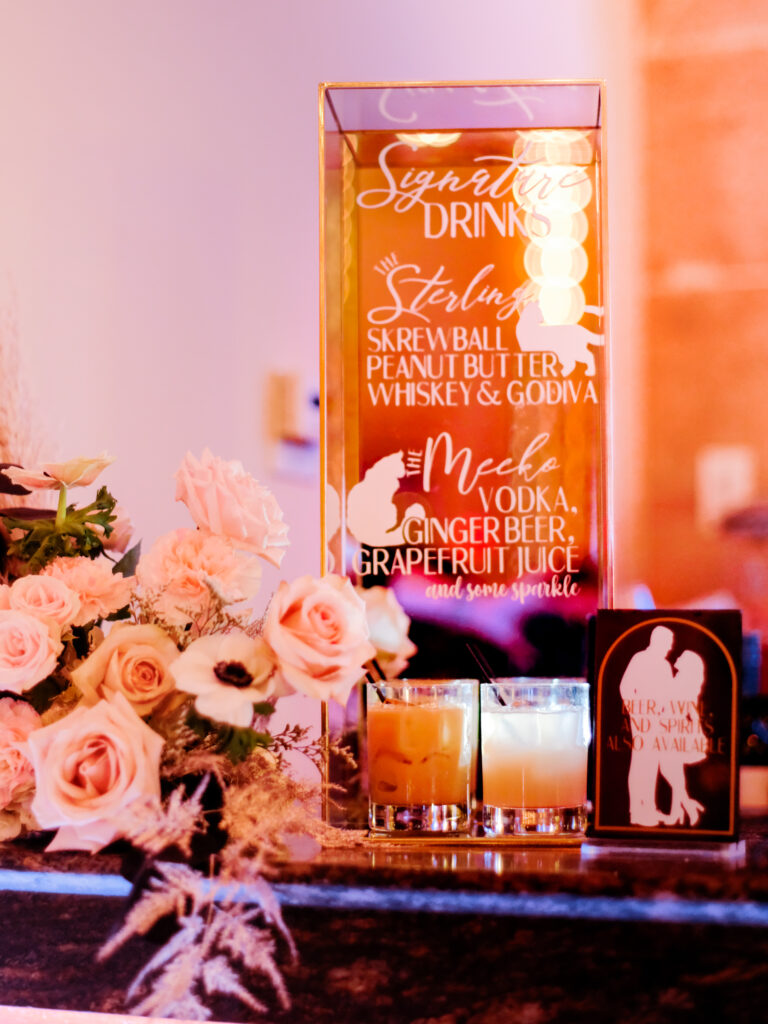 Showcase Raffles and Donations
If you're hosting a charity event where raffles will be awarded or donations collected, you can store valuable items in acrylic display cases. Offer two separate boxes for cards – wedding, sympathy, retirement, etc.  and charity donations so guests can deposit their envelopes.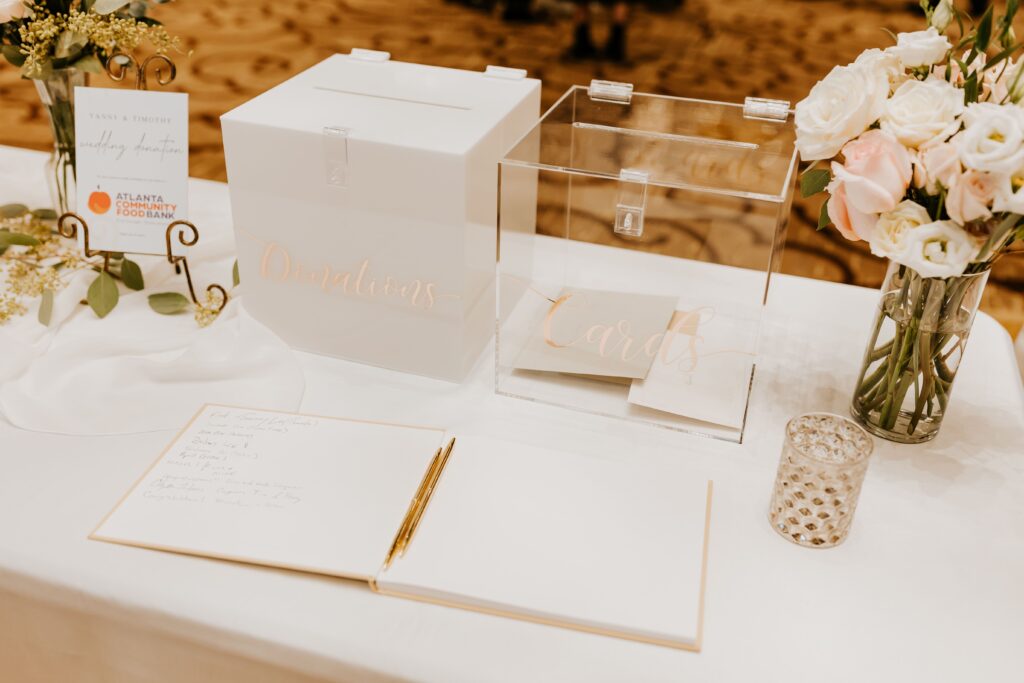 Create a Fun Favor
Customizing acrylic boxes and using them as favors is a fantastic way to add uniqueness to any event. "We've seen our couples add items ranging from desserts and edible items to sunglasses and succulents inside acrylic boxes as their favors," says Knights. "It makes for an incredible favor display, whether placed on settings or all in one area!"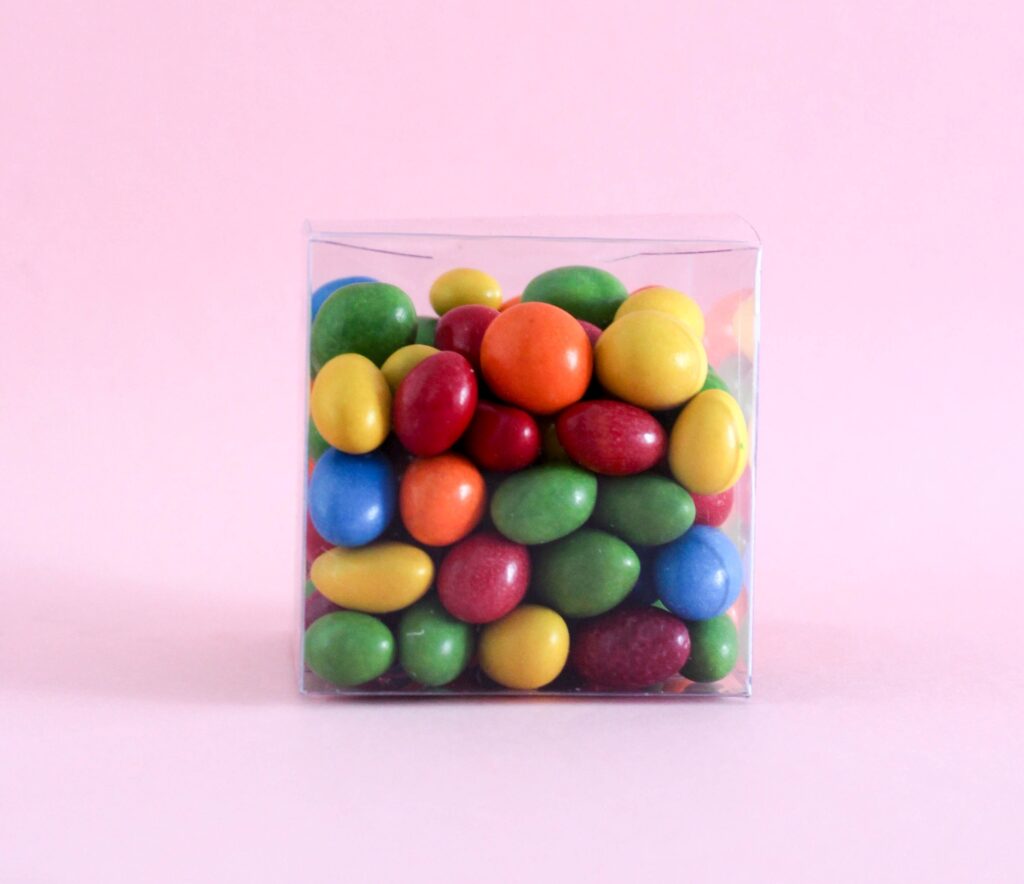 Final Thoughts
Whether planning a corporate function or private event, create a memorable experience with double duty acrylic boxes by shopPOPdisplays. From product launches to a wedding extravaganza, acrylic boxes can be used as décor or for product promotions. Best of all, they're reusable for keepsakes, collectibles, memorabilia, and more. Contact shopPOPdisplays with any questions or for more information on custom colors and sizes.