Selecting display merchandise for your business can be likened to purchasing foundational staples for your wardrobe. You should always prioritize quality and versatility to ensure your investment lasts through repeat uses and can be re-styled based on the season or event. Let's explore five types of hard-working display merchandise that can be re-imagined differently throughout the year to save valuable time, money, and energy.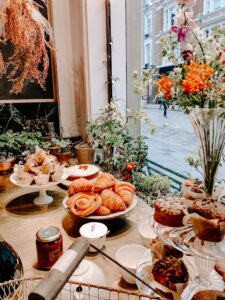 Pedestals: Used to create visually appealing height and dimension, pedestals come in many shapes, colors, and sizes, offering near boundless possibilities when it comes to retail displays for any business. A festive red mirrored pedestal will nicely complement autumnal decorations, holiday merchandise, and Valentine's Day gifts. Plus, red is thought to cause a sense of urgency, which is why it's often used to denote sales and create a literal illusion that items are 'Red Hot.' So, while seemingly a bold choice, a red pedestal is more versatile than given credit for.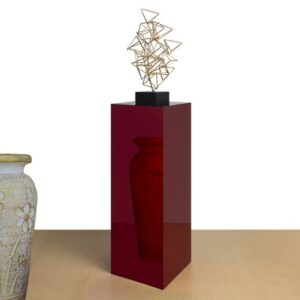 2. Configurable dessert stands: If you think creatively a bit, dessert stands can easily convert to display even more than just sweet and savory delectable throughout the year, like Christmas cookies, summer jams or cider donuts in the Fall. The configurable, tiered design can transition from a tower into individual trays and repurposed to serve up seasonal scented candles, essential oils and jewelry depending on the time of year. You'll find their distinctly decorative appearance also draws the eye to any collectibles, holiday ornaments or knick-knacks you place on it, making them feel like a real treat that customers must have.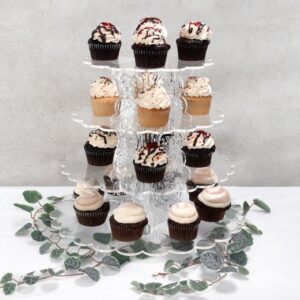 3. Acrylic boxes: There is no wrong way to utilize acrylic boxes to enhance your store layout and aesthetic – you can hang them from the ceiling in seasonal window displays, assemble them into grid-like wall displays, or create dimension by placing them on countertops or tables. They're a great solution for safeguarding fragile or expensive merchandise, and some come with removable dividers that allow you to constantly change up the look while keeping smaller items, like back to school supplies or Halloween candy, separated and organized. You can also transform yours into a decorative vase with tulips in the spring or poinsettias in the winter.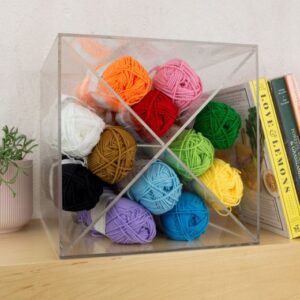 4. Collapsible Displays: If minimal storage space is preventing you from re-using perfectly good merchandisers, consider collapsible displays that break down to fit within small areas and are easy to transport as well as re-assemble. Knockdown (KD) stacking baskets are perfect for organizing clearance items during recurring sale periods, while portable pedestals can be utilized every holiday to signify importance around the number one, must-have gift item. You can even customize the cash wrap by implementing knockdown shelf displays to push lip balms in the winter and SPF sunscreen in the summer.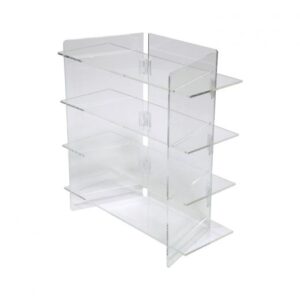 5. Acrylic Risers: There are many types of merchandisers that fall under the umbrella of acrylic risers, and each is as easily adaptable to changing displays as the last. Clear acrylic block risers highlight bracelets and necklaces around Mother's Day and can be repurposed to highlight class rings near graduation time. Acrylic shoe risers increase visibility of sandals as spring break nears or boots as consumers prepare for back to school. U-shaped acrylic risers allow you to create dimension throughout handbag displays that'll naturally change with seasonal trends. Customizing yours with your logo or signature pattern makes them more of a permanent fixture that works for you no matter the time of year.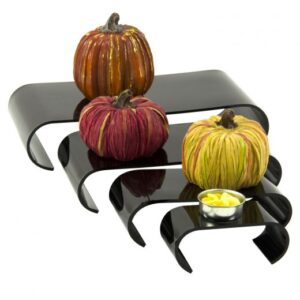 Select one or all these cost-efficient multitaskers to organize your shop and promote merchandise. Bespoke merchandisers with custom logos or slogans offer brand recognition while performing ascribed functions. Quality versatile all-season merchandisers are worth the initial investment for year-round return on investment (ROI). Contact our team with any questions, customization or for more information on these versatile acrylic merchandisers.