Action figures aren't just for kids. Many adults collect—and spend a great deal of money on—these toys. In 2021, retail sales of action figures and accessories in the United States reached over $2 billion, per Statista. With people spending so much money on these items, it's not surprising that action figure displays are important—not just to show them off, but to protect them from damage.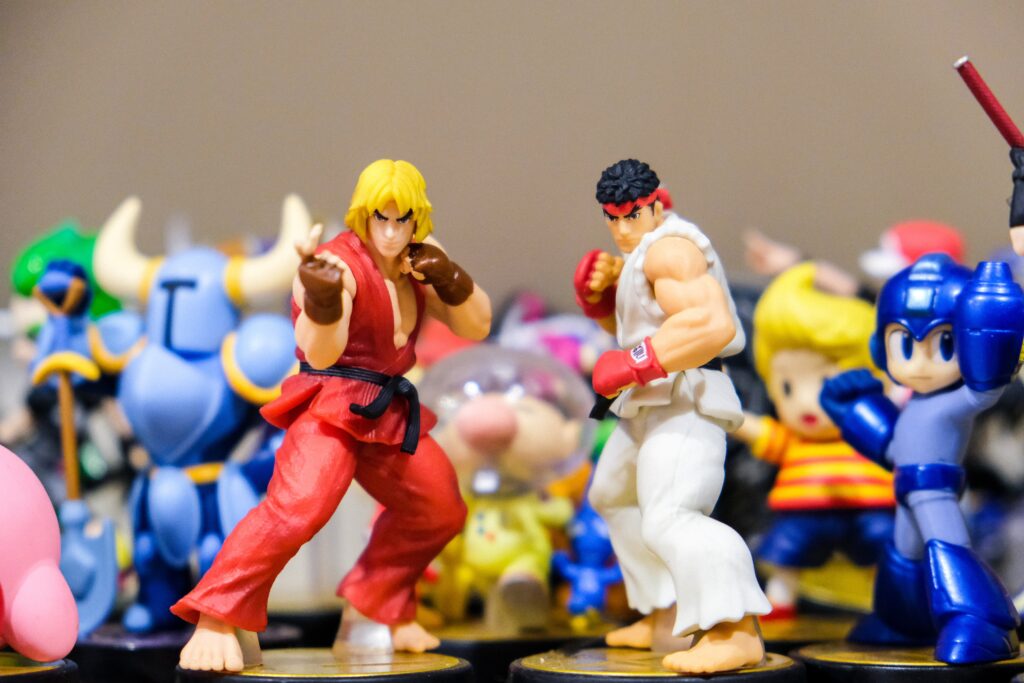 Why Acrylic Is Better Than Glass for Protecting Action Figures?
While acrylic is priced cheaper than glass, that doesn't mean it's subpar when it comes to displaying your precious items in custom display cases, like an action figure collection. In fact, acrylic—also known as plexiglass—can be more desirable than glass for a number of reasons. The most important is that it is more durable than glass, which is crucial for keeping your action figures safely displayed, especially if you're going to spend the money on a custom display case. And just in case one of your action figure displays falls off a wall or shelf, the acrylic will most likely be able to withstand the impact without shattering. It probably won't even crack!
In addition, acrylic has better optical clarity than most forms of glass, does not have the subtle green tint that glass has, has low light reflection properties (so no glare in a sunny room or under a spotlight), and it is easier to repair if scratched.
And there are so many options when it comes to acrylic action figure displays, including:
Showcase on Pedestals 
You can really give your action figures center stage by placing them on pedestals. Depending on the desired configuration, select the appropriate acrylic pedestals for your action figure display, such as the clear acrylic pedestal, the white round acrylic display pedestal, and the clear acrylic pedestal display case. Looking to add some color to your action figure displays? Choose acrylic pedestals in a single or variety of hues. Clear is clean and classic, while fluorescent colors like blue, pink, and green can add a dynamic or comic book aesthetic.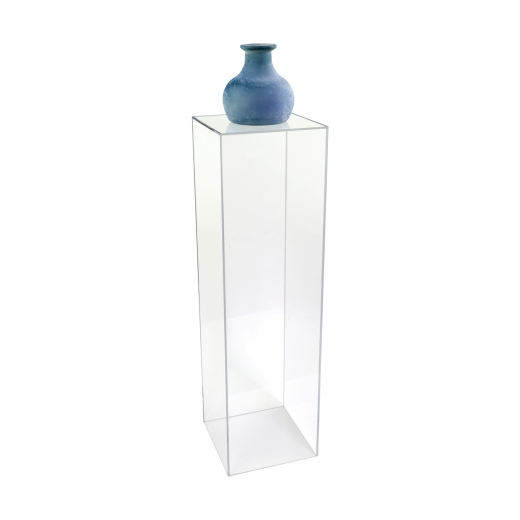 Protect it in Display Cases
Some action figures whether loose or in cartons are just for optics, so protect them in a custom acrylic display case. Flat-pack clear acrylic countertop display case with black base is a go-to presentation piece. It's easy to assemble without tools or hardware and can be disassembled and reassembled, so you can take your action figure displays with you to conventions and shows, as needed.
Consider a 5-sided acrylic box with a clear base so that all eyes are on your action figures. It comes in a variety of sizes to fit specific figure needs. For an elevated look, go for a solid black base.
Displaying multiple action figures in a custom display case? Opt for an acrylic 3-shelf sliding back case for smaller figures. You can even keep your action figure displays secure in a locking display, such as an acrylic locking 1 shelf square display case, an acrylic locking 5 shelf front opening wall mount display case, and an acrylic locking wall mount display case with 5 adjustable shelves.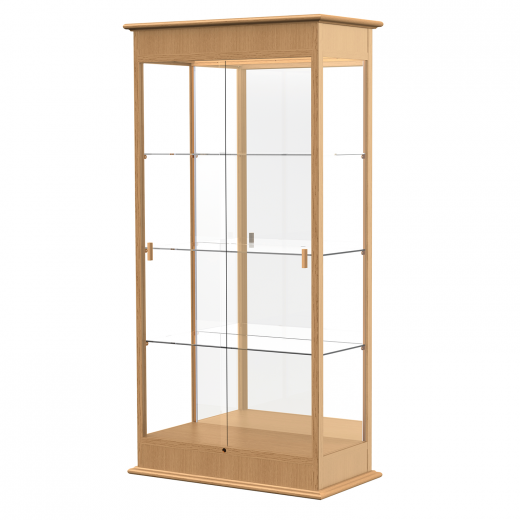 Place Inside a Wall-Mounted Display Case
If you'd prefer to keep your action figures out of reach, a custom wall-mounted case is the perfect way to display them while also keeping them safe. Our acrylic display case with black wall-mount shelf features a popular countertop clear acrylic display case on top of a sleek, acrylic black shelf. Rest your eyes upon this beauty for a minute or more.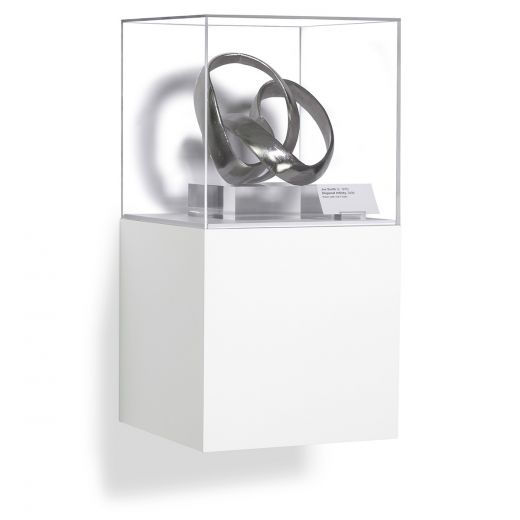 Display on Pedestal Shelves
Lots of wall space? Solution. Laminate wall pedestal shelves provide lightweight functionality in basic yet classic colors black and white, as well as different sizes to outfit every décor and space. A convenient compromise for those that want to keep their action figures out of reach but not in a custom display case.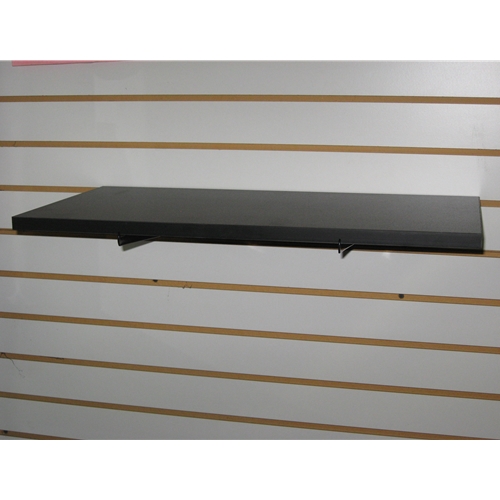 Transform Bookshelves
An easy action figure display is a bookshelf, where you can line up and organize your action figures with ease. This is an especially great option if you want to keep your figures in their original boxes and want to prevent any packaging damage, which affects the value of your collection.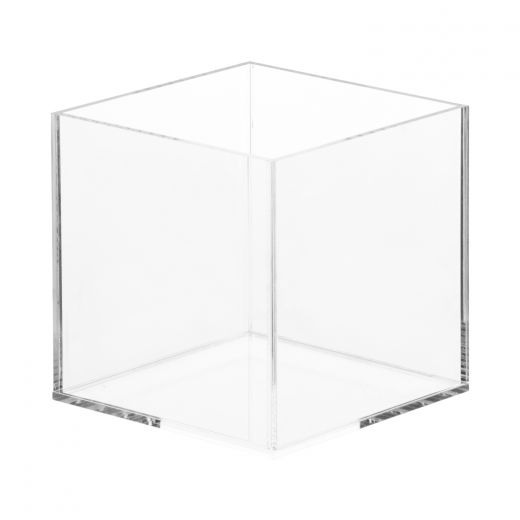 Display on Floating Shelves
Floating shelves come in a variety of colors and sizes, so you can create a series of unique action figure displays around a room, whether loose or in original packaging.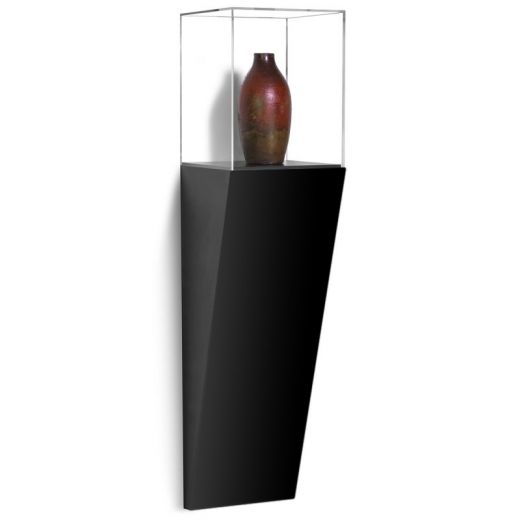 Room Divider Displays
Regardless of size, making the most of your space is key for flow. Room dividers in the shape of a slatwall display will accomplish both organizing and displaying action figures and creating defined areas. Positioning action figures in their original or in clamshell containers on slatwalls allows for optimal storage and visibility. Double down on space saving ideas like retail outlets do with slatwall fixtures like a double sided slatwall merchandisers and slatwall accessories suitable to your collection.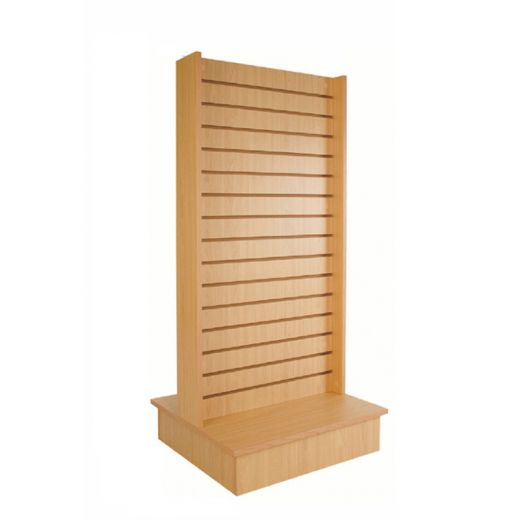 How Do You Pose an Action Figure?
Displaying action figures depends on your collection and its purpose. Are they collectibles for enjoyment or for investment purposes? If the assortment is for pure enjoyment, then you have more opportunities to be creative while still protecting your lot. Leave in the original carton or remove and display loose on shelves, alone or in category clusters like LEGO®, or in display cases and pedestals. If on the other hand, the action figures are for investment and resale purposes, you'll want to leave the items in the cartons to keep them in mint condition – no box tears or other signs of wear. For this type of collection, protect them in display cases, on shelves, protected in clamshells and hung on slatwall fixtures to take the pressure off the cardboard packaging.
How Do You Keep Action Figures from Falling Over?
Securely displaying action figures means making sure they don't tip over in time. If your display doesn't have a specific display case for the model you're presenting, then action figure display stands are in order. Nominal in price, these mini discs, or other configurations are available online or in hobby and collectibles outlets, are essential for your action figures to stand tall or at least be stable. Complement with an artistic backdrop – think a galactic scene for  LEGO® Star Wars™ action figures or your favorite series motif for added creativity.
Create Some Home Décor
Planning the layout of an action figure collection takes time. However, once you have selected the space, you can create standout displays to accentuate or complement the area. Display cases of every kind – lighted, pedestals, wall mounted, countertop – all have a place in your home. Likewise, informal displays such as slatwalls and shelves add simplicity and organization to your collection while allowing optimal viewing. You may decide to elevate the collection display with LED light strips on or under shelving. Consider highlighting your action figures in a unique way. We love the idea of creating an action figure lamp, like the one detailed on Instructables.com. You can put it together in eight simple steps and buy the base and lamp shade at a thrift store to save costs.
Final Thoughts
The object of displaying an action figure collection, whether loose or in cartons, is enjoyment. For showcasing the collection in the best possible and secure light display pedestals and cases of any configuration limits touch and any possible damage. Alternately, or maybe a mix of both, informal action figure displays can be a simple as metro racks, shelves, or simply using a thumbtack in the wall to hang carton boxes (young collectors especially enjoy this method), the idea is to complement the décor of the space so you and your guests can enjoy your collections.
Shop display boxes and cases from shopPOP today!