When it comes to retail displays it's all about grabbing your consumer's attention. The nature of retail being one of the most competitive markets in the world adds pressure to make sure your products stand out from competitors. With this in mind, displaying your products in custom acrylic boxes from shopPOPdisplays can help elevate your products and take your displays to new heights. Handcrafted in our in-house workshop, we make all of our acrylic boxes with precision. As one of the most highly sought out products in our catalog, our acrylic boxes come in a multitude of stock and custom sizes and colors. In addition to the sleek and elegant presentation of acrylic boxes, we offer options that provide a unique touch to your brand's message. Below, you'll find several creative ways our customized acrylic boxes can help enhance your retail display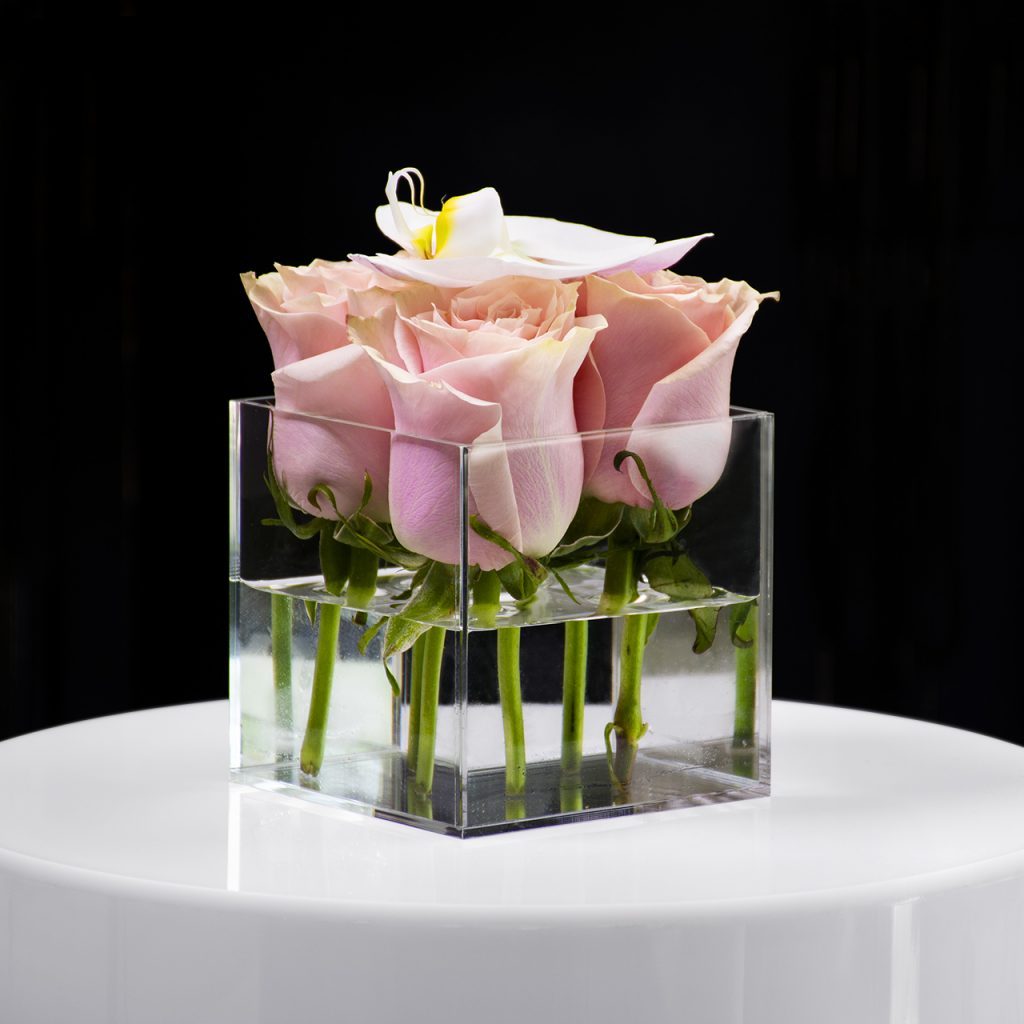 1. Fill acrylic boxes with your beautiful merchandise
Regardless of what you are storing inside of your acrylic box, it is the perfect carrying case for vibrant products such as stones, flowers, jewels, fabrics, and so much more. For a modern look, turn your acrylic box upside down for an elegant presentation. Using acrylic boxes as decorative containers is a perfect option when presenting at a special event or tradeshow. For floral displays, our acrylic boxes make stunning contemporary vases. Fill them with your favorite flowers or floating tea lights and build a romantic arrangement. Because our acrylic boxes can be custom-sized, any product you want to display will fit perfectly inside.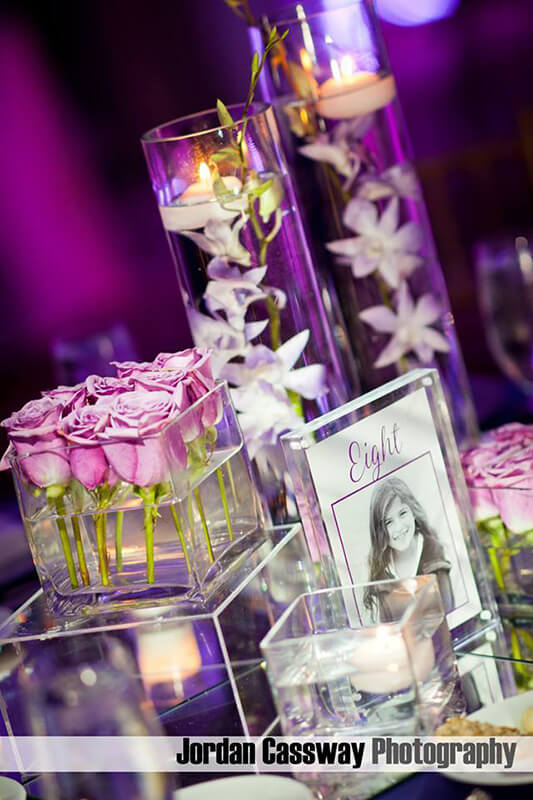 2. Stack your products for a modern look
Whether you are trying to achieve an impressive tablescape or add life to your shelves, a stack of glistening acrylic boxes from shopPOPdisplays can really heighten the appeal of your products. Our acrylic boxes are crafted to complement your products and have them stand out from their environment to create an eye-catching product display. Stacking products inside of our boxes is also a sleek space-saving solution when displaying in small environments.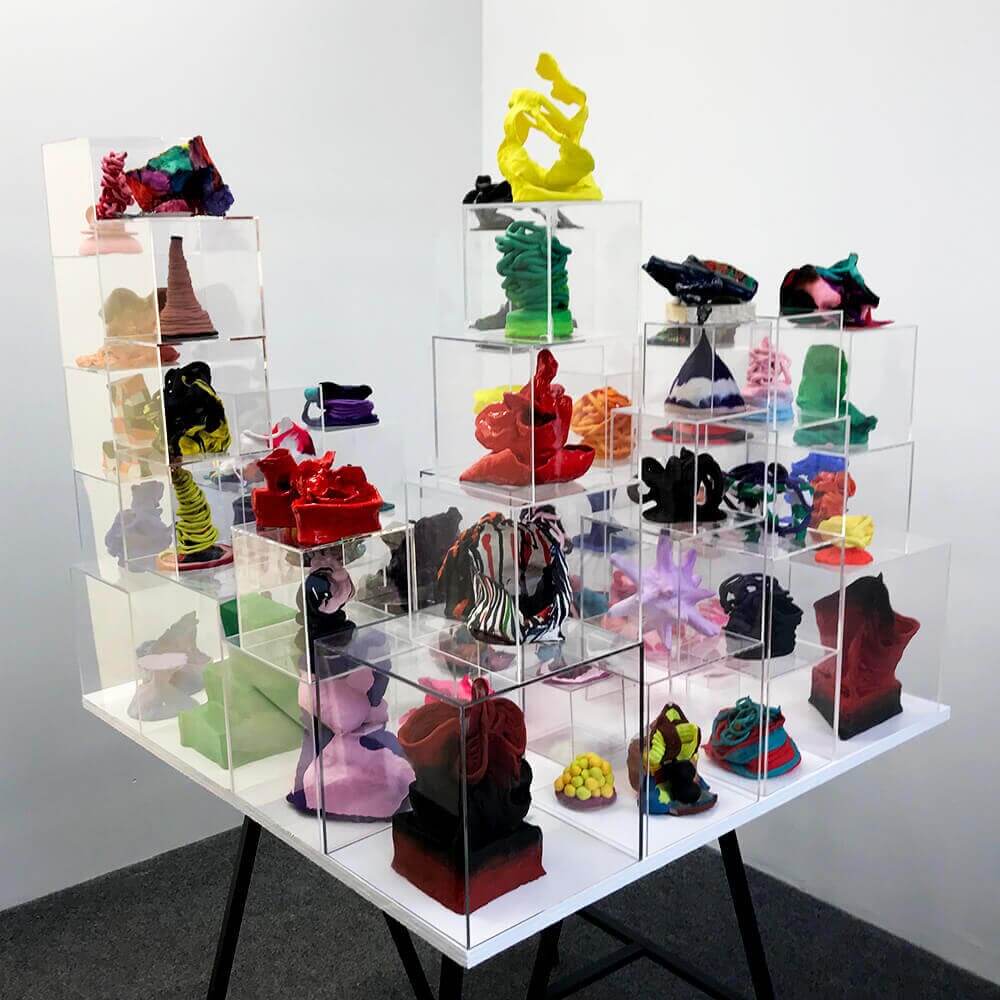 3. Protect your products
Outside of their aesthetic appeal, our acrylic boxes are made to protect your prized goods. Whether you are showcasing luxury goods, antiques, or art, these acrylic boxes help preserve the quality of the objects they safeguard. If you are worried about dust or debris ruining your inventory, or your display case shattering, acrylic boxes are the best material to protect your products.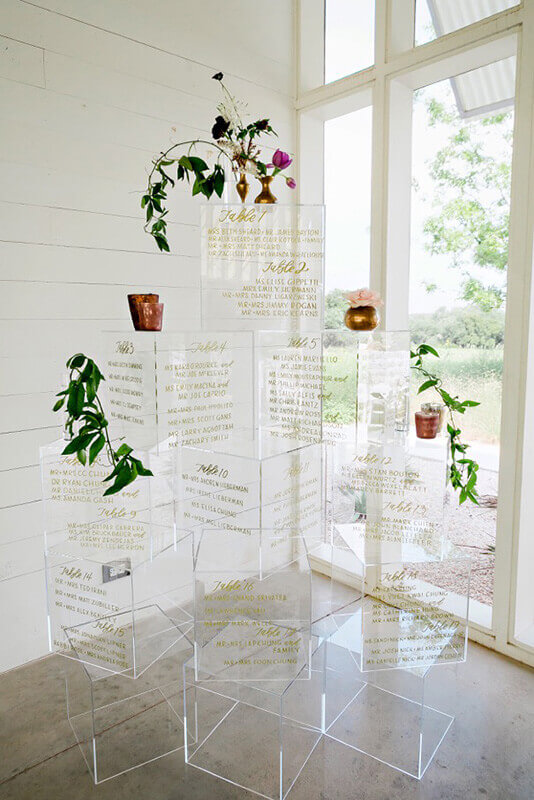 4. Customize your print
At shopPOPdisplays we have a full in-house team of designers and engineers that want to work with you to best achieve your display vision. A new, modern look that many industry-leading retailers and exhibitors are currently loving is custom printing on acrylic. Our digital UV printing services allow us to directly print on our acrylic products and create vibrant colors, graphics, and logos to best advertise your company's message. The stunning custom printed acrylic boxes will be sure to captivate your consumer's attention.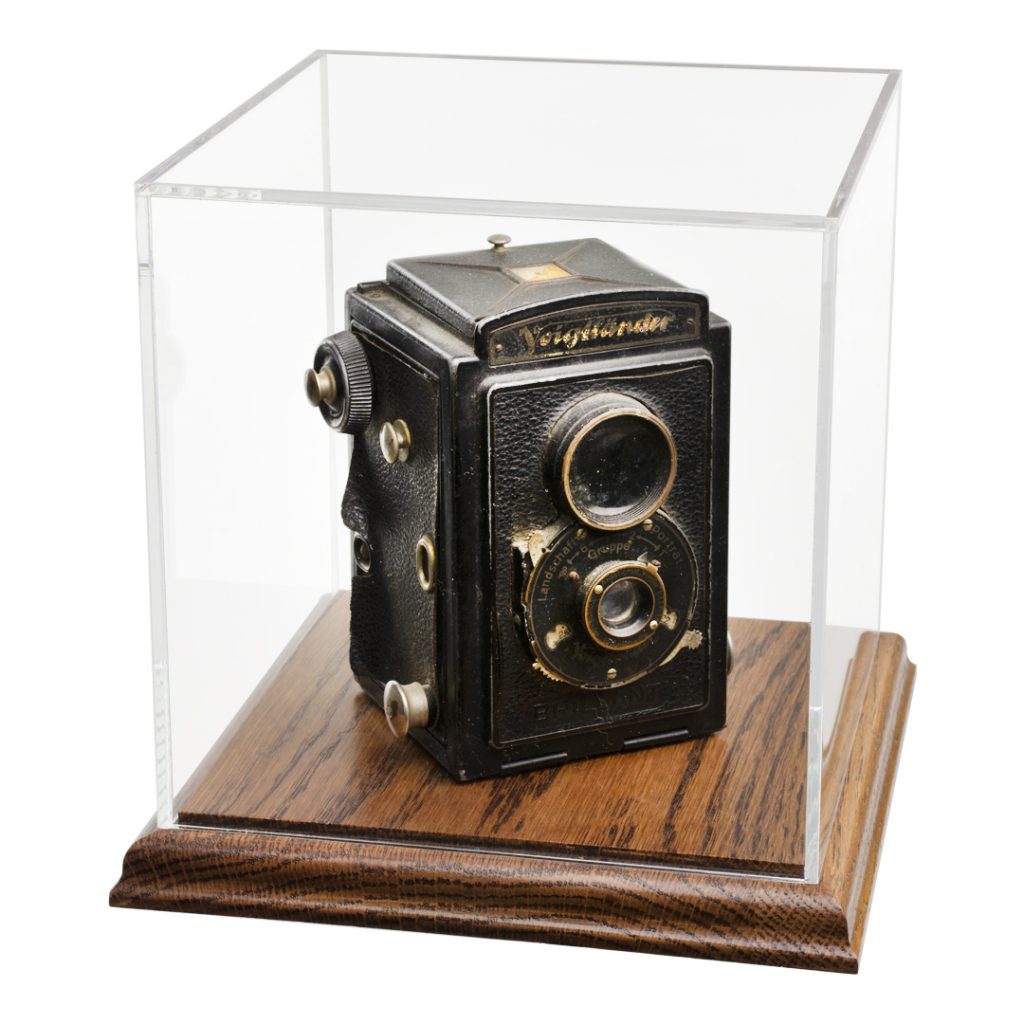 5. Customize sizing
Regardless of the size of your product or specific display needs, we can cut your custom acrylic box to any size you need. Acrylic is a good choice for when you want a box that is transparent and clean, but is also shatterproof. Lightweight, strong, affordable, and easy to fabricate, acrylic boxes are extremely versatile in use. Our team at shopPOPdisplays can custom fabricate any acrylic box for you that fulfills your exact display needs, while also complementing your store's decor.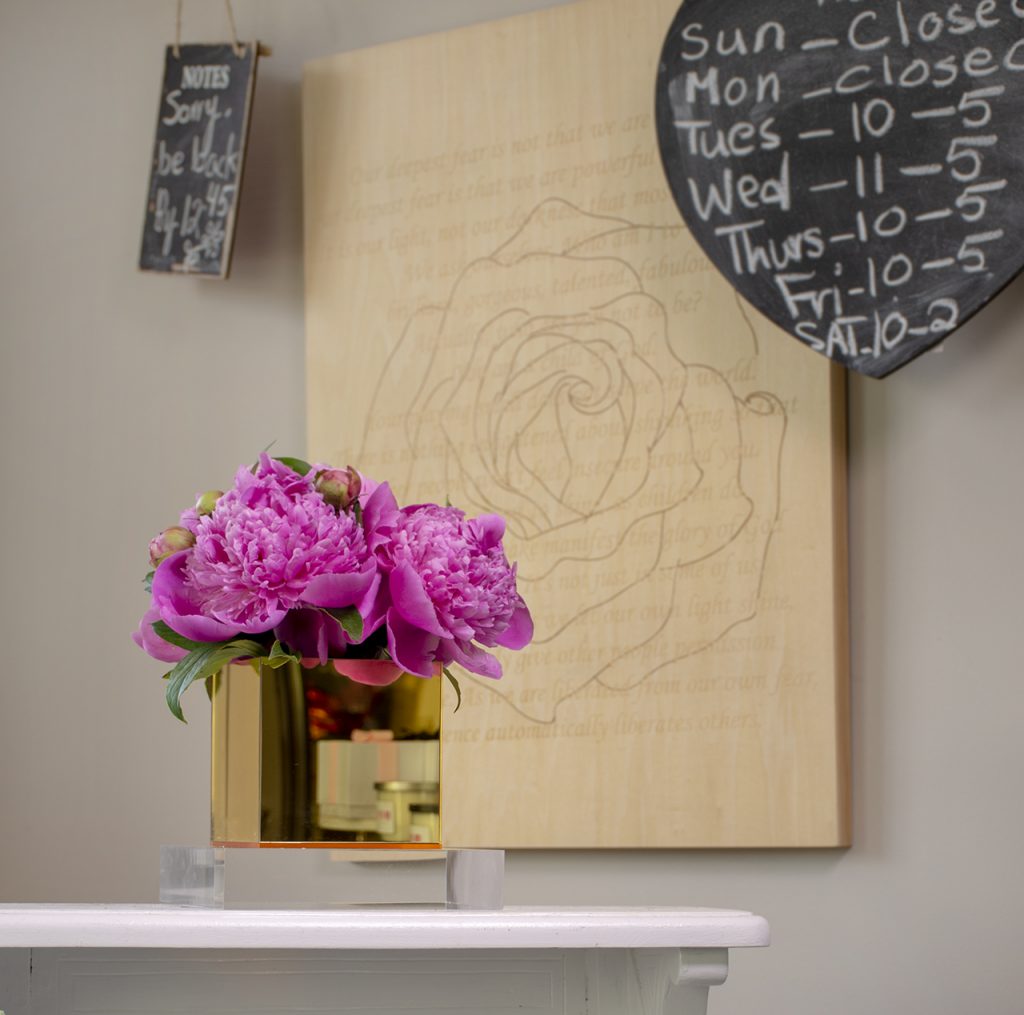 6. Stylize with a variety of colors and finishes
Our acrylic boxes come in a variety of colors and finishes to match and complement any style. We have an extensive catalog that features mirror acrylic, opaque and translucent colors, and frosted finishes that can be customized to your personal branding needs. A style you can also play with is customizing your acrylic box with an eye-catching base color. Often sports memorabilia and antique displays utilize wooden bases to draw attention to the collectible inside. Whether you are in the market for a classic clear custom box or would prefer a vibrant color to best match your brand's style, shopPOPdisplays has endless possibilities to meet your needs.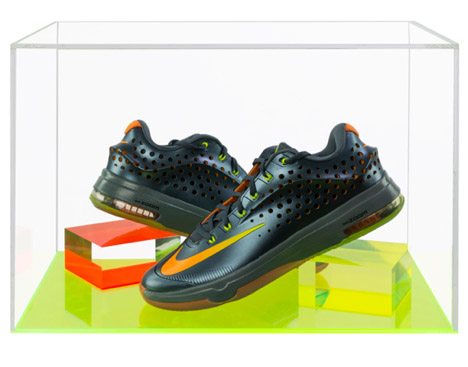 Exceeding your retail standards
Above all we design our custom acrylic boxes like all our products to best represent your brand. Not only do we stock acrylic boxes, but we have a skilled team of designers and engineers that will work with you to determine the perfect size, color, finish, and printing that fit your display needs. Regardless of quantity or complexity, our team at shopPOPdisplays can produce the exact custom acrylic box for your company that will give new light to your products.
Have a question about our custom acrylic boxes? Contact us today!