Art Gallery Displays & Signage
Art galleries, exhibition rooms, arts centers, artist studios, and more entice and invite visitors and patrons to meander through the space to appreciate and purchase unique pieces. That is why it essential that the art gallery supplies you choose complements the work on display and doesn't compete with it. Natural go-to items include design-neutral display pedestals in clear, white, and black, which effortlessly provide a blank backdrop that highlights the art. However, depending on the art gallery – commercial, artist-run, vanity, etc. – or exhibition, a splash of color or accent color pedestals can make a statement and draw patrons and buyers to select pieces. shopPOPdisplays offers an expansive selection of finishes and customization choices to make your bespoke pedestals shine.

Art gallery sign holders and risers are other must-haves for your space. The unsung heroes of gallery supplies, art gallery sign holders prominently display the work without distraction, while wall pedestals elevate artwork both figuratively and literally to the desired and optimal viewing level.

Whether for a commercial art gallery, curated exhibition space, studio, or workspace gallery, shopPOPdisplays has an assortment of stock and custom art gallery supplies for every setting. Contact us for custom choices if you have something special in mind for your art gallery and ask how our quality stock and custom display pedestals, art gallery sign holders, wall pedestals, display boxes and cases, and so much more can elevate your gallery.
---
---
Custom Art Gallery Examples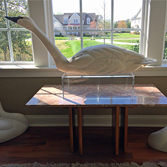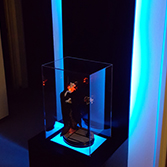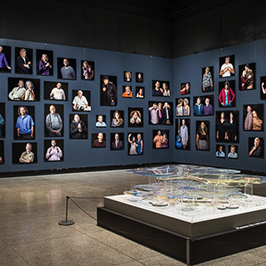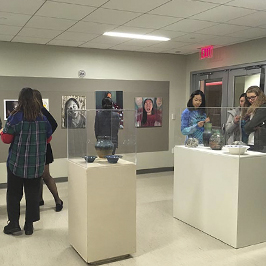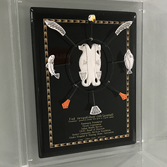 Resources