Despite the very real pressures facing many retailers, there are still well over 400,000 brick-and-mortar stores in the U.S., according to Statista, the vast majority of which are small businesses. While online shopping has taken off with millennials, Gen Z consumers overwhelmingly prefer to do their shopping in stores—81 percent—and 73 percent said they like to discover new products there. Cross-merchandising by using one product to sell another is a tried-and-true way to increase in-store sales per customer. Why sell just one item when you could be selling two, three or more? Here are seven ways to cross-merchandise effectively in your retail store.
Group complementary items
Some things just go together. For instance, instead of grouping all lipsticks together, a cross-merchandising strategy would call for lipstick, blush, eyeshadow and other cosmetics to be showcased as a collection of complementary beauty items. Dumbbells with gym towels and earbuds. Coffee with mints. The list of possibilities is endless, limited only by your imagination.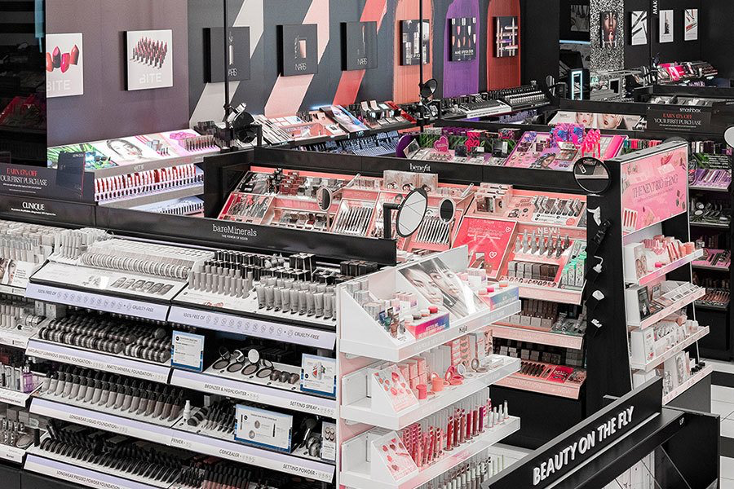 Keep repeat customers intrigued
Cross-merchandising is also a great way to keep strategic or limited display space fresh and exciting for repeat customers. It's easy to create new tableaux using risers or cubes to vary the height of your products, display boxes to showcase certain items or jewelry holders for pretty much anything small that hangs or drapes. J-stands are great for standing up flat items.
Take advantage of bestsellers
If you know customers buy certain products on a regular basis—your store's equivalent of milk and eggs—merchandising other items around them makes sense, too. They don't have to have anything to do with the bestselling item itself. Customers are going to be drawn to that spot anyway, so why not take the opportunity to showcase other items? They can be displayed right next to the bestseller or on the route your customers take to get there. Add some intrigue to the everyday errand.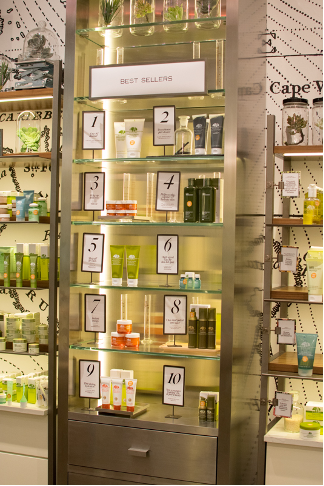 Add signage to the mix
Cross-merchandising isn't limited to your products, either. Signage can be incorporated to make suggestions for other items that won't fit the display but can be found elsewhere in the store. Signage is also great for adding a vibrant pop of color, reinforcing your store's brand or a brand that you sell, letting customers know about upcoming events such as classes or sales, and more. Signage holders come in all shapes and sizes and make every surface in your store—floors, counters, walls, ceilings, bathroom stalls—a candidate for an eye-catching display.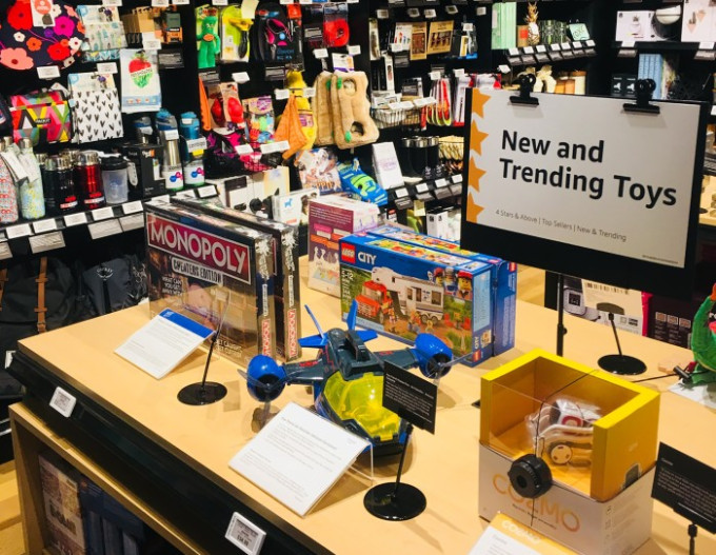 Take a practical approach
It's hard for customers to resist items that truly make life easier for them. Which of your products will make other products easier to use? There are the obvious—grill cleaners next to the grills—and the "I never knew this even existed" moments—a baby shower cap next to the shampoo that keeps soap and water out of their eyes, pizza scissors next to the parmesan cheese, handy rotating plug sockets by the extension cords. According to Deloitte, convenience rules—consumers want a friction-free experience, from finding ideas and inspiration to making purchases. So give it to them.
Use the moment of checkout
Never underestimate the power of an impulse buy. Consumers are 10 percent more likely to add impulse items to their purchase when shopping in-store vs. shopping online. Sweeten the pot with another complimentary product at the point of sale. Display small items near the register that fit naturally with the items elsewhere in your store and talk them up at checkout. Offer trial sizes that entice customers to come back for more. Showcase "helper" items—snap-on paint can lids at a paint store, bookmarks at a book store, etc. Or even just go with a bit of whimsy or gadgetry.
Draw them in
Your storefront should be the pièce de résistance, enticing passersby to come in and experience the rest of your store. Cross-merchandising plays a big role in that first look, because that relatively small space has to tell a much bigger story. There are many ways to showcase products, so be creative. Pedestals can be used as a dramatic effect to vary the height of objects you want to draw attention to, as can the aforementioned risers and cubes.
Conclusion
shopPOPdisplays offers thousands of products any retail store can use to display and cross-sell merchandise. And if you don't see exactly what you need in their catalog, their experienced craftsmen also create high-quality custom designs in just about any shape and size you can imagine— we've done it for big retailers such as Victoria's Secret, boutique icons such as Dylan's Candy Bar and mom-and-pop shops nationwide for more than 40 years. They are committed to building your custom display solution in accordance with your specifications, in a timely manner, and well within your budget.