When you're in need of a point-of-purchase display that is as eye-catching as it is transparent, acrylic may be the solution. Acrylic displays come in a wide array of shapes and sizes, making them ideal for showcasing a wide range of products. Depending on the needs of your business, acrylic displays provide ample transparency, making them an ideal option for elegant displays that ensure maximum visibility to the items you're displaying. But what is acrylic, and why is it so beneficial to retailers?

What is Acrylic?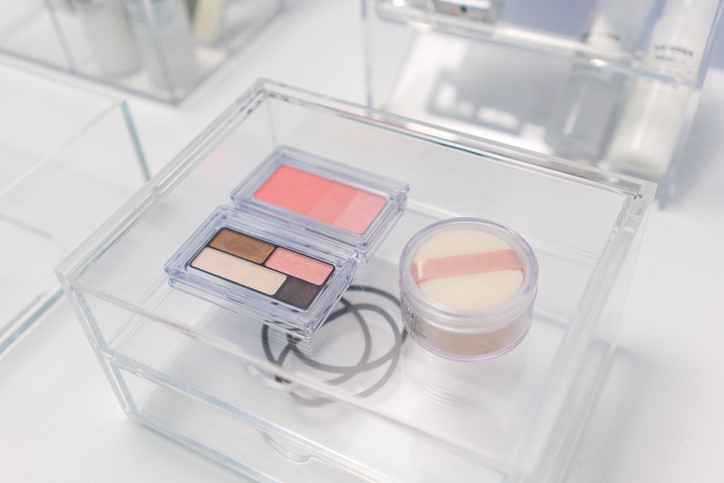 Acrylic, also commonly known as plexiglass, is a type of plastic used in a variety of different display furniture, and organizational products.

Versatile, inexpensive, and extremely strong, acrylic was first produced in 1928 and brought to the market five years later by the Rohm and Haas Company. The material gained notoriety during its profound usage during World War II, being used to create items such as canopies, windows, and turrets.

Today, acrylic plastic is still a widely used material for a variety of different applications, including acrylic nails, paint, security barriers, medical devices, LCD screens, and more. Thanks to acrylic's strength, it is frequently used to showcase items that need an extra layer of protection. Retailers often choose this plastic thanks to its elegance and versatility as well.

 
The Key Benefits of Acrylic Plastic
Acrylic plastic is often used because of its high-transparency, which creates the illusion of space in tight environments while illuminating rooms and drawing attention to items on display. Strong and difficult to break, acrylic displays don't require the gentle touch of other materials, which can be a potential issue when choosing display options.

Another reason why acrylic is often used is because it offers a wider selection of colors, display options, and accompanying sizes. The high number of options businesses can choose from when selecting acrylic displays makes it the perfect choice for creative display ideas that fit the exact needs of a room, product, or aesthetic.

The Highlights of Acrylic Displays
Acrylic displays are available in a number of display boxes and cases, fixtures, podiums, and more. For this reason, they're an ideal option for retailers looking to add memorable and eye-catching elements into their product displays. A plexiglass display shelf, for example, might be ideal for a retailer looking to instantly capture the attention of customers while placing all attention on the products. On the other hand, a small acrylic display like a u-shaped acrylic riser may be all that's needed to house a delicate item at the front of a store.

Finally, acrylic displays are ideal for retailers who want a lightweight, durable option to showcase their goods without compromising on transparency. The durable nature of acrylic plastic means that acrylic displays last much longer than displays made of wood, which are prone to rotting and fading, or metal which is likely to rust and patina. Acrylic is also relatively scratch resistant, making it ideal for a variety of indoor and outdoor applications.

Regardless of what you want to display what you want to display, acrylic plastic is a reliable, affordable, and eye-catching option you may want to consider for your display needs. In the end, the right acrylic displays may make all the difference when it comes to landing a sale.