If you are a bakery owner, you know how crucial it is to have an impressive presentation for your baked goods. Presenting delicious products to your customers in a unique, appealing way is essential for your business's ROI. Combining the best of functionality and design is key to creating a successful display. Here at shopPOPdisplays we have a variety of display cases and stands that will help enhance your food product while also providing a beautiful foundation for it to rest. Listed below are examples of some of our products that can delightfully highlight your sweet treats.

Cake Stands & Pedestals
Whether your specialty is traditional cakes, cake-pops, cupcakes, or all three, it is vital to have display stands that properly elevate the beauty of your pastries. At shopPOPdisplays we offer a wide array of cake stands made for their individual composition. Easy to knock down and put back together, we offer tiered cupcake stands that can be adjusted depending on your daily inventory. We also make round, square, and heart-shaped cake-pop stands that easily prop up your pops and make for great decoration.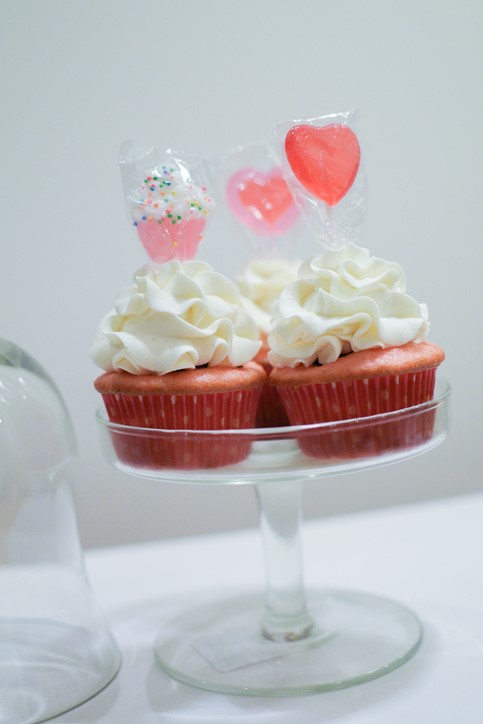 For large tiered cakes, consider using one of our round pedestals to showcase its unique artistry. Rounded pedestals are a sleek and useful display piece that can elevate your bakery's decor. Our team can also custom build pedestals to fit your products and shops' parameters.

Pastry Display Cases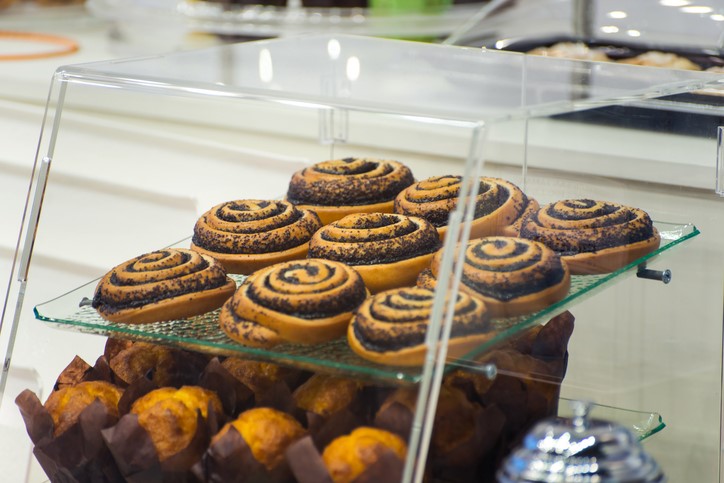 For muffins, scones, bagels, donuts, and all bread-based goods, we recommend an acrylic tiered-shelf for pastry displays. The acrylic shelving will maximize the visibility of all products, no matter what shelf they are on because they bring the products closer to the front of the case. Acrylic shelves also provide greater visibility across display collections, allowing for a wider variety of creative options compared to wire shelving. Acrylic pastry display cases also allow for optimal light transmittance giving your products the opportunity to look their best throughout your store.


Acrylic Mirrored Risers & U-Shaped Risers
Accentuate specialty items like cupcakes, miniature pies, and candy on beautiful acrylic mirrored risers and acrylic u-shaped risers. Adding depth and texture to counter space and shelving, mirrored risers and acrylic shelf risers combine eye-catching aesthetics with functionality, helping elevate small products and encourage impulse buys. Because mirrored risers are naturally reflective, they also create the illusion of space, allowing display efforts to showcase a wider range of products. Lightweight and shatter-resistant, use these lustrous risers when you are on the go and inside of high traffic environments.

Acrylic Trays
Much like display cases, our acrylic trays are a perfect organizer and display accessory for bakeries. Place a beautiful acrylic tray on top of a counter and neatly line up your baked good of choice. Perfect for organizing small treats like muffins, cookies, cupcakes, and doughnuts, acrylic trays add an elegant, polished look to your store's ambiance.

Basket Displays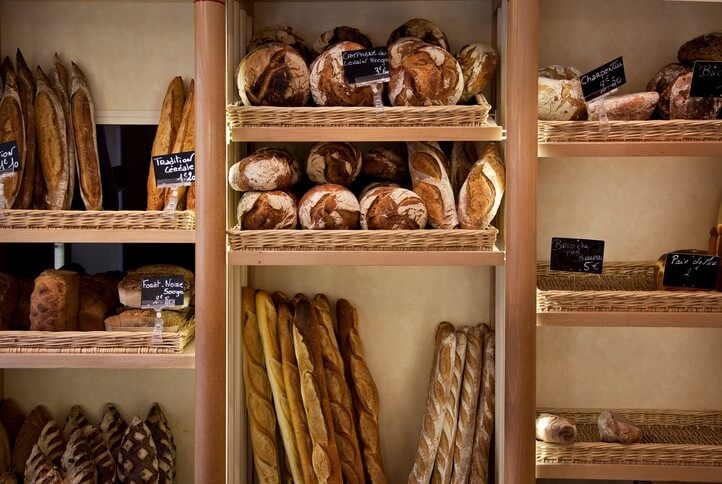 If you are looking to clear up space on your countertops and need a larger display solution for wrapped loaves of bread, muffins, and other packaged treats, consider using a floor standing basket display. Perfect to be stationed near the checkout line, our floor standing baskets' open design encourages "quick grab" buying while adding a fresh, decorative touch to your store.

Whatever You Need, We're Here to Help!
Have a display idea for your bakery, but don't see it on our website? No problem. At shopPOPdisplays we excel in creating custom display solutions that turn your specific display ideas into a reality. Contact our team and learn about what our team can do for you!