For photographers, how a picture is framed or exhibited can determine if, and for how much, it's sold. It's worth the expense—selecting the right frame will help assure a successful show. There are various approaches to photo exhibit ideas. But first, you'll need to consider the location or where the show is taking place, determine your show's theme, and curate a collection of photographs. Then, you can you get started on framing and presentation.
Wherever you display your art, be sure to Inquire about the space's lighting. If light produces a lot of glare, you'll need to frame your work with non-glare acrylic. Non-glare acrylic sheets will reduce glare and reflections while minimizing UV damage. Also, acrylic is lighter than glass and some spaces may not allow glass due to potential damage of artwork. There is a lot to think about, so keep reading for more tips and photo exhibit ideas to make your show a stylish and financial success.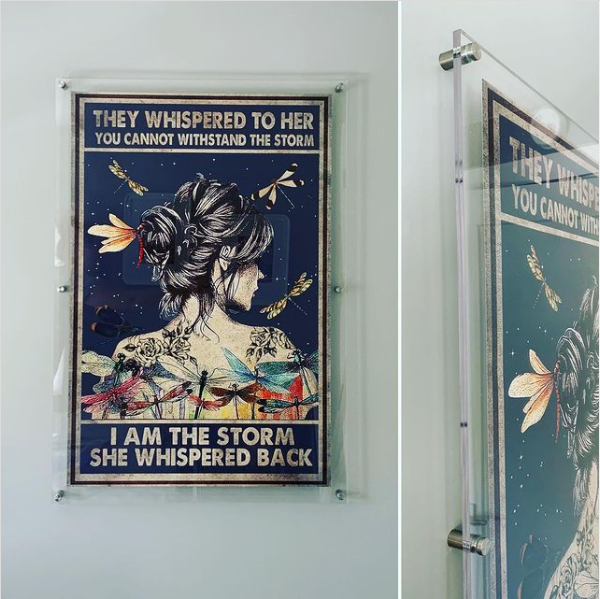 The Importance of Choosing the Right Display Style
The right display style will show your work in its best light—and hopefully result in sales of a few, if not all, of your pieces. Consider the wall space where you will have to display as well as the venue. Is your photo exhibit in a gallery, a library, a coffee shop? The location will help determine your style as well. Galleries and quieter spaces require visual "quiet" as well, with uniform frames and neutral mat boards that keep the focus on the artwork. Ornate frames can work in non-traditional spaces, such as salons and coffee shops, but keep the frames' color consistent or complementary.
Photo Exhibit Ideas
If your installation is in a gallery, chances are the gallery manager will hang your art (though you will still have to submit your work expertly framed and ready for display). When exhibiting elsewhere, such as an art fair or the local library, you will most likely be tasked with arranging your photographs yourself. Here are some photo exhibit ideas to help you make the most of your work.
Uniform Frames. While mismatched frames can work for home gallery walls, it's not the best choice for photo exhibits. It's better to keep the frames' style, size, and color simple and uniform with neutral mat boards. The idea is to keep the focus on the artwork. For a professional presentation, shopPOPdisplays has a collection of aluminum snap frames with non-glare poly overlay to protect your prints.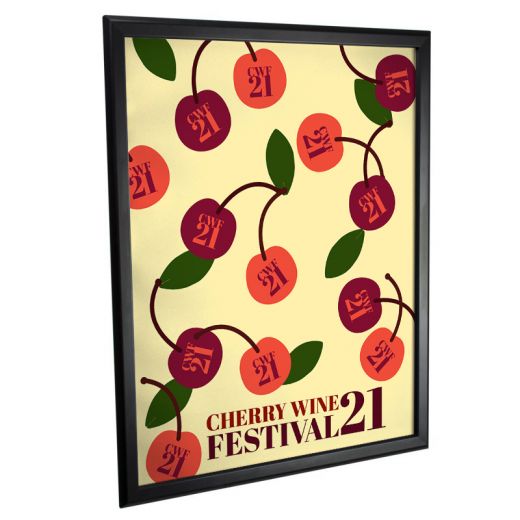 Using the same size frames is usually more economical as bulk pricing is usually available. You can even keep the frame size the same for different sized prints—just cut the mat opening to custom fit each image. Another idea: hang one larger print (i.e., in a poster frame) to draw attention to your work.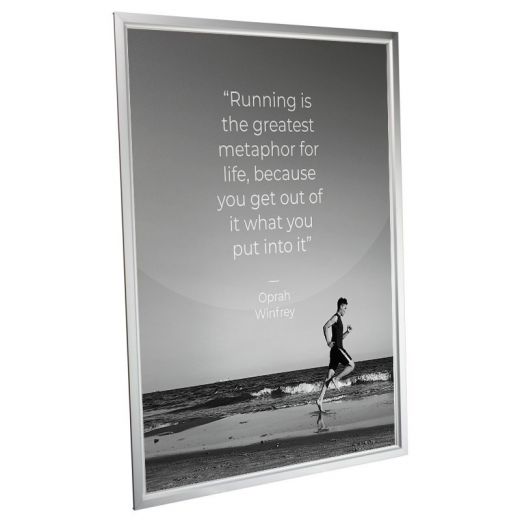 No Frames. Some customers prefer to frame artwork themselves so it's a good idea to have some unframed prints available for sale. An unframed print can be matted or not, but it should still be protected from UV rays so be sure to display out of direct sunlight. To hang on wall space, consider photo ledges or print hangers.
Acrylic Blocks and Easels. Also great for unframed work, blocks and easels are perfect for tabletop displays. Use acrylic blocks with slots to hold smaller matted prints and greeting/post cards upright and in view. A small block can also hold your business cards. Acrylic easels are available in different sizes to show your work can even be mounted on a wall. And just like a simple frame, acrylic allows your art to shine without distraction.
You can also print your photographs directly on a custom-printed acrylic block. Print on one or both sides and use to either market your work or sell to customers. The unique presentation allows light to shine through the image to create a glowing, multi-dimensional effect. ShopPOPdisplays offers made-to-order acrylic blocks in any size.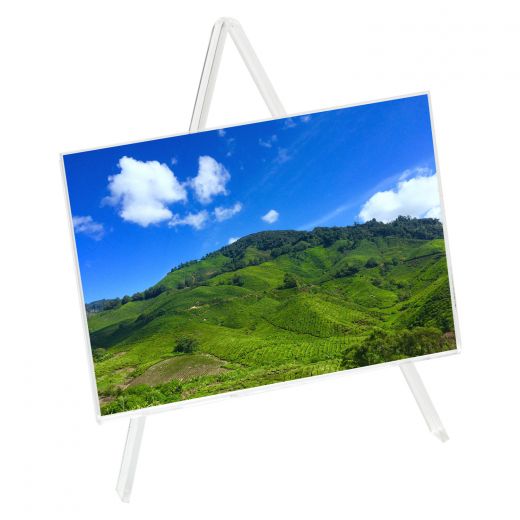 Wire Clips. For a more casual display or for less expensive prints, hang a wire (either on a wall or inside a larger frame) and use binder-style clips to hang your prints. You can place felt bumpers in the clips to prevent dents or creases in the artwork. This works well for grouping a series of smaller photographs in a similar color scheme to make a big impact.
Gridwall panels. These panels work well for art fairs or other temporary spaces. Once set up on a base, just connect the hooks and hang your work. White gridwalls will blend in with a booth's background and provide a non-distracting display for your art.
Bins. An inventory of unframed prints offers customers a chance to own your work at a lower price point. It also offers customers the flexibility to frame a photograph in a style they may prefer to complement their décor. Place unframed prints for sale in crates on a display table. Smaller postcard prints can be displayed on a greeting card rack. You can hang a bin on a gridwall system or place low-walled bins on a table for customers to flip through. Whatever you choose, protect each print by placing in a plastic sleeve.
Selecting the Right Display for Your Art
No matter where you display your art, we hope these photo exhibit ideas are sure to inspire creativity and help you have a successful show. For ideas in creating custom displays for your photo exhibit, please reach out to our experts at shopPOPdisplays.