The days of the bride's family paying for the entire wedding are over, with many couples now footing the bill for some or all of their big day. In fact, a recent survey by Brides found that on average, couples plan to pay for 56 percent of their own wedding. That means that setting—and sticking—to a budget for this once-in-a-lifetime event is more important than ever. One way to save big is to find decorative items that can serve multiple purposes at the ceremony and reception.
Luckily, we have a few options to choose from, with many coming in various sizes, shapes, and shades to match with any wedding's style, theme, or color palette. And don't forget, customization and personalization are also possible. So take a look at the top five displays that can pull double duty at your special event and help bring the vision for your wedding come to life.
These mirrors are a perfect addition to a couple's wedding décor. Not only do they come in a variety of shapes and sizes, but they are shatter resistant so there's never any worry about guests getting hurt if one should fall or get damaged. While they are primarily used underneath floral centerpieces to create depth, acrylic mirrors are good for so much more than that. We love the idea of featuring beautiful calligraphy on the mirrors to create an array of wedding signage throughout the event. Place a mirrored welcome sign at the entrance of the venue to greet guests, showcase your signature cocktails at the bar, display your menu, or turn them into your table numbers. The possibilities are endless!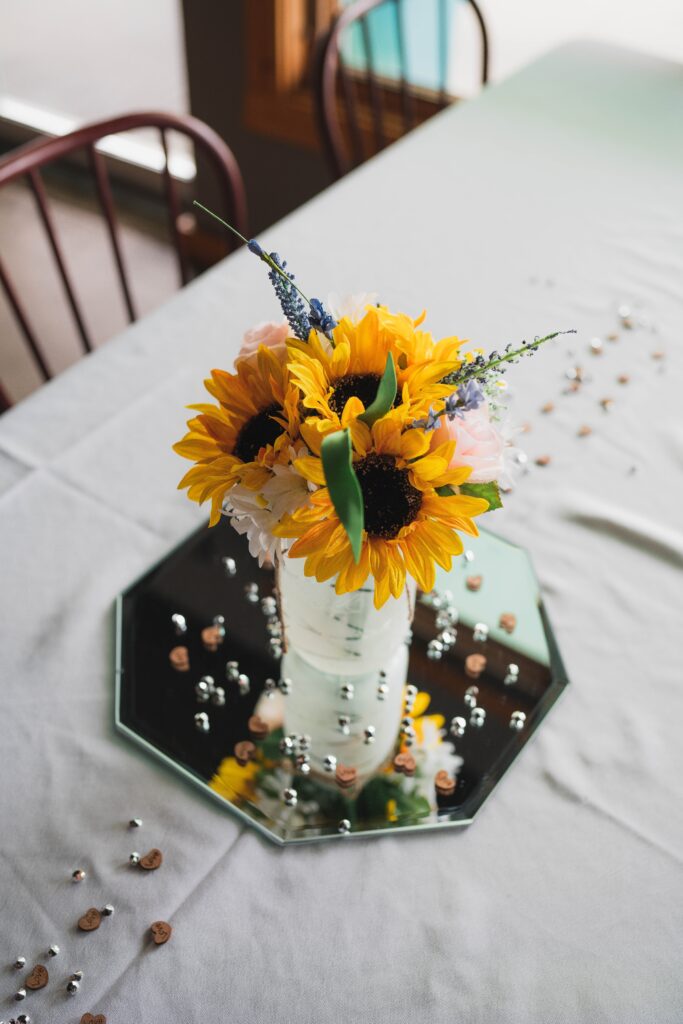 These handy boxes come in several styles so they can serve different needs at a wedding. Utilize them to show off centerpieces or act as risers throughout the event space. They are also the perfect place for wedding gift envelopes. Setting up a dessert bar? You can create a colorful array of sweet treats safely stored in these boxes so that family and friends can simply help themselves. In fact, a smaller size would make the perfect favor boxes so that guests can take their selections home with them as a favor.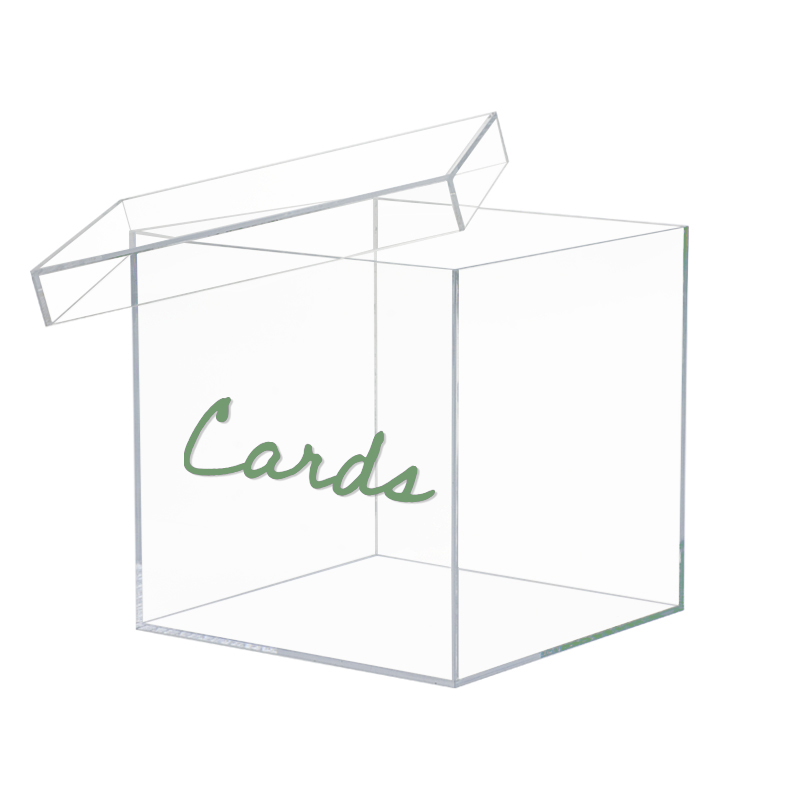 Another way to display wedding floral arrangements, pedestals come in various heights, shapes, colors, and economy display pedestals so they can easily match with any style or theme. Of course, they don't have to be limited to centerpieces. Wedding signage and your guest book can be placed on pedestals, as well as photos that you would like to showcase throughout your event. We love the idea of putting pictures that tell the story of your relationship around the venue for guests to enjoy. Or set a romantic atmosphere by placing LED candles on display pedestals throughout the space.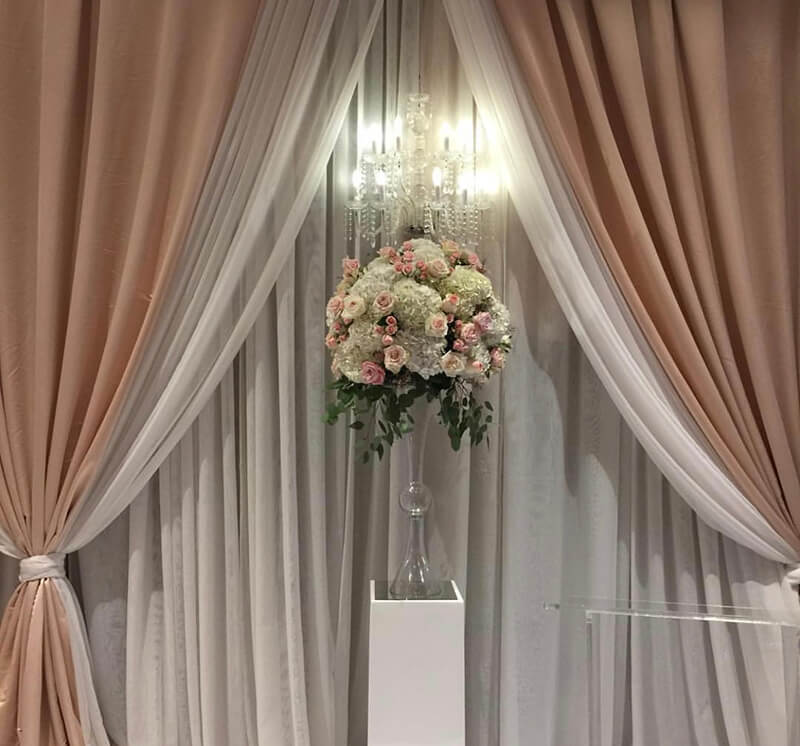 Cupcakes are still a popular option for weddings but the displays for them can do more than just hold these delicious desserts. Put succulents around a stand at each table for unique centerpieces. Place small favor boxes that guests can grab on the way out. Set up some small votive candle holders that will set off a soft glow around the room. Featuring an ice cream bar at your reception? Show off an array of sprinkles for everyone to enjoy! And for a healthier option, you can have a cupcake stand or display with sliced fresh fruit delivered to each table to serve along with the cake.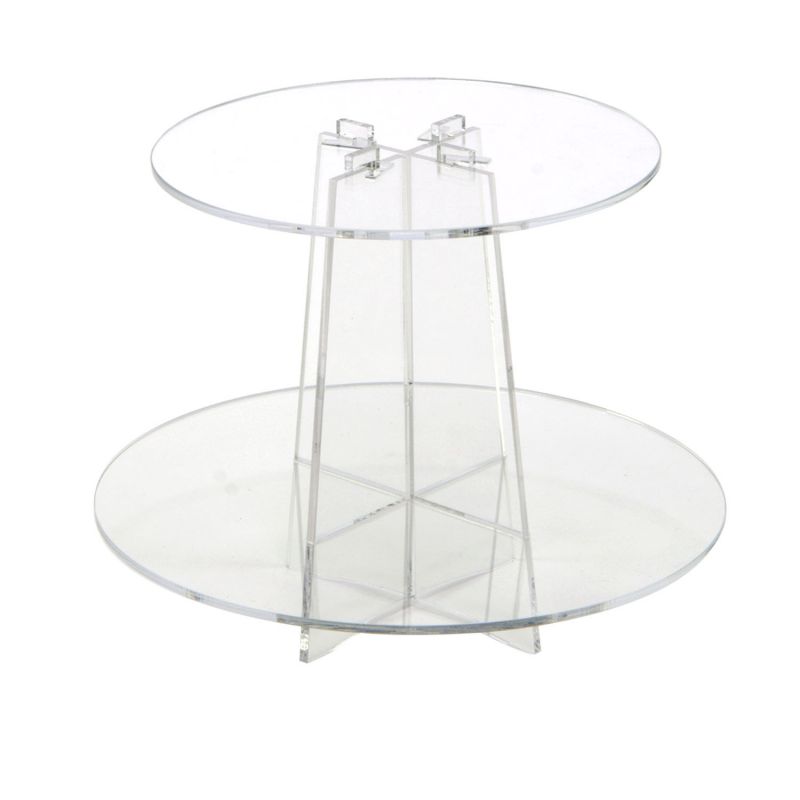 Perfect for an outdoor wedding, these baskets can be used for purely decorative means when filled with flowers and spaced throughput the venue. However, both floor standing basket displays and counter top basket displays can also come in handy for holding items the couple wants guests to have access to for the event, such as flip flops, sunscreen and sunglasses in the warmer months, and blankets, wraps and hand warmers for when the weather turns cold.