As we all spent more time at home the last few years, 20 million people took up gardening as a hobby in 2020. So it's not surprising that greenhouse sales rose steadily over the past two years and are expected to grow at a rate of 6 percent between now and 2027. To retain all your customers—while also attracting new ones—you need to think carefully about how you set up your greenhouse.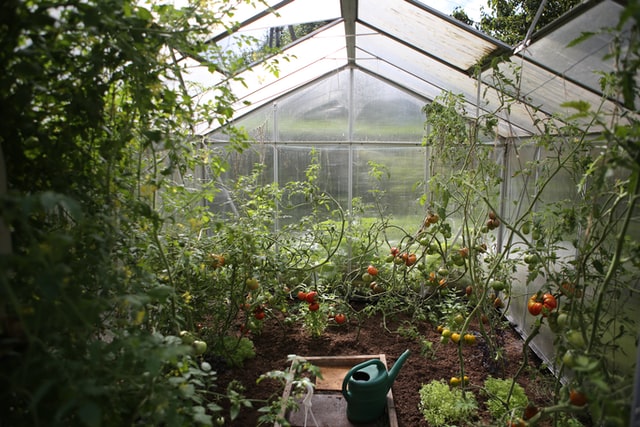 Spacing Challenges
Greenhouses can be a challenge. Not only is there typically a large amount of inventory of diverse types, which can make organization difficult for the owner and shopping harder for the customer, but there is also the need to have enough space to water flowers, plants, shrubs, etc. These factors means that your greenhouse display should be planned and laid out to optimize the space for customers and sales, as well as make it easier for employees to locate what they need and carry out daily tasks.
How to Maximize Space
Divide and conquer – Sketch out greenhouse sections. One of the most efficient ways to keep everything organized—and easy to find—is separating your greenhouse into zones, creating smaller greenhouses that will be easy for customers and employees to maneuver. Sections can include perennials, annuals, vegetable plants, gardening tools, decorative items, just to name a few.
Avail of adjustable shelves – Shelves are an ideal way to highlight merchandise while keeping the floor clear for safe access around the greenhouse. You can choose freestanding shelves for your greenhouse displays, such as the folding four-shelf display, which is simple to set up and also conveniently folds away if not needed. The shelf heights are adjustable and even better: It comes in four finishes! In addition, the five-shelf rolling wire display will enable a greenhouse display to show off plants, flowers, and other items, with wheels that allow you to move it freely – and frequently – around the greenhouse.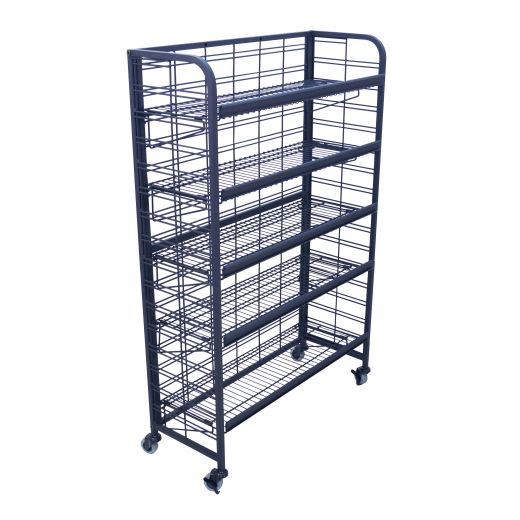 Set up slatwall – Slatwall displays are both sturdy and space-saving. The H-shaped slatwall merchandiser is available in small and large, while the double sided slatwall merchandiser is mobile. You can then complete your greenhouse display with a selection of acrylic trays, cubes, and open front bins perfect for holding seed packets.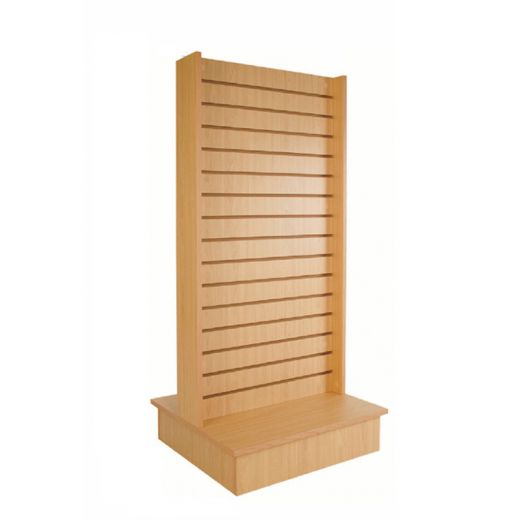 Add artistic flair with acrylic display risers – Risers can put a spotlight on featured products (such as in-season greenhouse displays and sale items) while also adding a burst of color to the location. This cylinder riser can hold small individual plants, while you can create a beautiful display with a set of three clear round acrylic risers or mix it up with the square option or the Z riser. And add some color to your space with risers in hues including fluorescent pink and fluorescent green, as well as accent colors of blue, yellow and orange. If you have a certain color or aesthetic in mind, consider customizing acrylic risers with a unique color, logo, or both!
Wow with wood crates – Clear floor space—and give your greenhouse display a rustic vibe—with wood crates. The nested pine crates can be set up on the floor, on counters or even mounted to the wall—and they come in 17 different stains or a natural finish from which to choose or mix and match for a cohesive yet artistic feel.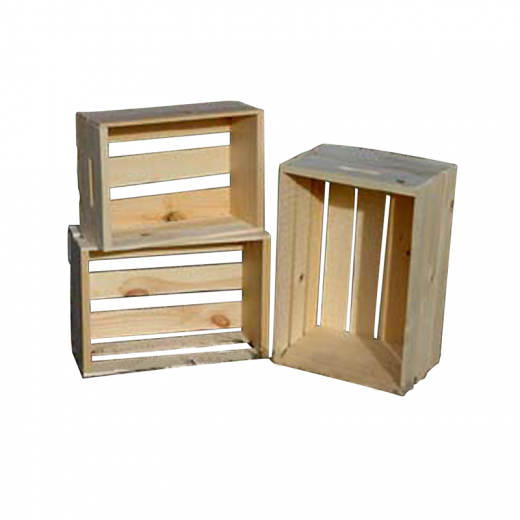 Utilize clear boxes – A selection of clear plastic boxes will keep everything dry and stored safely, yet still visible and easy to located—not to mention they can also prevent clutter on surfaces.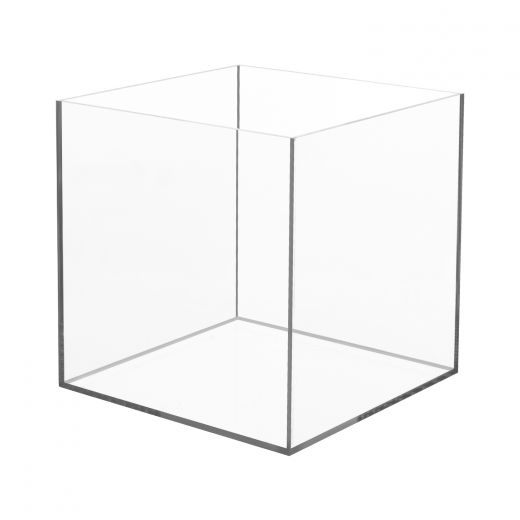 Hang ten – or any number of items – You can hang more than just plants. Small tools, watering cans and dry herbs are just a few of the items that can be suspended to free up space. You can mount hooks from the ceiling, as well as use these hooks with your slatwall displays.
Showcase through signage – Sign holders can help customers locate items and prices throughout the greenhouse—and are simple to keep updated. Large floor signs also help people navigate their way around the greenhouse.