How Plexiglass Table Dividers Protect Employees & Customers
With the holiday season in full swing, stores are busier and more crowded than ever. While more people are out shopping in stores this year compared to 2020, the pandemic remains an ongoing challenge as new variants arise leaving already struggling retailers to hire seasonal employees willing to work in congested public settings. According to the New York Times, "The emergence of the new variant was the latest hurdle for retailers who have been anticipating a holiday shopping season that is sure to be much more physically present than 2020, but not as carefree as it was prepandemic." With the masses craving the traditional holiday shopping experience with a new set of safety concerns, it leaves retailers everywhere to elevate their store plans to allay concerns and increase consumer shopping comfort by implementing some essential plexiglass display must-haves!
Who knew that Pennsylvania restaurant owner and germaphobe, Johnny Garneau's sneeze guard invention (patented on March 10, 1959), would become a mandatory staple in salad bar and buffet stations across the country – and practically everywhere else with the onset of the pandemic. Ideal for the checkout line, plexiglass retail sneeze guards provide a clear choice and another method – in addition to social distancing – of spatial safety. Made of durable acrylic, sneeze guards allow the customer and employee to see and communicate with ease and within proper social distancing. The checkout counter is one of the highest traffic areas in any store, so investing in sneeze guards for your location will put customers at ease upon arrival.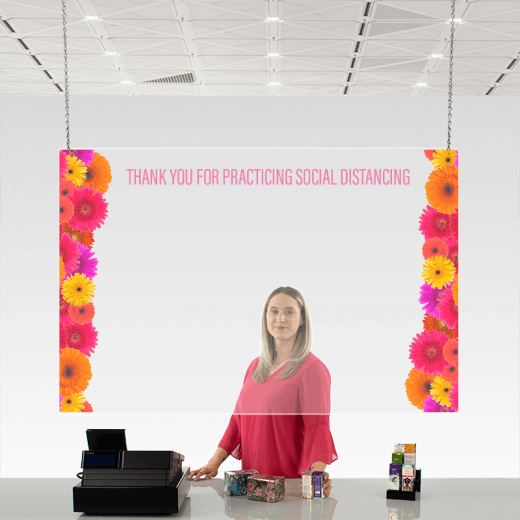 Whether you are choosing to separate your store aisles or every free-standing display, retail barriers such as floor standing dividers are a great option to make your consumers feel comfortable as they shop without having to sacrifice the aesthetics of visual displays. Plexiglass retail barriers come in all shapes and sizes and can fit on as many fixtures as you wish. This allows your customers to feel protected in every section of your store without having to worry about other people reaching over them or getting too close to their personal space. Flexible in design, multiple barriers can be lined up to protect larger spaces and can help evenly disperse shoppers and manage crowds.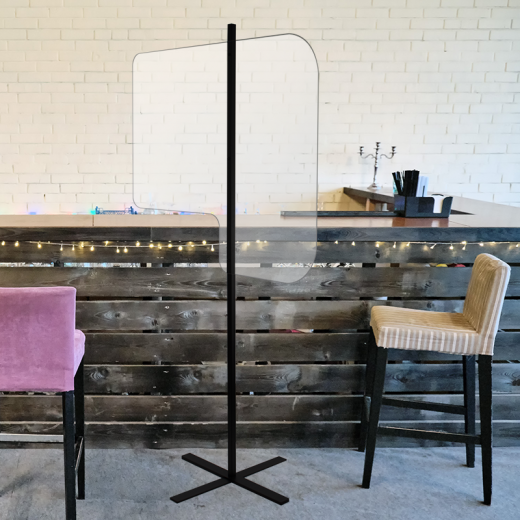 For stores, restaurants, and shops that offer restroom access to the public, it is a no-brainer to ensure your facilities provide space and protection. While public restrooms are always a common concern to those utilizing them, they are also a necessary evil when out and about and shopping in the holiday spirit. Placing plexiglass facilities barriers between sinks and urinals will help your consumer to not feel like other people's germs are invading their personal space. Once word gets out that your restroom has these amenities, people will feel safer to come out and take their time browsing and purchasing in your shop.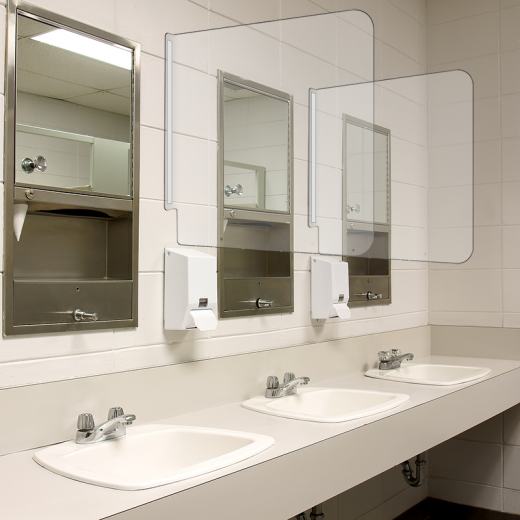 If you are a retail store that lays out merchandise on tables and lower shelving, it will work to your benefit to implement plexiglass table dividers on these visual displays. Oftentimes, clothing vendors like to create a space on tabletops with folded garments and apparel that commonly get swarmed by consumers in the hot pursuit of gifts for their loved ones and friends this time of year. When these tempting holiday table displays are pieced together, they are made for customers to interact, grab, and sell out, however with the present health concerns on everyone's radar, plexiglass dividers created for smaller spaces offer peace of mind and comfort while shopping. This may ultimately mean more in-store purchases and less defaulting to online shopping. A win-win for your brick-and-mortar location.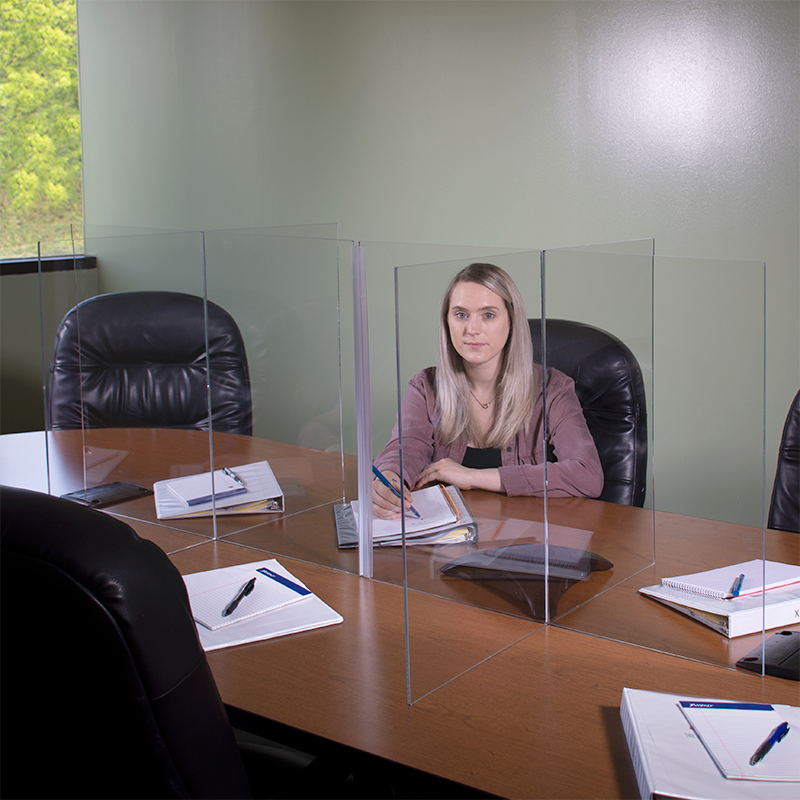 No matter the industry you find yourself in this holiday season – food service, retail, hospitality – shopPOPdisplays is here to help you promote safety protocols to safeguard your customers and business space with non-intrusive clear plexiglass dividers to make your staff and consumers feel confident during the most magical time of the year.