From limited-edition toys, coins, and art to sports keepsakes, trading cards, and movie memorabilia, people love to collect rare items that not only pique their interest but that they believe might be worth big money someday. Hardcore collectors spend hours searching the Internet, shopping flea markets, and visiting estate sales to put together their perfect collection, so protecting their investment is key. That's where collectible displays come in, ensuring that your items stay in pristine condition so you can enjoy them for years to come.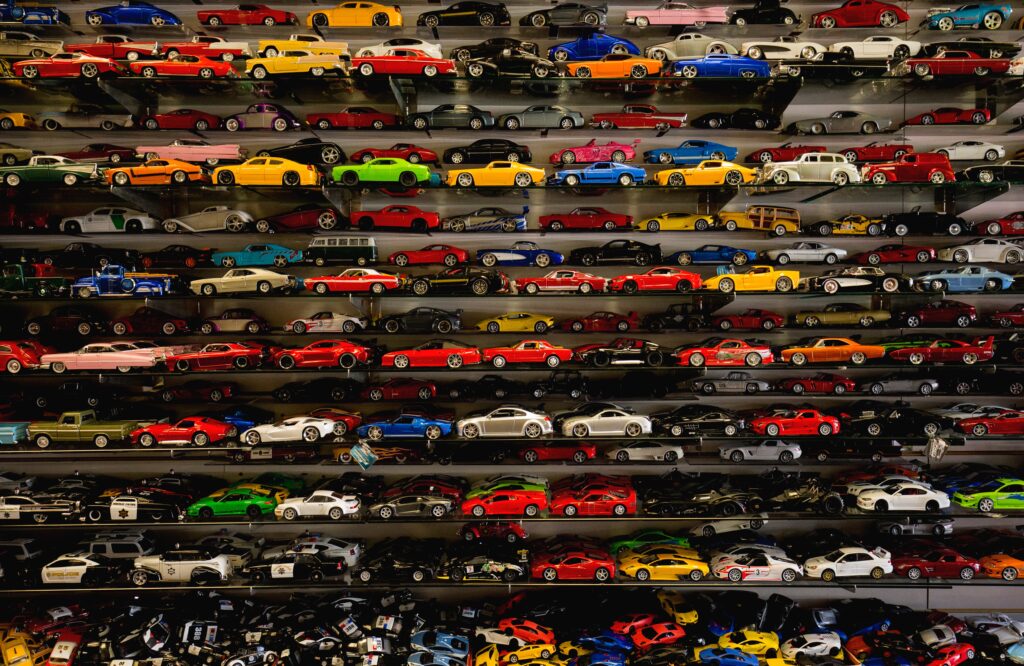 The Growth of the Collectibles Market
There's no denying that the collectibles market is booming, with it projected to reach over $1 trillion by 2032. "The industry's growth prospects will be boosted by an increase in the disposable income of the customer which has encouraged them to spend more money on Collectibles items," says researcher Chandradeep Singh.
As for the fastest-growing segments of the collectibles market, the global sports memorabilia market is expected to reach $227.2 billion by 2032, up from $26.1 billion in 2021, while the Sports Trading Cards market was estimated at $12,927.3 million in 2021 and is forecast to reach a market value of $49,373.2 million by 2032. And the Toy collectibles Market was estimated at $12.5 Billion in 2021 and is forecast to reach a market value of $35.3 Billion by 2032.
Elements that Can Damage Your Collectibles
With so much time and money spent on creating your collection, you want to protect all your items from the elements that can potentially damage them, including: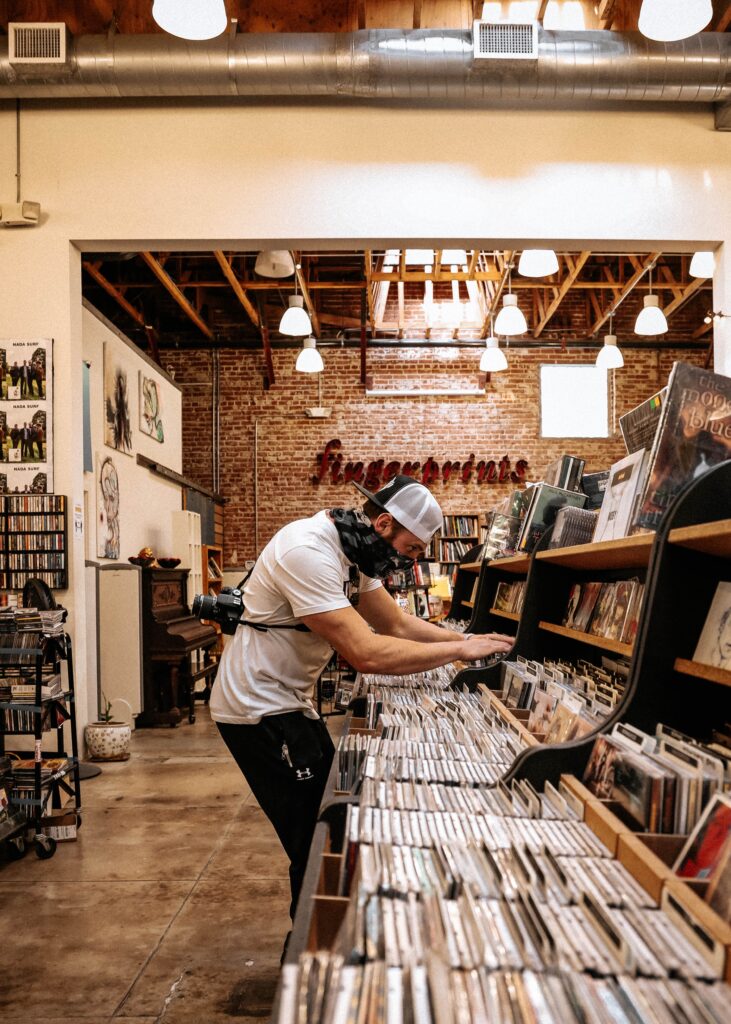 Temperature

A room that is either too hot or too cold can impact your collectibles. Extreme heat can cause wood, plastic, and paper items to dry and warp, while freezing temperatures can lead to some items expanding and cracking.
Humidity
Is there anything worse than mold? Humidity can lead to mold growth, leading to the decay and destruction of your treasured possessions.
Sunlight
You might not notice the damage direct sunlight has on your collectibles until it's too late. Some of the ways it can harm your items include drying, fading, discoloration, and warping.
Fingerprints
The natural oils on your fingers can damage your collectibles—not to mention that you might also accidentally drop fragile items.
Fluorescent Lights
These types of bulbs give off a great deal of UV light, which is damaging to an array of items, including paper, photographs, leather, fabrics, and more.
How to Protect Your Collectibles
Once an item is damaged, its monetary value falls dramatically. So, it's imperative that you find the correct collectible displays for your items. Here, a few ideas: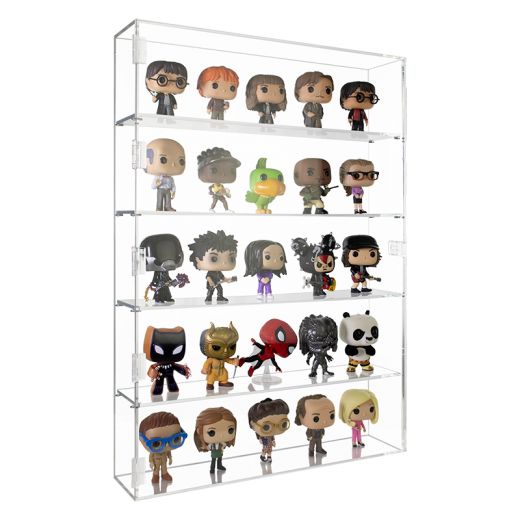 Poster Covers
Keep movie posters and large artwork in the wall mounted acrylic shadow box for framed canvas, matted print, 3d art, which is made of quality clear shatter-resistant acrylic glass and can be hung in either portrait or landscape orientation. shopPOP also has other collectible display options such as the 24 x 36 wall mounted side loading acrylic poster frame with bracket, as well as the 22″ x 28″ floating acrylic wall frame with metal standoffs.
Display Cases
Keep hands off your collectibles with display cases. The acrylic display case with black wall-mount shelf comes in multiple sizes and can spotlight some of the favorite items in your collection. Want to really make a treasured item stand out? Check out the white laminate pedestal display case with acrylic cover, which also comes in different sizes.
We also have display cases that can protect anything from sports jerseys, footballs, and basketballs to hats, baseballs, and bats. And if you're looking for an extra layer of protection, shopPOPdisplays offers locked display cases in different sizes and configurations, like this acrylic locking 5 shelf front opening wall mount display case and the acrylic locking slanted front display case w/ 2 flat shelves.
Floor Standing Cases
If you have a particularly large collection, you'll want more space for everything. The 3′ wide wooden lighted floor standing display case with sliding doors and mirrored back is durable and boasts built-in lighting to accentuate the items positioned on three adjustable shelves. For tighter spaces, shopPOPdisplays has the hex shaped showcase display tower with lighting and shelves and the square showcase display tower with lighting and shelves. Both has built-in LED lights and comes in multiple finishes.
Whether a professional collector or part-time hobbyist, collectible displays protect your investment and prized keepsakes. Choose from a wide selection of stock and customizable collectible displays from shopPOPdisplays. Contact our team with any questions or for more information on which collectibles display is best for your home or business collections.