With COVID-19 restrictions behind us and travel booming, Uber and Lyft rides have risen back to 2019 levels. In fact, monthly active users on Uber's apps surged 14 percent and revenue from the rideshare segment rose 73 percent in the third quarter.
Yet even as travelers return to rideshares' convenience, many expect safety precautions to be kept in place—not just to prevent the spread of Covid (and other airborne illnesses), but also for their own privacy. And of course, rideshare companies are also concerned with the well-being of their drivers. The result: Rideshare services continue to use the car sneeze guards and driver partitions that were put up during the pandemic.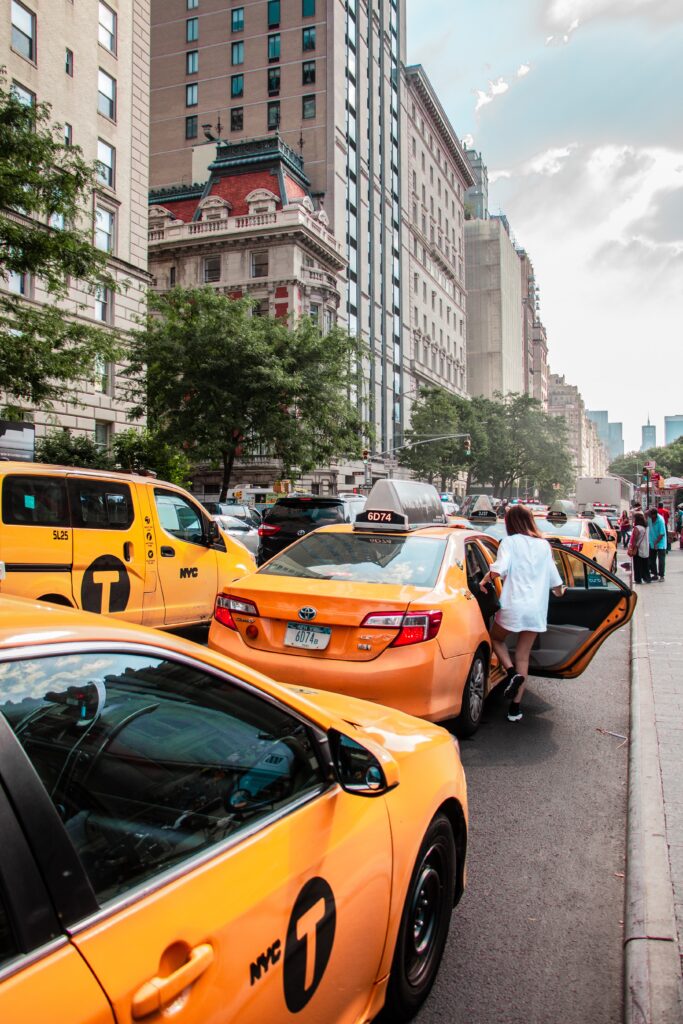 The History of the Taxi Partition
Taxi partitions were introduced in the 1960s in an effort to keep taxi drivers safe from violence and robbery, per The New York Times. They became mandated in New York City in 1994 after 42 cab drivers were murdered the year before, according to The New York Post. Despite the increase in cab-related crime, some drivers opposed the move, complaining that it would cause a decrease in tips and concerns about air conditioning reaching passengers. Still, the mandate remained.
With the rise of Uber and Lyft, however, the city's Taxi & Limousine Commission gave cabs permission to remove the partition in 2016 so that they could compete with the more friendly nature of rideshare. "When there's no partition, a driver can have a conversation with the passenger," TLC board member Nora Marino told the Post at the time.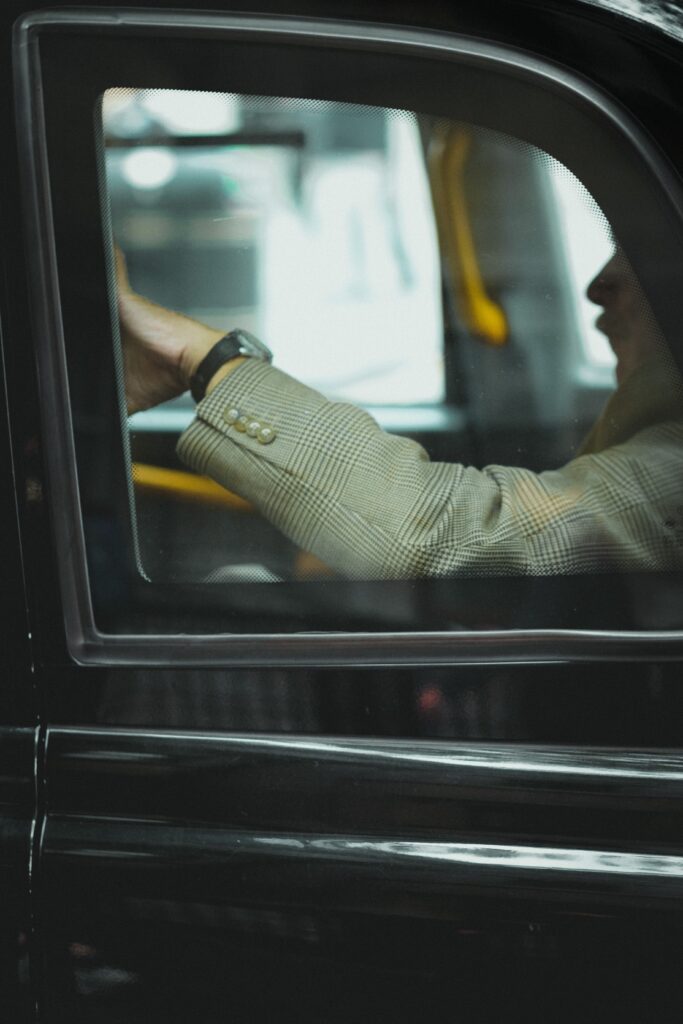 Sneeze Guards and COVID
Four years later, COVID hit—and maintaining our personal space became crucial. shopPOPdisplays saw a dramatic rise in the sale of its selection of sneeze guards, partitions, and retail barriers over the last two years. Schools and offices installed partitions and sneeze guards to not only keep everyone six feet apart and socially distanced but also offer protection against the germs that can spread when a person is coughing and sneezing. So it was not surprising that in the United States, all active Uber vehicles "have mandatory partitions installed in the car between the front and back seats to help protect passengers and drivers," while Lyft provided all of its drivers with partition shields during the pandemic.
With 68 percent of the US population now fully vaccinated against COVID-19, the partitions are coming down in schools and offices around the country. But for passengers and drivers sharing a vehicle, there might not be a rush to take these tangible safety measures down so soon.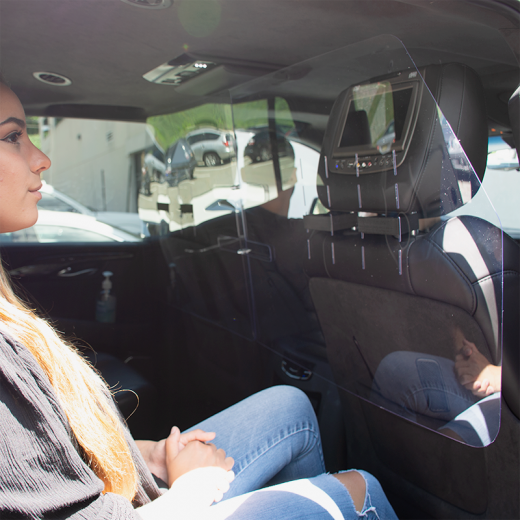 Benefits of Sneeze Guards in Rideshare Vehicles
Health
When it comes to the spread of COVID-19 (or even the common cold, flu, or stomach virus), the driver is most at risk of being exposed to germs. If a passenger coughs or sneezes, those airborne particles will travel toward the front of the car. A driver partition or car sneeze guard can help protect a driver from being infected.
Passenger Safety
Getting in a car with someone you have never met can be nerve-wracking at times. While passengers want to take their own safety measures, including confirming the car and driver before they get in and sharing their ride details with a friend or family member, a driver partition can also add a layer of security, maintaining a distance between the driver and passenger.
Privacy
Passengers often use their time in a rideshare or cab to make phone calls or send texts and emails. A driver partition offers some privacy during this time. It can also help keep the noise down that might distract the driver from the road.
Marketing Opportunities
While health and safety come first, of course, a driver partition between driver and passenger also opens the chance to sell ad space on the area. The passenger will be looking directly at the driver partition during the ride.
Easy Installation and Removal
Drivers don't need to spend a lot of money or make substantial changes to their car's interior when installing (or removing) a car sneeze guard or driver partition. The process is simple and cost-effective in the short- and long-term.
Regardless of location, creating a comfortable space between business owner and client, in this case driver and passenger via driver partitions or car sneeze guards is a sound investment in health, safety, and business reputation. Whether implementing a temporary sneeze guard or permanent driver partition the safety and respect of everyone is of utmost importance. Interested in more information or have questions? Contact the shopPOPdisplays team.