It's no secret that casinos are big business. In fact, the global gambling market is expected to hit $458.93 billion in 2022, and is predicted to reach $458.93 billion in 2026 at a CAGR of 18.4 percent.
"The growth has been pretty broad," David Forman, American Gaming Association Vice President of Research told The Nevada Independent. "There are new markets that have gone from zero to where they are now and there are existing markets that just keep growing. I think it's a healthy expansion of the overall market."
With more than 400 casinos in the United States, casino operators want to make sure that their location is one that guests return to gamble, take in a show, shop, and more. And casino signage can play a pivotal role in securing repeat visitors. Here's the lowdown on how casino signage can make your location stand out.
Directional Signage
"What happens in Vegas stays in Vegas" doesn't apply to casino signage since varying types of casinos and betting outlets cross state lines. However, the average Nevada casino is more than 30,000 square feet, so providing guests with signs that can guide them in the right direction is imperative. If they're frustrated by not being able to find their way, then chances are they will not want to return to the location in the future. ShopPOPdisplays offers window sign holders that can attach via suction cups onto different surfaces, making them easy to move around, as well as space-saving wall mounted options. Both styles are crafted of durable acrylic, allowing you to get as creative as possible with your casino signage. Use casino signage to direct people to restrooms, gaming areas, hotel rooms, food courts, and more.

Banners and Flags
There are plenty of other things to do at casinos than just gamble. From comedy shows and concerts to exhibits and shopping, banners and flags are the perfect way to showcase any special events or sales within the casino. Banners and flags come in a variety of sizes, color options, and can be customized to fit whatever your need may be.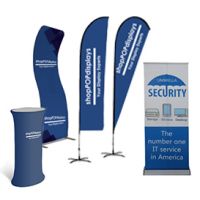 Hotel Check-In
The check-in area of a casino hotel is a great place to include any must-see information for visitors. Countertop signs like our top loading double sided premium break-resistant sign holder and slant back acrylic sign holder. You can also include both signs and brochures with this combo holder. For a variety of brochures, there's the 8 pocket wood brochure holder with acrylic holder in medium oak and mahogany, as well as a 16 pocket wood brochure holder in medium oak, mahogany, and light oak.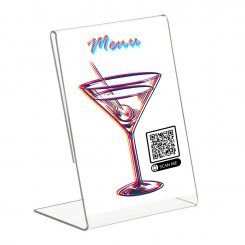 Gaming Floors
There's so much happening on a gaming floor, you really need your casino signage to stand out. ShopPOPdisplays' selection of LED signs can make everything from directions, instructions, and safety information to special events catch every customer or visitor's eye.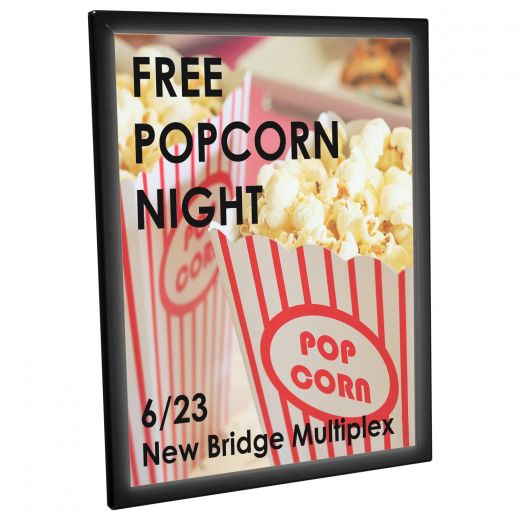 Bar and Food Areas
Showcase drink specials and any food offerings with our acrylic floor standing 8.5″ x 11″ sign holder with standoffs, which can sit right outside the bar area. We also have the chrome metal display stand with two tiers, the acrylic poster stand, and the black and chrome metal display stand with two tiers for multi casino signage in one convenience.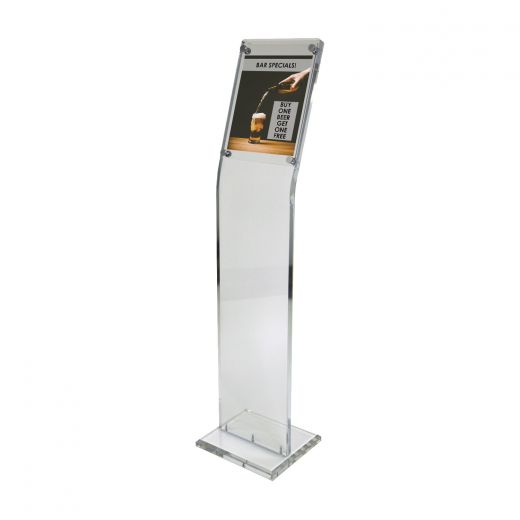 When it comes to running a successful casino, choosing the right casino signage can be a crucial component in its overall success After browsing through our selection of stock casino signage, don't hesitate to contact us with any questions, or to find out how to customize your selections.