Polar Express and model railroading aficionados, rejoice! For hobbyists and railroad enthusiasts everywhere, the holiday season is the perfect time to break out your model railroad collection and begin exchanging photos of your favorite models with fellow collectors. According to an article from hv.parent.com, "Model trains are such a great hobby. They come in all sizes. All price ranges. And over the years, trains make a great present that you can keep adding to. There are many ways to creatively set them up, too. As a hobby, model railroading can help your kids learn to plan, organize, set goals, follow directions, make decisions, and develop solutions to increasingly complex problems. Model railroading also gives them the opportunity to excel at something unique and fun without the pressures of school. Kids can relax, explore, and build self-confidence." Since this time of the year is the perfect way to introduce trains into the holiday season, inspire your friends and family alike and find the perfect way to elevate your model railroad collection display and get your loved ones involved! Below are a few clever ideas to get your awe-inspiring showcase on the right track.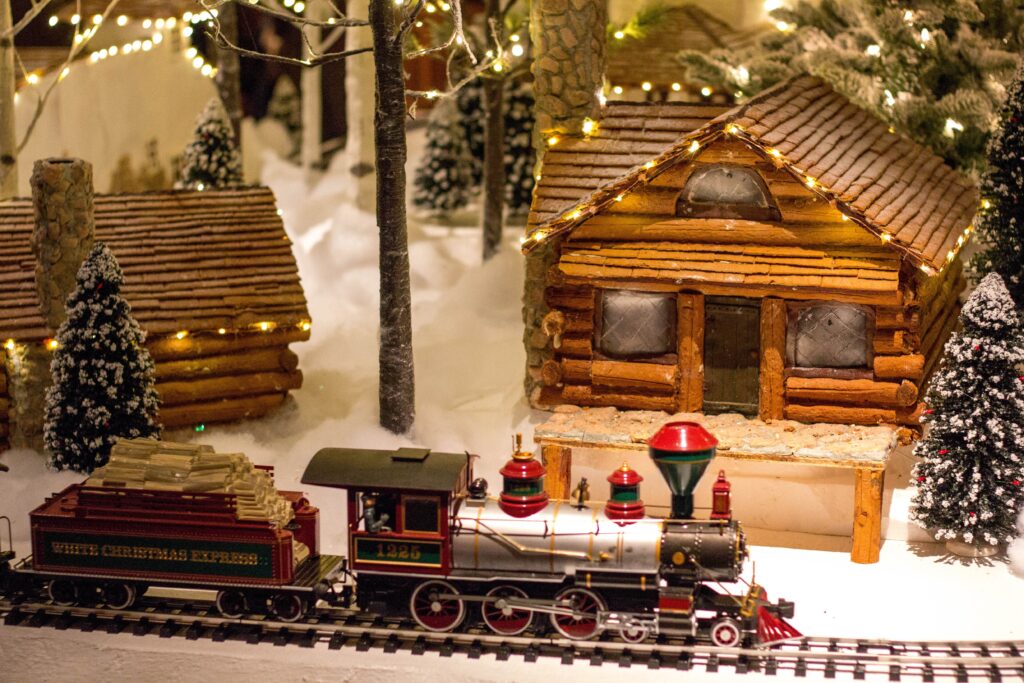 Building a Model Railroad Display Wall
If you are a model railroad/train collector, you probably know by now that one of the most essential rules to building model trains is having two important things at your disposal: space and time. Part of the novelty in building model railroads is that they are complex and come with many parts. If you begin to love this pastime, you may feel the walls around you begin to close in after only a few models have been built. Therefore, optimizing your space and dedicating one focal wall in your home, office, or workspace is an absolute must if you are tight on space and high on building! Picking one wall as a focal point and lining it with clear acrylic shelving will provide you with an optimal display area and will effortlessly blend into your pre-existing decor. This transparent shelving can span the width of an entire wall, so a good number of railroad models can be built and displayed!
Creating a Custom Case for Your Model Railroad
For some builders, it's not about quantity but rather quality when it comes to building model railroads. For instance, while some models may cost only a few hundred dollars, others may be in the multi-thousand-dollar range. For those builders/collectors who want to make larger investments with their models, it would be wise to have a custom acrylic case created that can protect your prized passion project. According to modelerscentral.com, "The miniature wonderland train is worth 12.12 million dollars." Depending on your affinity for model railroads, you can spend a pretty penny on them, which calls for proper safeguarding with a sturdy and secure display!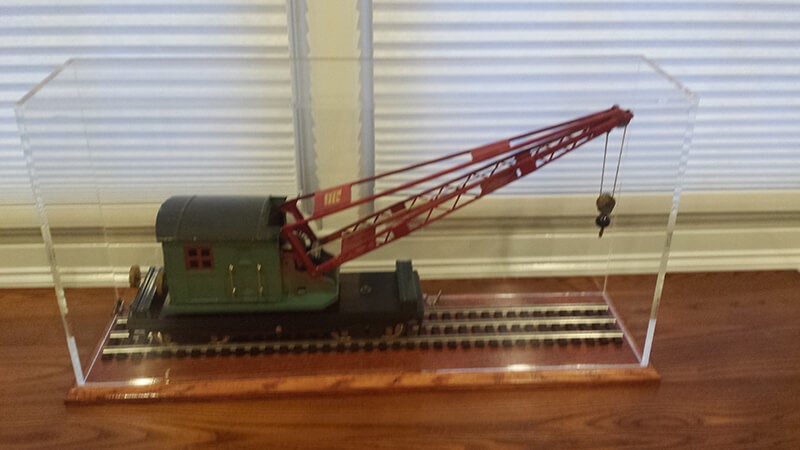 Image from Product Review – Scott C. from New Hampshire (5 Sided Clear Acrylic Box)
Creating a Model Railroad Display Table
Depending on the space size at home or in the office, consider more of a scene surrounding your model railroad collection. Some models often encapsulate settings and miniature worlds, which can be complemented with accessories. These types of models work better laid out as a tablescape as opposed to the confines of a shelf or case. A display table is best for these collector favorites. If you have space in any given area of the room in which you are displaying, invest in a clear acrylic display table to arrange and highlight your beautiful collector model train as it would absolutely enhance its presence and draw eyes.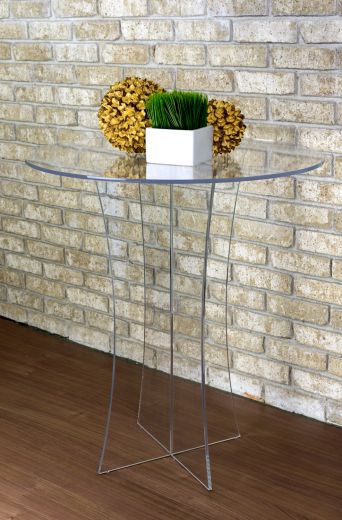 We hope to have provided you with some new tips and tricks for showcasing and sharing your model railroads! Here's to a happy holiday season of collecting and displaying!