For Aviation enthusiasts everywhere November is an exciting time of year —we celebrate U.S Aviation month far and wide. It's hard to believe that it has been only a little over one hundred years since the Wright brothers made history with their momentous flight in Kittyhawk, NC. According to Educationworld.com, "On December 17, 1903, less than 10 people showed up to watch Orville and Wilbur Wright make history. In fact, most papers (only 3 carried the story in the USA) refused to print the press release of the Wright Brothers' historic flight, believing it was not possible for a human to fly." Man were they wrong!
Today airplanes are the forerunners of our global age and are used commonly to travel to different countries, regions or for the delivering of goods. This novel mode of transportation is essential to our world, and if you are a plane enthusiast, we have some clever ideas for you to get your models from out of their boxes and into a proper display to join in this much anticipated celebration.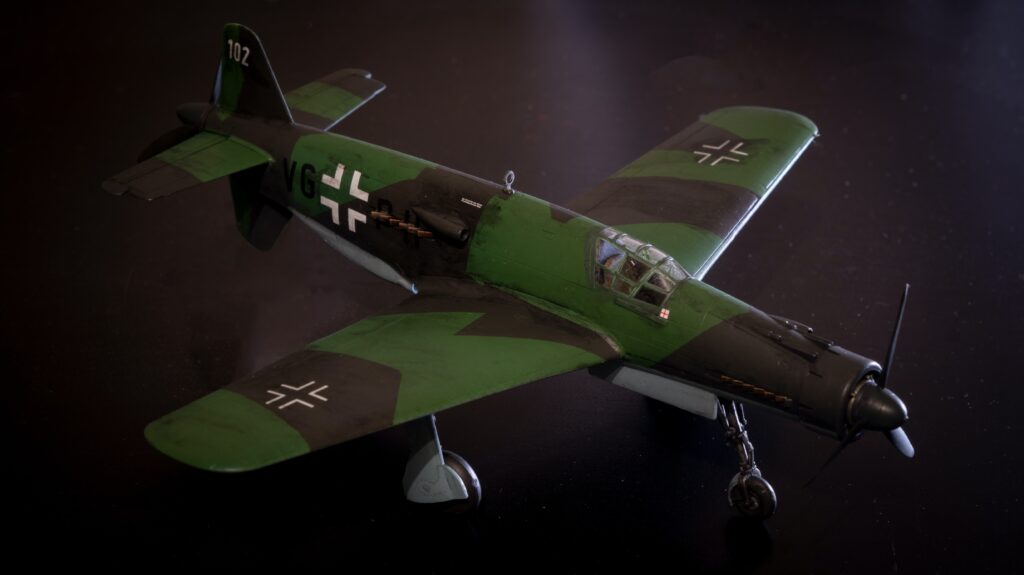 Build a Display Wall
The most ideal displays for model planes are those that scale or leave room to scale. Hence, building a display wall would be an ideal concept if you have several complete models and some still works in progress. If you have a collection of models, pick a specific wall in your space, and use it as a focal point in the room in which you are choosing to showcase them in and line the entire wall with shelves of either the same length or varying sizes. Stagger your models by heights and lengths. If have a particular model that is substantially larger than other models or if it happens to be one of your favorites, you may want to have it stand out on its own by elevating it on a pedestal positioned near the wall or against it.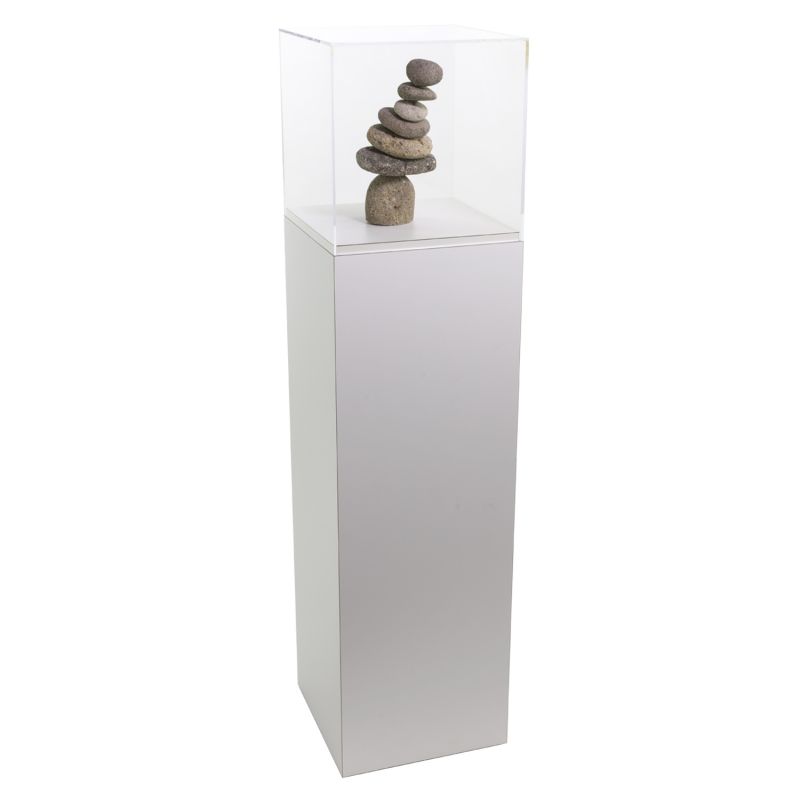 Single Shelf Display Cases
If your model collection happens to be more limited and selective by choice, you may consider picking a designated place in your home or office to hang single shelf display cases. These shelving units offer a sleek look to your home or workspace and can fit many small to medium size planes. They often are made with sliding doors, which makes it easy to switch out models over time. They are available in several types of finishes that make it easy to match decor or complement colors within the models that you wish to highlight. Depending on the size of your room, these shelves can be evenly placed adjacent to one another or lined up from floor to ceiling for an impressive looking showcase. According to the Chicago Tribune, "The most popular scales are 1:72, 1:48, and 1:32. Detail is extraordinary in some of these models — they can have tiny movable pieces, functioning propellers, or even cockpits where you can sit a pilot figurine."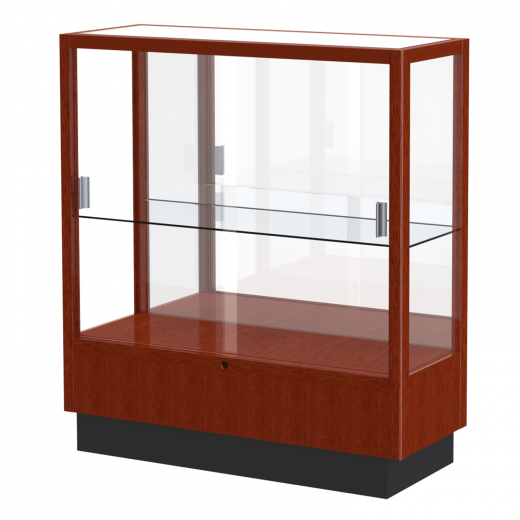 Hanging from Ceiling Grid Panels with Hooks
For aviation enthusiasts that are short on space, you may want to pick a room to hang your beloved models from the ceiling. If you have high enough ceilings, consider hanging your projects from the top of the room for an aerial view. A simple solution is to fasten white or black wire grid panels to your ceiling with matching brackets. Next, string your models with heavy duty wire or fishing line and tie directly on the grid or place on S-hooks to attach to the grid, leaving enough head space and distance between them to avoid any collision between them, or any tall visitor. Remember to be precise when measuring the distance between them – every model deserves a place of its own without overcrowding or cramping an area or focal point.
Displaying within a Custom Acrylic Box
For special airplane models that hold significant value it would be ideal to protect these pieces within their own individual cases. Storing and displaying these models within a clear custom made acrylic box is a great way to ensure they can be fitted to size and stand the test of time. These acrylic cases are perfect for any type of decor and can be easily shown off on top of shelving, tabletops, desks, and hutches through living quarters and workspaces alike!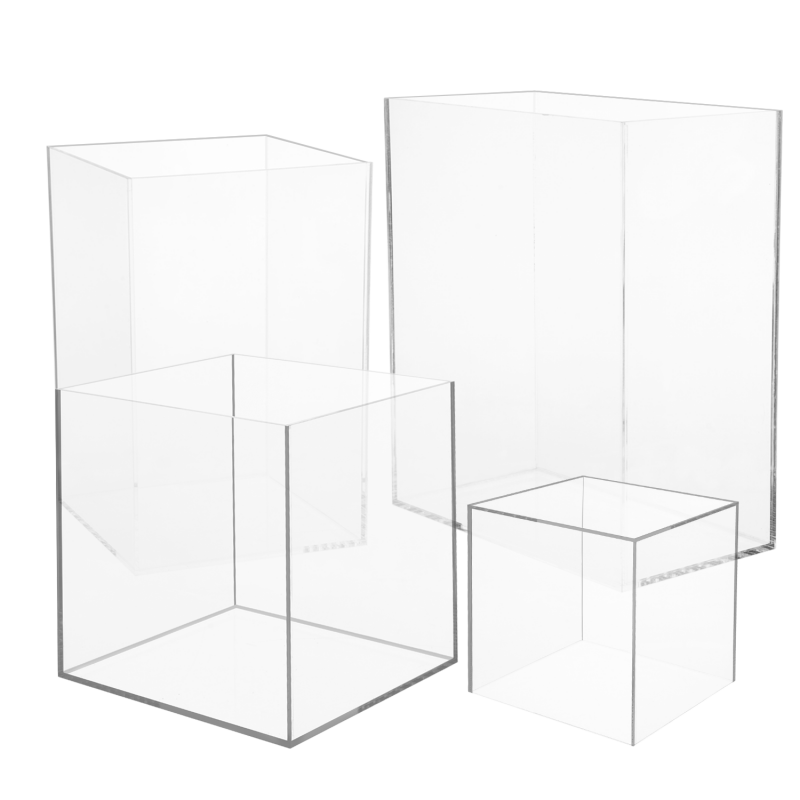 At shopPOPdisplays we are happy to serve the airplane modeling industry and enjoy coming up with new display ideas to support our community of hobby enthusiasts. We are wishing all our airplane model-building friends a Happy National Aviation month. Here's to happy flying and soaring to new heights!