It's that time of the year again — yes, retailers everywhere are preparing for the grand event of Black Friday, which this year falls on November 26. With holidays just up ahead, the excitement to shop is most definitely in the air and with that, store managers and visual planners will take to the drawing board to come up with out-of-the-box solutions to make their shops stand out amongst competitors during this fierce time in this spirited consumer climate. There is no time like the present to put a plan in action. Afterall, Black Friday starts earlier every year! Here, 6 tips to get sales rolling.
Plan Ahead By Marketing Well
As we gear up for Thanksgiving weekend, we know there is a lot of quick advertising that needs to be done for stores to compete against other similar promotions. The word needs to get out – fast. With the internet becoming saturated with spam emails, solicitations, and a massive number of targeted ads on social media, the virtual world can be extremely overwhelming for people to get their information. For locals and brand-loyalists, creating deliverables like posters and signage can be one of the best ways to announce a thrilling upcoming sale. Make your signage pop by putting it inside a glossy poster frame at the entrance of your shop. You can also effectively get the word out by putting a standing sign holder on the sidewalk outside your store, so that folks passing by can learn about upcoming sales events. Be sure to use bright, beautiful colors to easily capture their attention.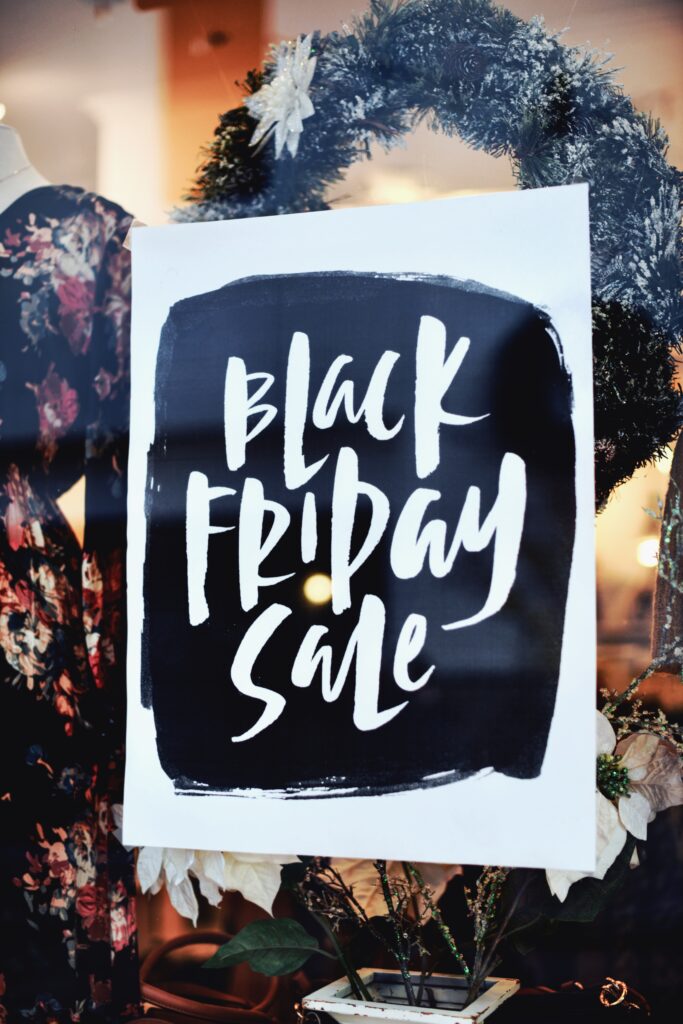 Schedule Your Best Associates
Another important variable to the success of your Black Friday sales is having a strong staff ready and willing to work that day. Consumers can be frantic and full of demands when it comes to holiday shopping, and it is important to have knowledgeable employees who are experts in specific departments that will have a strong handle of products, inventory, recommendations, and fast-paced conditions to close the sale. Having your best line of defense on the floor all day will keep your store's aesthetics intact, while also meeting the needs of customers. According to techradar.com, "Nine out of ten people who received 'excellent' service during Black Friday shopped with that retailer again, 37% more than those who received 'okay' service," says Jo Causon, CEO of the Institute of Customer Service, highlighting what's at stake for businesses.
Make Large Ticket Items Stand Out
With a large infiltration of foot traffic coming in and out of your shop, this would be the best time to make your store's large ticket items shine. Perhaps putting a luxury accessory in a well-lit display case or your finest espresso machine on an elevated pedestal to lure in impulse buys when people are in the holiday spirit and festive shopping mood. In fact, according to consumerdecisions.org, "Nearly 78% of people will be indulging in self-care- shopping for themselves. These consumers are typically buying food, clothing, liquor, shoes, books, and beauty products for themselves during the holiday season. Increasingly, consumers are also looking for the best deals on travel and experiences." The perfect time for retailers to show off high-ticket items in flashy ways!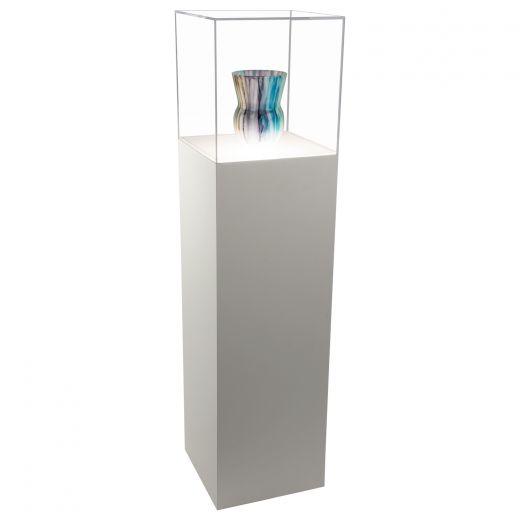 Keep Limited Stock Items Hidden to Tame Masses
Depending on your store's merchandise and your inventory, it could be a beneficial idea for you to keep hot commodities in unreachable places. This may help bring people into your store physically – and interact with your staff. Advertise in your display window that you have "xyz product" in-stock and direct the consumer to talk to a sales representative if wanting to purchase. Easily hang a sign with an acrylic window sign holder with suction cups on the store's front window, so people immediately know upon passing you are stocked with this popular product. Once the customer enters the store your team will have the ability to form a connection, offer the product, and easily upsell add-on items. In addition to this, you will be able to safeguard against theft and create order during such a chaotic occasion.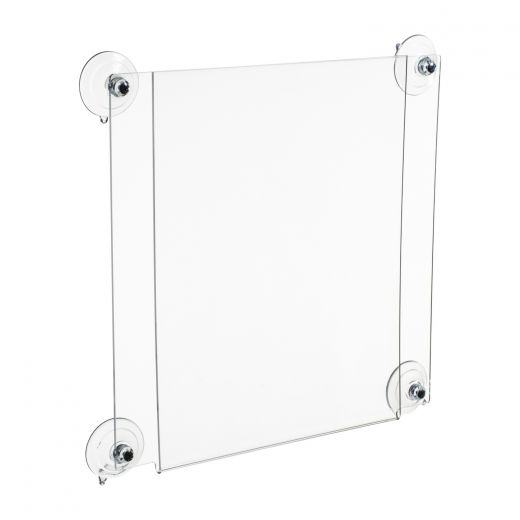 Streamline Your Checkout Process with Backup
While having the best team possible in place for the big day, holidays do happen and so do unplanned circumstances. Since this is such a busy time of the year for everyone, be sure to have many backup plans in place. Having on-call employees is a necessity on momentous sales days like Black Friday. Be sure to make your store as shoppable as possible by placing as much inventory in reachable, but also transparent fixtures such as acrylic dump bins. Have employees standing near every station to ensure products are protected and customer needs are being met.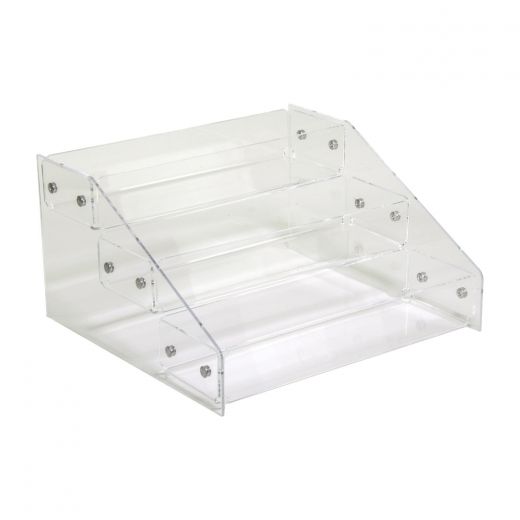 Send Top Quality Social Media Posts and Email Campaigns Out Leading Up to the Big Event!
Finally, make a digital connection with your customers. It is a highly fast-paced virtual world, but your brand's presence must be known. As important as it is to have in-store signage, it's equally as important to create a space for your promotions on the internet, especially as we get ready for cyber-Monday – the Monday after Thanksgiving. Invest in the right branding, messaging, and email-marketing platform to better connect with consumers. Consider offering a special online deal that can only be used in-stores to drive in foot traffic far and wide!
We hope you have everything you need for your business to thrive and embrace the madness this Black Friday! Having the right staff, retail display fixtures, and marketing materials will put you at an easy advantage over the competition. Here's to a healthy, happy, and prosperous holiday season. Happy shopping!