Leverage your successes when managing multiple retail stores, but don't expect to copy them—every store is like running a unique business.
A lot of retailers assume that managing multiple retail stores, after opening a successful flagship outlet, is a straightforward matter of replicating the process in a new location. While you may have gained some basic knowledge from your flagship location about what works and doesn't work with customers, there are always going to be a whole lot of important details that will be vastly different.
The following are some practical tips you can keep in mind when managing multiple retail stores to ensure you are on the path to success:
Follow a checklist when opening new outlets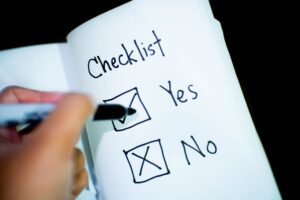 Different states have different laws, tax regulations, zoning issues and competitors, and the following are important considerations to make when managing multiple retail stores:
Finances
Make a practical determination about the best way to fund expansion and how this could impact your existing operations. Obviously, tapping into your current cash flow to finance multiple outlets will have more impact than taking a loan, or attracting outside investment.
Market Research
For retail businesses, the most important factor determining success is the market for your products. You should undertake a thorough market research for your store's concept to assess the viability, by scouting the competition and collecting the demographic information on the people living there. These steps will provide you the insights you need to plan your new store's product mix, marketing and launch. Without it, you would be taking a shot in the dark.
Legal
As mentioned above, there may be a host of unfamiliar laws and regulations that will be new and have to be complied with when you set up and manage multiple retail stores in a different city, state or country. It will be important to either acquire professional legal or accountancy advice, or to educate yourself on the retail licensing and marketing regulations that apply to your specific business.
Staffing
A new location will start revealing its unique challenges after the launch, and so it is important to have an experienced manager in place who can identify problems early and take remedial action to correct those quickly. Ideally, the owner of the business is the best manager for a new retail store, unless the location requires someone who knows the area well. If local knowledge is required to operate successfully, then consider hiring a retail manager from within the new region to steer the outlet after launch.
Run your operations in the cloud
Managing multiple retail stores consumes a great deal of time and energy, but you can make sure to maximize your limited resources and efforts by adopting the latest and greatest cloud-based software and systems to replace your clunky, on-premises hardware. The retail business is data-driven, with important metrics like sell-through rate, sales per square foot, gross and net profit providing you the insight required to make crucial decisions required on a daily basis. Moving all of your data to the cloud is liberating and essentially allows you to run your retail operations from anywhere. You can check inventory, monitor sales, and view customer data from multiple devices and locations. Imagine how many headaches you could avoid being empowered to track how all of your stores are performing from the comfort of your home office! Data sharing and collaboration with other staff members is also greatly enhanced by operating in the cloud. Cloud-based solutions are securely built with multiple users in mind. Quite simply, your operations data is much safer in the cloud because it is not siloed inside any single device. In the event that a computer in one of your individual retail stores goes down, or goes missing, you will not lose your precious data.
Mentor your branch managers by example
The very best performing managers are those who rise up from the lower ranks, prove themselves worthy of responsibility, and learn the skills and competencies to be successful from a more experienced leader. You must keep your eyes open for these talents among your growing staff, and when you get one, adopt a flexible approach with them. Don't micromanage them, but rather, empower him or her to get on with achieving their personal ambitions— as long as they're complying with company standards and hitting their targets. It is your role to channel their initiative to hitting the sales targets that you set for them. Poorly coached branch managers will not only bring down an individual outlet, but also the overall performance of the area will drag. Share your knowledge and experience with your branch manager so she can run the location on her own, even without your presence. There is no substitute for having the right people in place and if you exude professionalism at all times, you can inspire them to achieve even more.
Make win/win partnerships with vendors
If you are going to continue to use the same suppliers as you grow, remember to negotiate discounts or favorable contract terms with your vendors. After all, you are growing their business too every time you open a new outlet. An example, if you are insuring multiple stores with the same company, ask for lower rates.
Send in secret shoppers
One of the very best practical ways to get objective insight into running and managing multiple retail stores is to use secret shoppers to scope out the customer service, in-store experience and consistency of operations, and then report back to you so you can evaluate what needs to be improved. Every retailer who manages multiple retail stores should do this at least once every quarter, and especially if sales start to slump.
Conclusion
Expanding your retail concept and managing multiple retail stores is extremely challenging, but half the battle is ensuring the right team and systems are in place. Hopefully, the practical tips above provide some valuable insights on how you can grow your business successfully.