Memorabilia. Keepsakes, souvenirs, tokens, etc., either associated directly with a famous person or someone important to you. Whether your collection holds high-value acquisitions or deeply personal mementos, displaying them safely, securely, beautifully is crucial. We're here to help.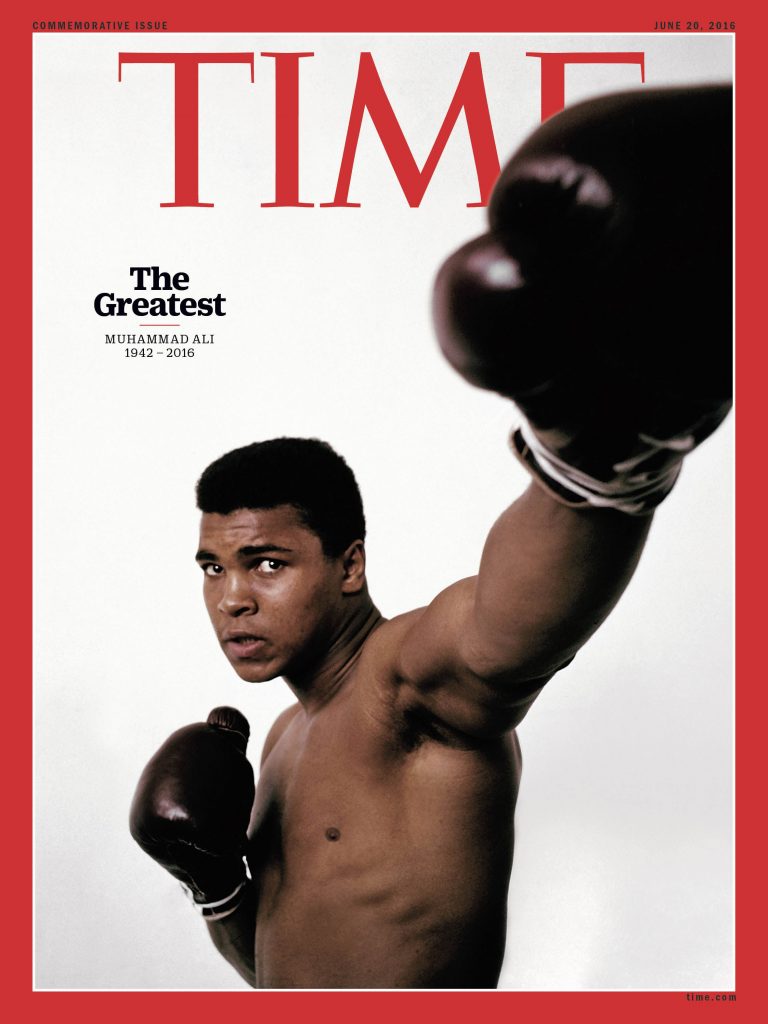 Memorializing the GOAT
Imagine being an aspiring boxer and lifelong fan of the GOAT (Greatest of All Time). Such were the circumstances of our master craftsman, Ed, who had the good fortune and honor to create a custom display case for the late Muhammad Ali's signed boxing glove.
We're better known than anyone else for making custom acrylic display cases whether you need just one for memorabilia or 100,000 for display purposes, so quite naturally the customer, a sports collector, found us through an online search. We felt like quite the champions.
What they love
We never got the story of how the collector came to be in possession of the glove, a prized piece of sports memorabilia, but truthfully, we could not have cared less; it didn't matter. It was THE GLOVE. The Glove of The Champ. Since they had no intention of shipping the glove to our location to be measured, Ed and the sales team had several conversations with the client to ensure proper measurement to design a platform for optimal viewing. His team then created a custom riser giving them the option of displaying the glove either lying on its side or elevated as if poised to strike. The case itself accommodates the glove, with sufficient room in either position.
"Easy-peasy"
The client described our team as "pleasant on the phone." She made a point to mention that we carefully explained what measurements were required, and how she should go about obtaining them. We collected all of the information necessary to complete the project. We shipped the treasure off with great pride.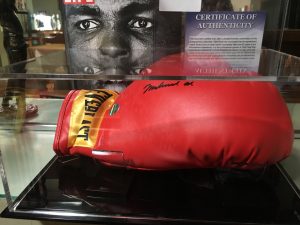 "Even the photograph is stunning"
Whenever our team gazes at the photographs, we're proud, not only of the craftsmanship but the story attached to the item displayed. It's a great-looking case, clean lines, clear as glass but 17 times stronger according to independent testing, providing secure storage and 360-degree visibility and protection. Did we mention that the glove is signed?
Whether your memorabilia has high market value or is purely sentimental, we have its case. "We stock it, or we will build it."