While many consumers shop online, there are still plenty of people who prefer to pick out their merchandise in brick-and-mortar stores. A recent survey found that 82 percent of U.S. adults choose to shop for groceries in stores, while another study found that 54.5 percent of Americans would rather shop in person for all of their items.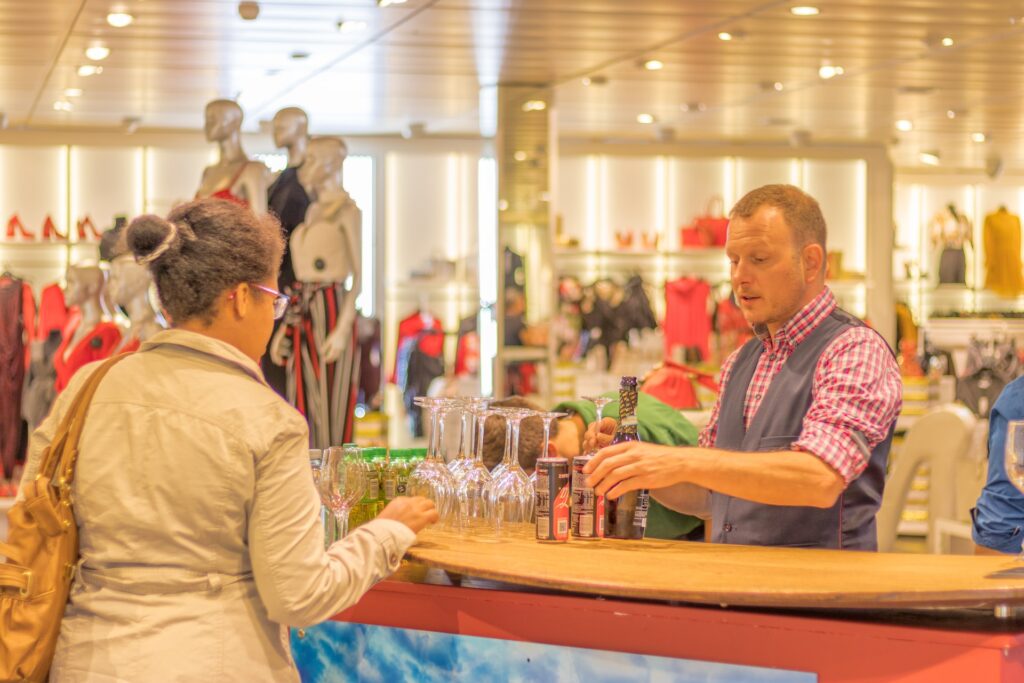 Therefore, it's so important to have eye-catching and innovative displays throughout your retail location. But when it comes to point of purchase (POP) and point of sale (POS) displays, which one is the better option?
The truth is that it isn't an easy answer. First, not everyone understands the difference between POP vs. POS displays. If you're unsure, trust us, you're not alone. It can be confusing to many, including those who own their own businesses. But understanding what POP and POS displays are—and how they can boost your revenue—is vital to your retail location's success.
What Is a POP Display? 
Point of purchase (POP) is "the physical location where consumers decide whether or not to buy a product," according to Repsly. The displays throughout the store (including window displays), signage, and marketing materials all help customers make their decision to purchase an item—or put it back on the shelf.
What Are the Benefits of a POP Display? 
Highlights more products. When it comes to POP vs. POS displays, POP can typically hold a larger number of items, allowing retailers to create an eye-catching visual for potential buyers. It can also help save time since employees don't have to restock as often.
Raises brand awareness. POP displays give retailers a chance to give customers plenty of helpful information about the products for sale, including price, exclusive discounts, benefits, ingredients, and more. Visitors also have a chance to examine the merchandise and make an informed decision.
Promotes new items and sales. POP displays are the perfect way to showcase new items, as well as ongoing sales and discounts. Business owners and store managers can strategically place the displays throughout the location to make sure as many eyes see them as possible. When it comes to POP vs. POS displays, there is typically more flexibility in where POP displays can be positioned.
Combines products. Why just promote one item? POP displays can be used to sell multiple complimentary products, which is especially useful if there is some type of sales discount when you purchase them all together.
POP Display Use Cases 
Displays. When it comes to selecting POP displays, the sky is the limit. From boxes and pedestals to cases and risers, there are plenty of freestanding display options to promote a product and increase a customer's chances of buying it.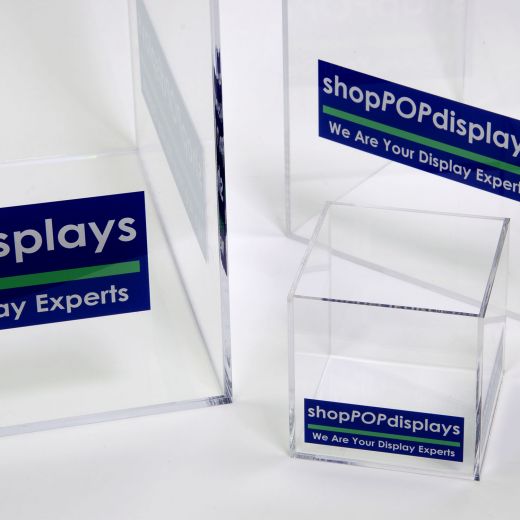 Retailers can also utilize temporary POP displays for seasonal items, which are easy to set up, break down, and store when not in use. Portable displays can also come in handy, allowing store owners and managers to quickly reconfigure their location's layout with little to no hassle.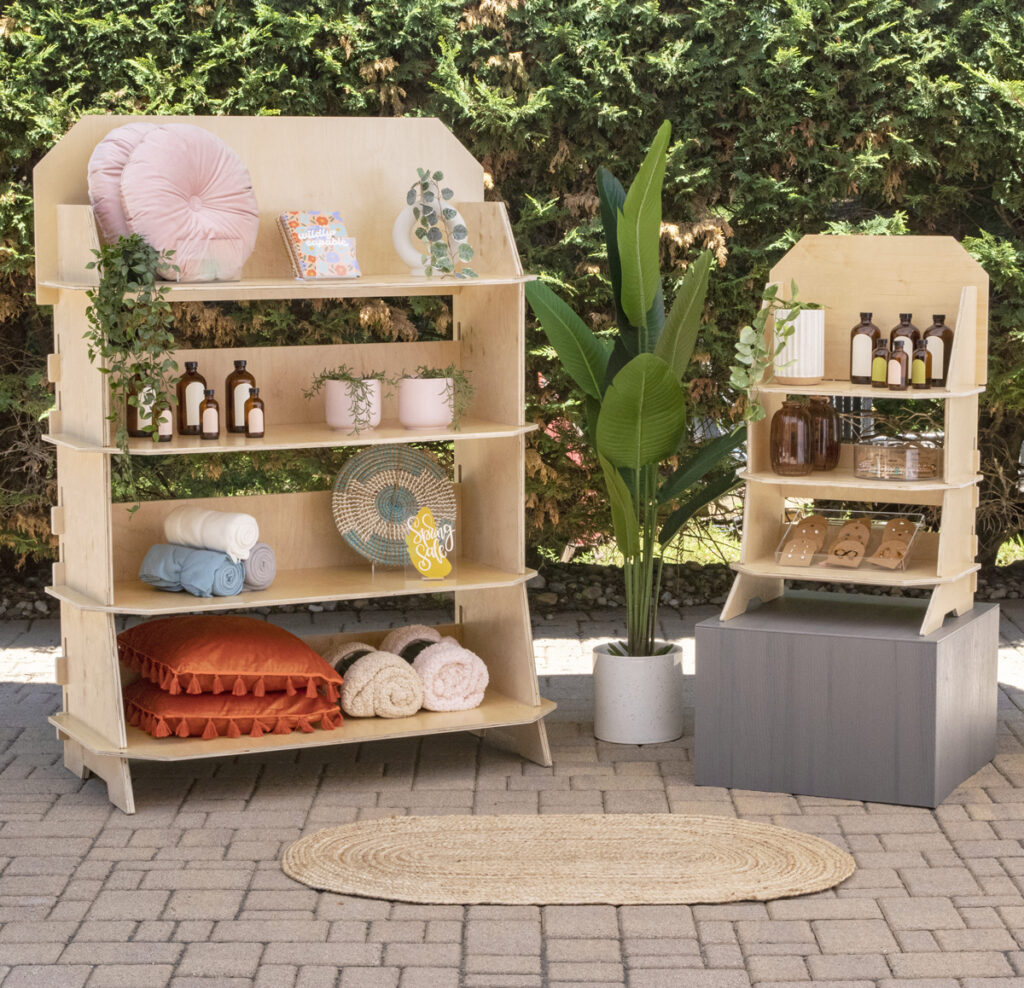 Signage. Signage plays a vital role in promoting your location, as well as the merchandise inside of it. Flags and banners can be set up outside of the store—near the front door—as well as in the windows to promote sales, special inventory, holiday hours, and more.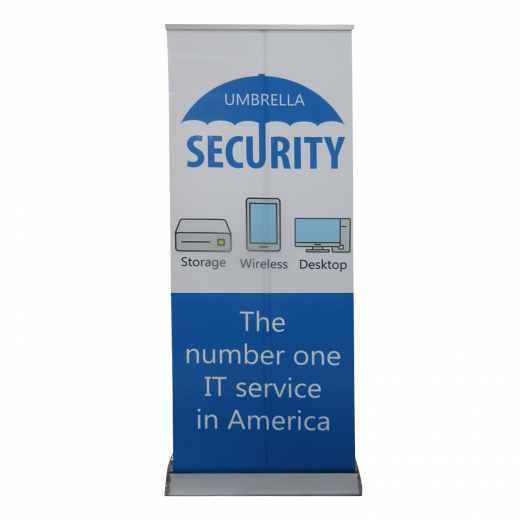 Once inside the store, wall signs and countertop signage will inform customers of sales and discounts, while floor-standing signs can guide them to various areas of the store.
In-store marketing. POP Displays can include promotional materials for specialty items, new products, promotions, limited edition merchandise, and more. Brochure holders, for example, can store pamphlets and flyers for special events.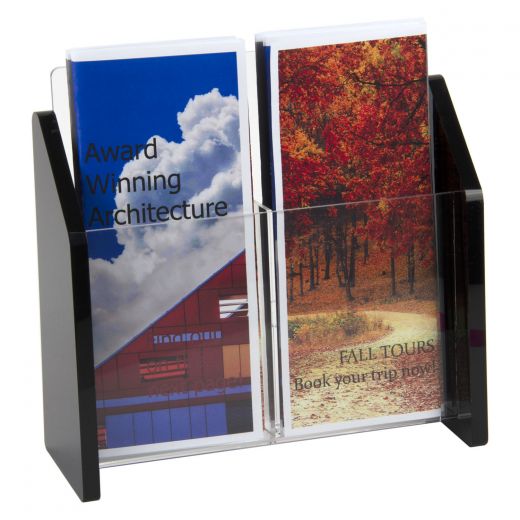 What Is a POS Display? 
POS, or point of sale, is where the customer buys their items, with POS displays set up in this area. When it comes to POP vs. POS displays, POS are always near the area where transactions are completed.
What Are the Benefits of a POS Display? 
Encourages impulse buying. POS displays promote impulse buys that people might not have considered when entering the store but decide to purchase before they leave. For example, a sunglasses store might have eyeglass cleaner, mini repair kits, and cases at the registers to encourage customers to grab them while paying for their pair of shades.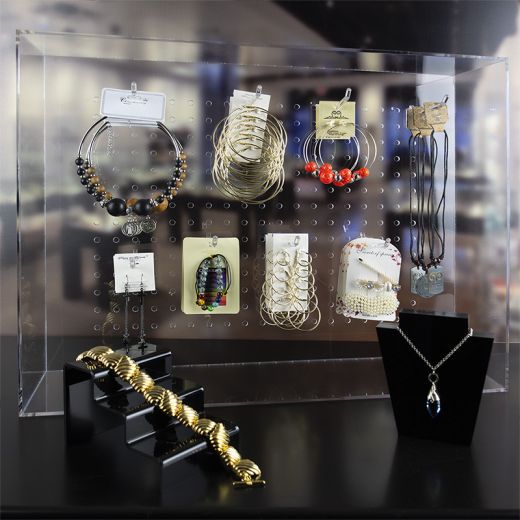 Increases sale amounts. These impulse buys can, of course, increase your bottom line. When customers pick up these last-minute selections, their total at the register goes up.
Highlights smaller products. When thinking of POP vs. POS displays, POP displays are primarily used to hold larger items, while POS displays can keep smaller products organized.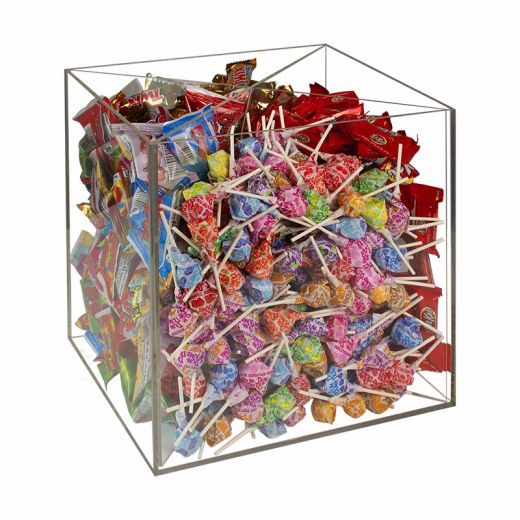 Creates personalized shopping experience. POS displays are a wonderful place to show off recommended products, including staff picks and must-have items.
POS Display Use-Cases
Countertop displays. These are perfect for keeping right near the register as they are directly in a customer's line of sight as they are paying for their merchandise. Countertop signage is also important for encouraging people not to forget to grab useful items—or alert them of special sales—before they go.
Floor standing displays. These can be placed around the area where customers line up to pay for their items, as well as next to the actual registers.
Shelf displays. Retailers can also utilize the area directly behind the cashiers to display those impulse buys. Wall mounted shelves and slatwalls can be used to create displays that catch people's attention before they are finished with their transaction.
POP vs. POS Display: Which Is Best? 
When it comes down to it, there really is no "best" answer. Both POP and POS displays are valuable to a retail location, but retailers need to decide what works for them and which type converts browsing into sales. Many businesses will highlight a combination of the two, while others who want to focus solely on flexibility and brand promotion will opt for POP displays. However, if your primary goal is to increase your bottom line, both POP and POS displays can work for you. At shopPOPdisplays, we cater to the POP and POS wants and needs of our customers. Contact us with any questions or for more information. We'll gladly assist you.