A new year always brings about lots of change and new merchandising trends for retail businesses. 2021 will be a pivotal year for the retail space due to the lasting effects of Covid-19. From pop-up shops to lighted displays, this next year has many unique trends in store. In this article, we will share a few up-and-coming retail merchandising trends to help you prepare your business for 2021.
Simplicity is a Key 
In the past, extravagant displays have been the go-to for retailers. Retailers built eye-catching set-ups in hopes of drawing customers into their store, but recent merchandising trends have shown a preference for a more minimalistic approach. There is a common misconception that minimalism means a simple, stark design with no color or decor, but that is far from the truth. There is a multitude of ways to create a beautiful retail display while still taking a simple approach.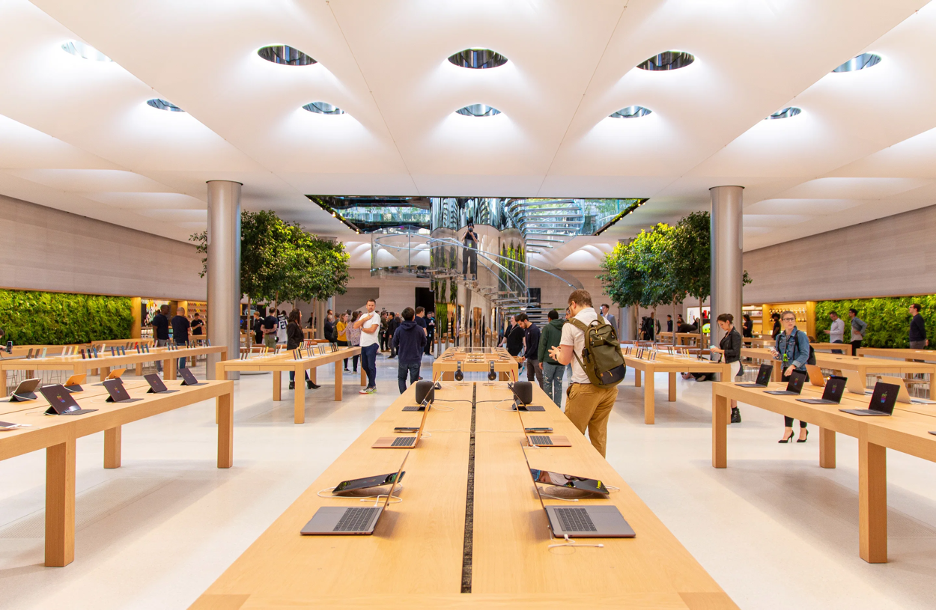 A great example of a retailer who has the minimalistic approach nailed down is Apple. From the beginning, Apple's stores have featured a simple yet sleek design throughout. This has been in part what has led to their massive success. Their well-lit, spacious layouts make it easy for customers to find the products they're looking for. They also incorporated natural wood into their displays which added to the simplistic nature of their store.
shopPOPdisplays offers several displays in a similar natural wood shade. These displays are perfect for getting that minimalistic look started in your own store.
Emphasis on Sight Lines
Sightlines refer to the unobstructed views a customer's eyes have between their position and the positioning of retail displays. Your customer's view from the front entrance is the most important since it essentially serves as your first impression. The front sightline of your store should focus on your most popular items or any specialty or seasonal items your store is offering. This ensures that these items will immediately catch your customer's eye and likely pique their interest.
Your entrance's display should be very minimal in order to keep the focus on the items, not the display itself. Our Clear Acrylic Pedestals are a great way to exude a simplistic, modern look without taking away from the item you're displaying. These pedestals also come in several colors, which makes them easy to match with your store's existing aesthetic.
Cross Merchandising
Cross merchandising is the practice of displaying products from different categories together. It is a tactic that many retail stores are starting to use heavily due to its success. Customers are provided with a more convenient way to shop and in return, stores are able to sell more products.
This practice is meant to encourage customers to buy more by reminding them that they need the second item. A retailer who is frequently seen using this tactic is Target.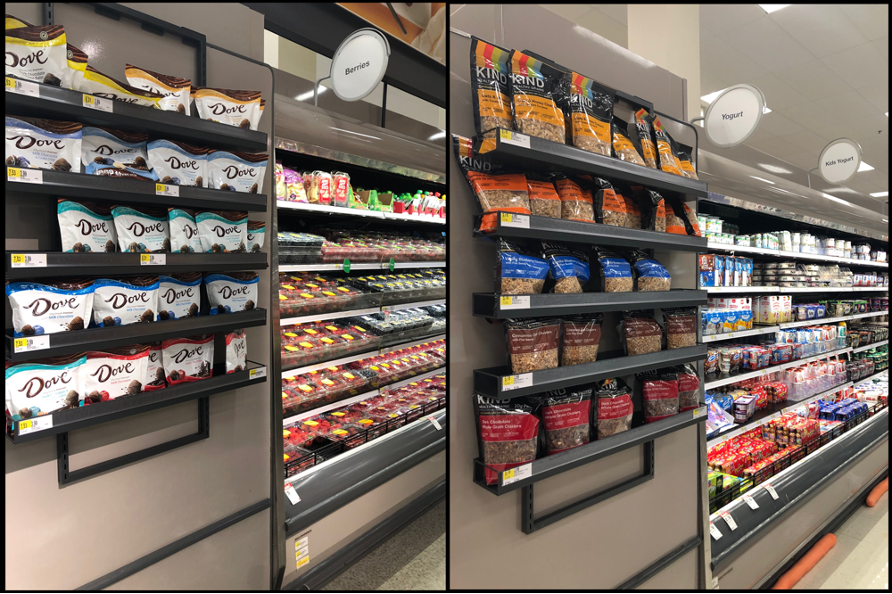 Target places complementary items very close to one another, in hopes of enticing customers to add more products to their cart. They placed chocolates next to the berry selection and then granola next to the yogurt section. The store knows these items pair well together and that shoppers are likely to purchase both in the same shopping trip.
Pop-up Shops
It has become more and more popular to sell merchandise on more than one sales channel (also known as multi-channel sales). With the rise of multi-channel sales strategies, pop-up shops have become increasingly popular. These shops offer a great way for retailers to encourage customers to stop by their store. From several months to just a few days, these shops are typically only available for a limited amount of time, which creates a sense of urgency among customers. This encourages them to act fast and come see what the pop-up has to offer.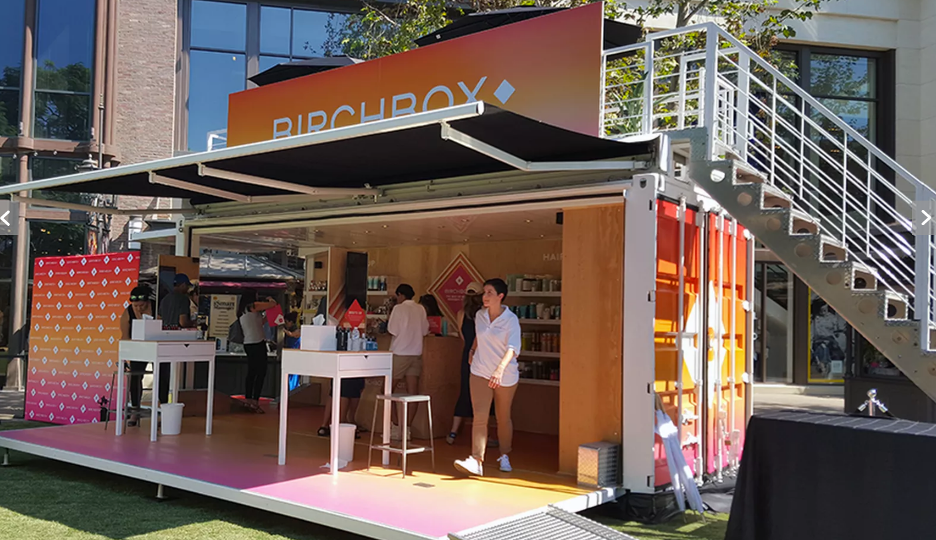 In 2015, Birch Box went on a tour in which they opened temporary brick-and-mortar stores in many locations. Their pop-up locations attracted many visitors and increased brand awareness across the globe.
At shopPOPdisplays, we have several retail display pedestals that are designed with pop-up shops in mind. These pedestals are lightweight and easily collapsible, which means you can set up your temporary shop with ease. Our Collapsible Display Pedestal is the perfect portable option for your next pop-up shop. It can be assembled in a matter of minutes without any hardware or tools, which is great for on-the-go.
Emphasis on Lighting
Lighting can have a huge impact on the overall appearance of their store. Lighting can be used to highlight certain products or signs. This can be done by placing your products in direct light and ensuring the surrounding area is dim. This really makes the lighted product pop and catches the eyes of customers. If you're looking to make a bold statement, consider opting for something more unique, like colored lights.
We have a wide selection of lighted display products, such as our Laminate Lighted Pedestal which is perfect for highlighting any important products. These pedestals feature a built-in LED light that accentuates any project, The pedestal's industrial style makes it easy to incorporate with any of your store's existing decor.
Creating an Immersive Experience For Customers is Key
The most important thing to keep in mind for 2021 in regards to merchandising trends is that you must create an immersive and engaging experience for your customers if you want to succeed. 2020 changed the future of retail as we know it, and with online shopping becoming more and more popular, it is critical that you provide customers with a unique in-store experience. With the convenience of online options, retailers must step up their retail merchandising tactics if they want to stand out from the crowd.