They say that the kitchen is the heart of the home. From putting together an eye-catching spread to creating crafty storage solutions, we are always looking for gizmos and gadgets to help us achieve an impressive presentation for this cherished space. As challenging as this may sound, sometimes the answers to such jarring issues are held inside of simple solutions, case in point: acrylic risers.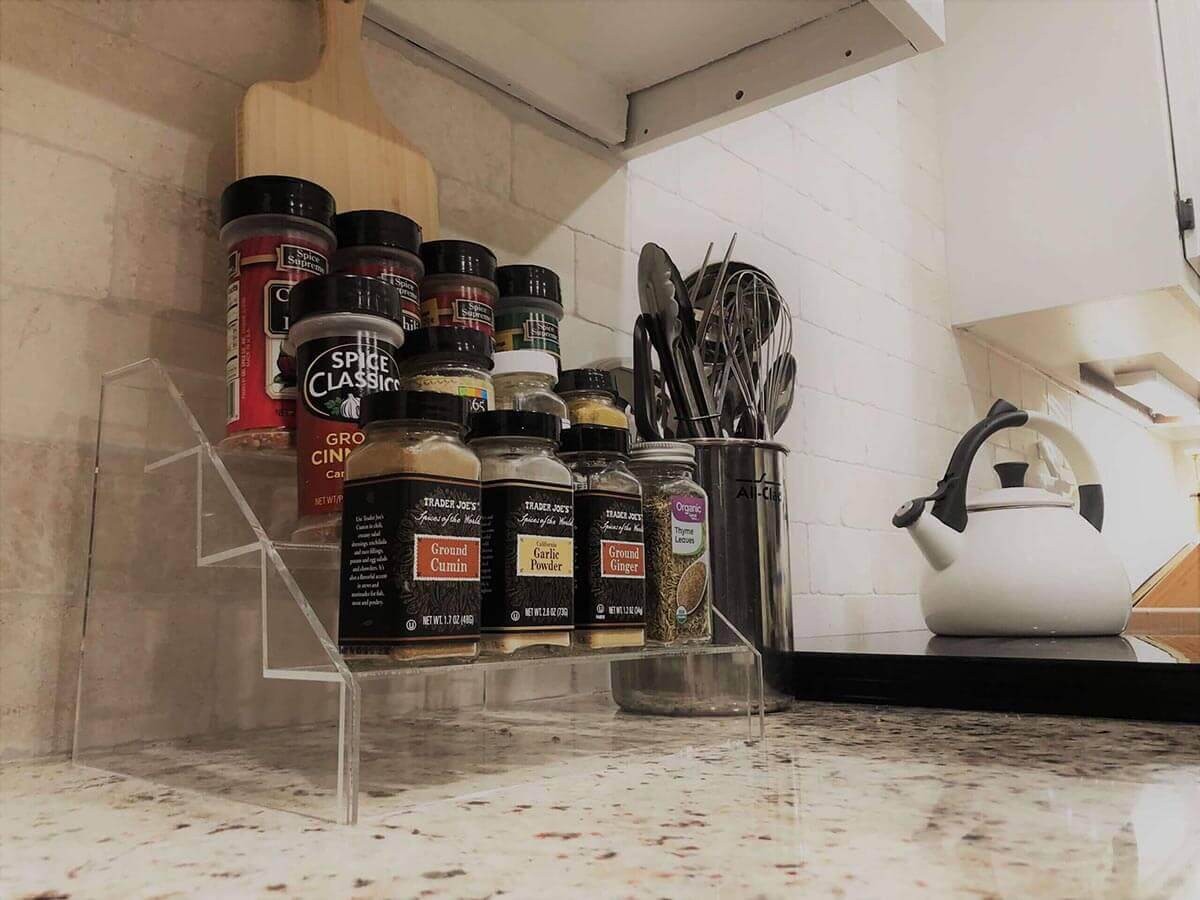 While acrylic risers are most commonly found in commercial settings to heighten products, they also come in handy when trying to elevate decorative accents or save space in your kitchen. Outlined below are just some of the many ways you can use acrylic shelf risers to refine your culinary quarters.

Create Extra Room in Your Pantry
No matter what size your pantry is, you probably are always looking for a neater, better way to store canned goods. Using acrylic risers can help you earn more space and allow for a cleaner presentation with sleek stacking options. As a result, it will be easier for you to regularly find what you are looking for without having to pull everything out of your pantry and create a big ol' mess.

 
Display Decorative Accents
From decorative vases and bowls to salt and pepper shakers, our kitchens are filled with prized knickknacks and accent decor that help define the feeling of our homes. With counters filled with appliances, drainboards, and other cooking must-haves, these beloved tchotchkes often get lost inside of the shuffle. Ergo, using an acrylic riser is a subtle and chic way to pronounce such items.

Efficiently Store Spices
If you love cooking or food in general, then you know that spices are the essence of any good meal. Overtime, our spice cabinets fill up with an assortment of herbs, peppers, and other spices, which leads to an inevitable space issue. Fear not! Acrylic risers to the rescue. These helpful plastic organizers make it easier to create space in tight corners, stack items, and clear up visibility. Thus, making your cooking experience a whole lot easier.

Enhance Your Spread
Whether you are the designated family hostess or throw the occasional dinner party, it's always fun to switch up your dining ambiance. Acrylic risers can help you create a knockout spread. Line up mini-sliders and condiments on one of our step risers or present creme brulee and fruit bowls as a dazzling after dinner dessert. The possibilities are endless!