Maintaining six feet of distance from others can be challenging in certain situations. Classrooms, especially in schools with large populations, are one such example.
While some schools have turned to hybrid online/in-person instruction models to help minimize the number of children in a classroom at one time, it can still be difficult for teachers to properly social distance and minimize the potential for virus spread even with a smaller number of students in their rooms.
Many schools have turned to plexiglass or acrylic classroom sneeze guards to help minimize the spread of viruses and support safety protocols. If you're a school teacher who is looking for extra layers of protection in your classroom while still maintaining that personal touch with students, here are six ways classroom sneeze guards can support health and safety in your classroom while keeping learning fun and engaging.
1. Instructor desks
If you're passionate about teaching, you may struggle with the physical distance the pandemic has placed between you and your students, especially if you work with younger age groups. Younger children are more likely to visit the teacher's desk for help and to ask questions.
You can still keep that personal touch in your classroom by encouraging students to visit your desk. But you can also protect yourself and your students by using a sneeze guard with a wrap-around barrier around your desk at the same time. Many models can be easily installed on top of the desk and easily removed, too.
While the experience may seem awkward at first, you can talk to students about how it's important to maintain everyone's safety while learning. Kids are resilient, and over the past year many have adapted to creative ways to keep interaction and learning going.
2. Student desks
Teachers know the first step towards a collaborative learning environment is to put the scaffolding in place. The classroom layout must enable pupils to gather together to engage in high-level tasks, discuss findings, possibly debate issues, make shared decisions and design a product or resolution that demonstrates a deeper understanding.
Unfortunately, maintaining six feet of space while also encouraging teamwork and student participation can be tricky.
One way to maintain a vibrant and safe learning environment by using a u-shaped student desk shield on each student's desk. These shieldscome with adhesive mounts and can be quickly dismantled and used on other desks or tables, if needed. These clear acrylic classroom sneeze guards are a tool that allows you to still keep students in view and have those important classroom discussions.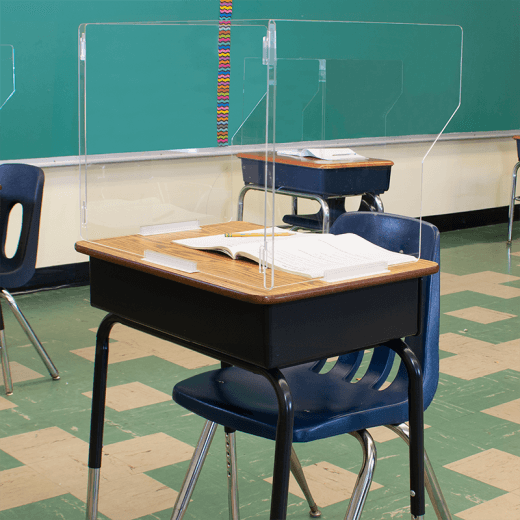 3. Workgroups
Group work can be a powerful way to help students learn valuable skills for the future. In groups, they learn to give and receive feedback, better understand their role in larger processes, and develop critical communication skills.
If you're a teacher who values group work, plexiglass table dividers give you the chance to keep this vital teaching method alive. We also understand that setting up group environment is not a one-size-fits-all situation.
If you have unique sized desk or table requirements, group table dividers are extremely flexible and modular options that enable you to connect multiple barrier units to a 4-way X-connector and create the perfect table divider for your needs. Also included are on H-connector which allows multiple units to be joined together edge-to-edge for larger tables with multiple seating areas. Each unit comes with four clear acrylic panels along with connectors. Quick and easy to set up, modify, break down and store.
However, every classroom is different, and some may require a different solution. Luckily, we offer a wide range of dividers and freestanding clear partitions to accommodate two-person, three-person or larger group learning scenarios. If you have a larger classroom and need to modify it to enable face-to-face interaction among groups, you can use floor-standing plastic sneeze guards to separate areas into groups of socially distanced students. These see-through partitions will allow groups of students to communicate with all of the other groups, in case you have an event with a variety of activities happening at once.
4. Partitioning in larger classrooms
If you have a larger classroom that has more open space, and you need to modify it to have stations or unique learning areas—you can use a floor-standing plastic sneeze guard to separate areas of the class into learning sections. These see-through partitions will also still allow you to communicate with all of the sections, in case you have a variety of activities happening at once.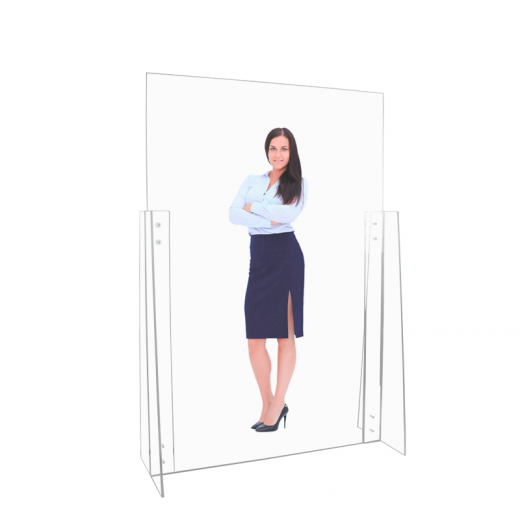 5. Cafeterias
The pandemic has exacerbated feelings of isolation for many. In fact, research has found rates of pandemic-related loneliness increasing by between 20% and 70%. Obviously, kids are not immune to this reality.
For some students, going back to school means re-establishing their in-person social activities. While they're not a classroom, school cafeterias, have served as an important environment for social engagement among peers. In your school's cafeteria, you can use table divider shields to allow students to socialize safely and enjoy some much-needed downtime with friends and peers.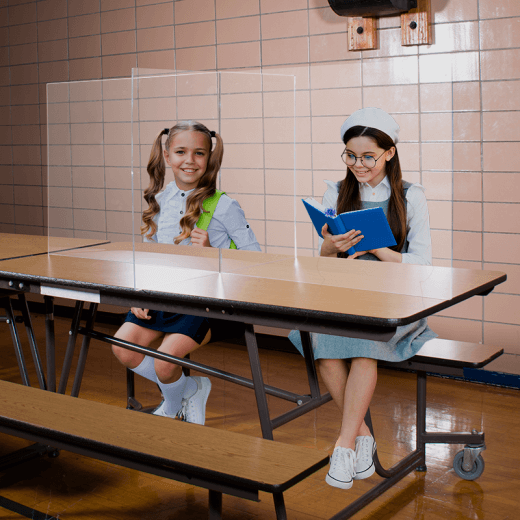 6. Face Protection
While masks are encouraged in many environments, a clear plastic face shield may be more comfortable for you. You may also choose to wear a mask and a sneeze guard face shield for added protection.
If you want your students to be able to see your facial expressions, you can use a face shield without a mask when you speak to the group from the front of the room. You'll want to make sure you maintain a safe distance from the group, however; some teachers will even stand in front of a partition when they speak with only a face shield and without a mask. Face shields also bring the benefit of being easily re-used, disinfected and cleaned.
In addition, if you're a teacher who enjoys moving around the classroom and engaging with your students, a face shield sneeze guard is another layer of protection that allows you to still enjoy offering more personalized attention to students while keeping everyone safe.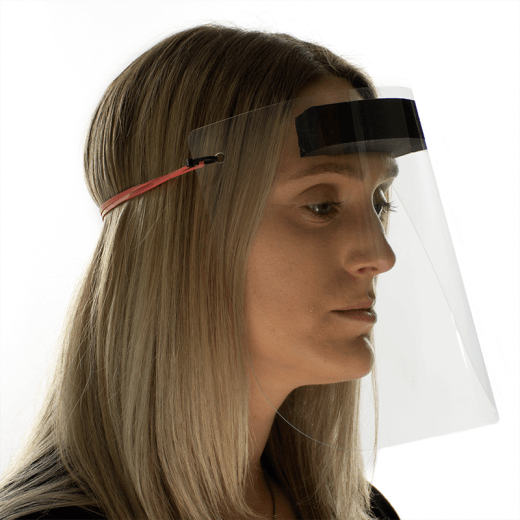 When installing sneeze guards in your classroom and other school environments, it's still important to adhere to safety guidelines from the Centers for Disease Control and Prevention (CDC). Sneeze guards are considered an important added layer of protection, however, maintaining social distance as much as possible, proper hygiene and wearing masks will help too. If you need assistance with designing or redesigning your classroom space, don't hesitate to reach out to one of our experts for help.
If you don't find what you need for sneeze guards for the classroom in our catalog, we will happily create it for you in any shape or size, in small or large quantities. Our craftsmen have been doing this for more than 40 years, and our designers and engineers are the best in the industry. All shopPOPdisplays classroom sneeze guards, barriers, and shields are made in the U.S.A., in stock, and ships in 1-2 business days.