With so many Americans working remotely, home office organization has become a priority for many. Whether you're reorganizing your home office or creating a fresh new work environment, you'll need to balance aesthetics and practicality. Obviously, having things set up in a way that's conducive to productivity is the priority, but that doesn't mean you can't have a little fun, too. Here are five keys to organizing or reorganizing your home office.
Consider the location of your desk
Your desk is the epicenter. It's where all the action happens most of the time. So making sure it's placed in a good spot is important. Start by asking yourself if the current location serves you well. If it doesn't, clear out as much of the space as possible and begin to reimagine it.
If your office is large enough, you might consider putting your desk in the middle. If Feng Shui is important to you, you'll want to find the "command position," diagonally from, but still facing, the entry. If you enjoy natural sunlight and prefer being near a window, ask yourself if you'd prefer to see out the window when you look up from your computer or if you don't mind the natural light behind you. Everyone has different needs. Make the desk placement decision that feels right for your work style.
Eliminate desk clutter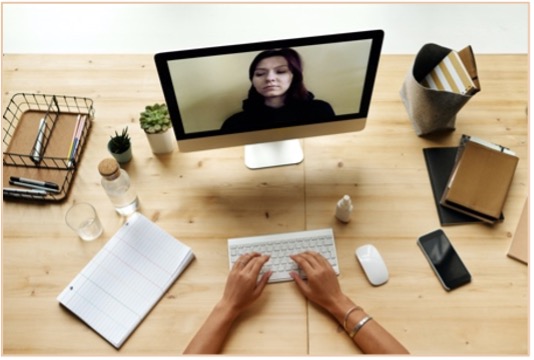 Once you know where you want your desk, it's time to decide what you really want or need on top of it. The first step in home office organization is to rid it of clutter. Clutter can stifle creativity and make you feel anxious. Create a system with storage components for items you use regularly and want to keep close by.
Decide which storage boxes and organizers work well for housing those everyday tools within reach. Do you like to have pens and pencils next to the monitor? Are you always scribbling on sticky notes? Do you prefer a notepad? A legal-size notebook? You can keep organizers on the desk or in a desk drawer, depending on your preference. And don't be afraid to integrate some colorful objects into your selection like these colored containers.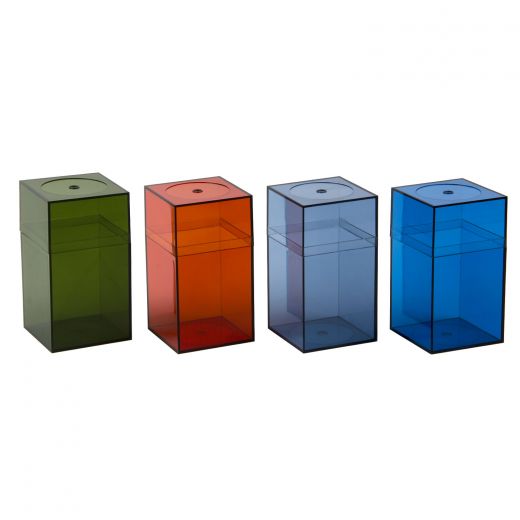 This is also a good time to make decisions about other desk pieces, such as a stand for your computer monitor or a cell phone stand to hold your smartphone. These items are used regularly but fixed in place, so they factor into the area's layout.
Once you figure out how you want to store your daily items on or inside your desk, think of secondary items you use less frequently. Supplies such as mailing labels, paperclips or scissors might fall into this category. If you only use them monthly or even less frequently and your space is limited, you may consider storing them elsewhere in the home or office, farther away from the desk.
Create your printing zone
Next, you'll want to ask yourself if the location of your printer is right for your workflow. Do you print frequently and need the printer to be within reach? Or, is it beneficial to have your printing space outside of the office in a central area of the home? You may prefer your printer outside of your office if you like to get up from time to time to stretch your legs or if your print volume is minimal.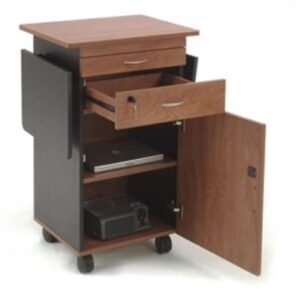 Your printing zone can also serve as a place to store extra supplies or secondary items you don't really need within reach all the time. If you think you might change your mind about where to locate your printer, consider housing it atop a multimedia cart and using the space underneath it for storage. Locking wheels keep it securely in place.
Create a non-work space within the room
It's easy to get stuck in the thinking that your home office is all work and no play, but that shouldn't be the case. If you have a larger space, incorporate a relaxation zone where you can take short, refreshing breaks from time to time.
If you have room to create a sitting area, you can add a coffee table, a small couch and end tables. Other family members may find it's a nice place for them to lounge around, do homework or read. If your schedule allows for it, you can even use the space for a midday power nap.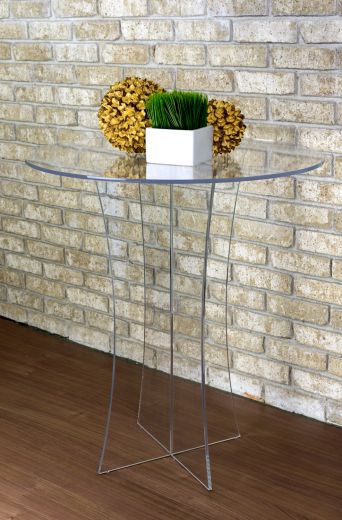 Leave room for inspiration and personality
Whether it's a corkboard at the desk, a whiteboard or something else, leave room for inspiring quotes, sayings and meaningful items that inspire you or bring back fond memories. You may like to display sports memorabilia, or add a bookcase with your favorite authors or sentimental items that bring you joy.
You can also bring plants into the space, unique artwork and other personal objects to decorate and make it your own. And finally, use the walls to mix in personal photos, art and fun sayings. Remember, if your office looks inviting, relaxing or fun, it's more likely that you'll enjoy the work you do inside it.
Make it fun
Home office organization can be enjoyable and exciting. It may be your big chance to make the space exactly the way you've always wanted it. And keep in mind that good ideas and layouts always run their course. So, don't be afraid to switch things up in six months or every year. And if you need some fresh ideas, a shopPOPdisplays expert can help!