Whether you are prepping for a trade show or coordinating a pop-up gallery, you know how quickly things can get out of hand when trying to transport all your inventory, stands, and props. If you are looking for a convenient, affordable display solution that is easy to store and transport then look no further than our portable display pedestals at shopPOPdisplays.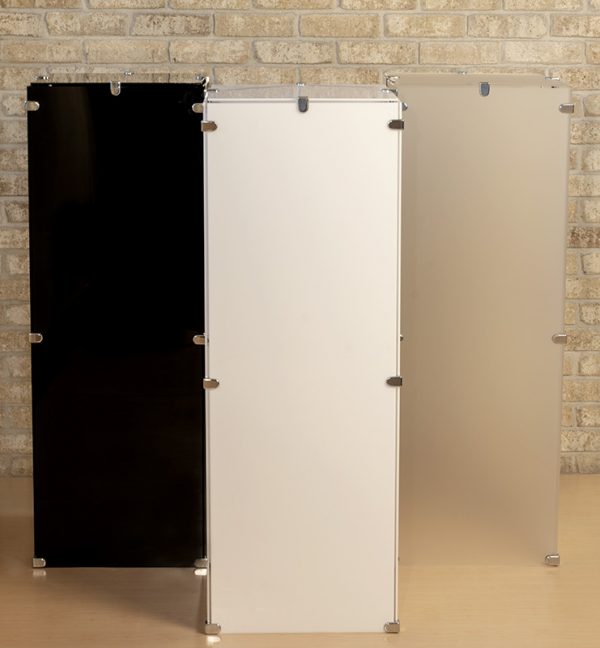 Easy to Transport
Skip the hassle of lugging cumbersome display products around with our portable display pedestals! Designed specifically for the retailer-on-the-go, these pedestals can easily break down so they can be transported flat. Super simple to put together, they only require one flat-head screwdriver to assemble.

 
Easy to Store
One of the biggest challenges of displaying-on-the-go is where to stockpile display products when you aren't on location. This is exactly why our portable display pedestals can be of service to anyone who is looking to conserve room in their work space. Easily broken down and even easier to assemble, the pieces of our portable display pedestals can be lined up, stacked, or even boxed during your downtime.

Versatile
No matter what line of business you are in, our portable display pedestals can instantly help highlight your products. Available in 8 different sizes and 5 unique colors including black, clear, white, frosted, and mirror, we have a multitude of choices for whatever your brand requires.

Cost Effective
Along with being easy to store and transport, the trouble-free knock down design of our portable display pedestals makes them convenient to ship flat. This favorable shipping option helps cut back costs⸺ a helpful perk for any business on a budget.

Durable
Constructed with sleek acrylic panels, our portable display pedestals are designed with durability in mind. Their knock down construction helps prevent potential damage while being transported and are supported with 2-way metal connectors on all sides to ensure that your item is secure and stable while on display.