As the regular football season ends, all eyes turn to the Super Bowl. Even though we may be saddened to reach another grand finale to our country's favorite sports season, there's no better time to display our favorite jerseys in our homes, mancaves, or offices.
With Super Bowl LVI just a few weeks away, now would be a good time to take your prized jerseys and display them to set up a spirited atmosphere before game day. There are several ways to arrange your treasured jerseys and several display cases to choose from. You may also be interested in cleverly showcasing some of your other favorite sports memorabilia for the big event, too. In this post, our team of display experts will provide you with helpful tips and ideas on how to present your favorite sports accessories and truly get excited for the big event happening this February.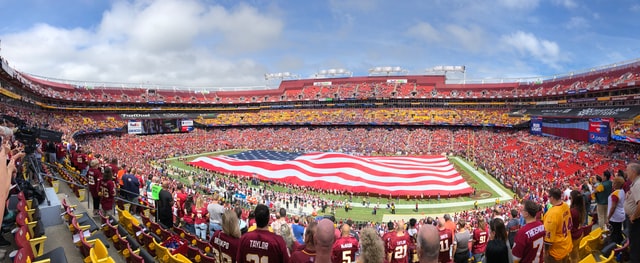 How to Pick the Perfect Jersey Display
When it comes to treasured jerseys or collector items, there is no better display case than one that perfectly fits your coveted item. According to memorabilliadisplays.com, "When choosing any display case, the investment in the case typically reflects the value of the item being displayed." Thus, it is very important to invest in quality products even when it comes to your hobbies. Though available in a variety of finishes, a clear acrylic jersey display case is the sleekest and easiest solution for protecting your prized jersey. A clear acrylic display case from shopPOPdisplays perfectly fits most standard-size jerseys and even includes a lock for extra security. Beautiful and elegant, this case will fit in with any decor. Custom acrylic display case options are available to suit your unique specifications.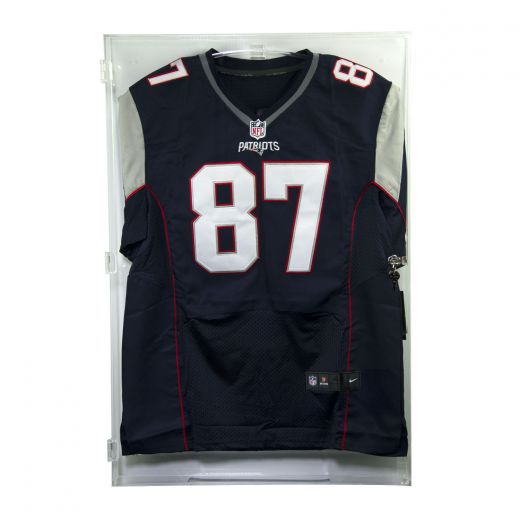 Where to Hang Your Jersey Display Case
Whether you choose to hang your jersey display case in a basement, bar room, den, office, or another area of your home, the choice is completely up to your personal preference. However, wherever you choose to showcase your favorite piece, be sure to make your collectible a focal point on the main wall of the space, so it immediately catches the eye of your audience and sets the aesthetic of the room. Unlike hangers and inexpensive shadowbox options, an acrylic jersey display case is a sturdy, sleek, and handsome option that matches the value of the item inside, so be sure to do it justice by clearing out space around it to help shed light on the attraction inside.
Showcasing Other Sports Memorabilia
When it comes to fandom the sky is the limit for true diehards. Regardless of what team you are rooting for, there are ways to complement your jersey display with other sports flair and collectibles that will show off your team loyalty. You may want to situate a signed helmet, bobblehead doll, or football near your jersey displays. There are several smaller sports display cases that fit these items. Remember, the more sports swag you have in your basement or man cave, the more of a celebratory atmosphere you will be able to offer for game day. This will allow you to create the perfect environment for parties, entertaining, and celebrating future wins.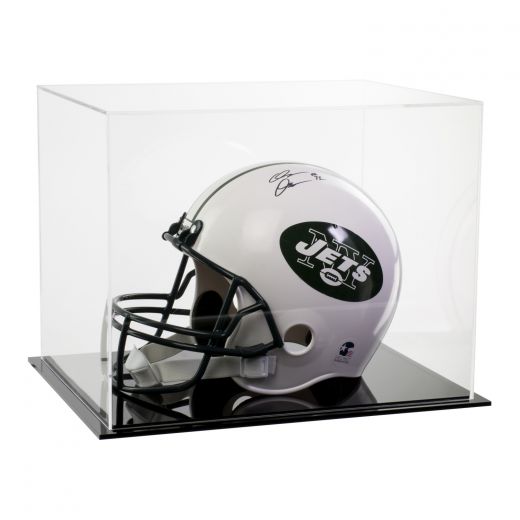 Happy Super Bowl from shopPOPdisplays
No matter who your favorite team is in Super Bowl LVI, shopPOPdisplays can help you find the display pieces you have been looking for to give your sports entertainment room the special pizazz it's been lacking. Remember, when it comes to valuable collector items, quality is key in preserving them over time and properly safeguarding them from the environment as well as guests, so you can keep them looking timeless for many sports seasons to come.