Florist Shop Displays, Fixtures & More
At shopPOPdisplays we understand that as a professional florist or flower shop owner you are always looking for new ways to accentuate your gorgeous arrangements with fresh and innovative presentation ideas to grow your business. Well, you've come to the right place! At shopPOPdisplays we have a multitude of flower shop fixtures that will elevate your floral displays with functional elegance. We carry a wide array of stock flower shop display items you can choose from inside our extensive catalog as well as bespoke or custom flower shop display products options that will make your merchandise stand out.
Our wide-variety of display pedestals come in several finishes and colors to match the style and energy of your vibrant blooms. Position display pedestals in a row with varying arrangements to create an eye-catching window display or angle them in each corner of your space to highlight premium, one-of-a-kind selections. Alternately, add rustic charm to your shop with our
wood flower display cart
, which provides a charming natural wood finish and is functional too boot! Our
wood flower display cart
is an excellent choice for holding and highlighting a large assortment of flowers or plants. In addition, our
wood and basket display with casters
is an inviting and space-saving flower shop display staple that is ideal for smaller plants like succulents or petite flower bouquets that can be categorized and displayed by name, origin, color, seasonal specials, and more. Consider positioning larger, sturdier floral pieces that require steady footing on a
wooden barrel display
.
Wooden barrel displays
offer more space for these weighty pieces while adding chic country charm to any setting. For singular flower selections like long stem roses or sunflowers showcase them in multiple
vase floral display stands
. These handy flower shop fixtures are perfect for promoting fresh cuts and silk flower options and can easily be positioned on the checkout counter for last minute impulse buys.
For tighter spaces in cozy shops, consider space-saving flower shop fixtures like
acrylic risers
. Versatile acrylic risers are a subtle, yet sophisticated way to present smaller plants, perennials, and any botanicals of choice. By staggering the layout of
acrylic risers
, each floral or merchandise is given its own place to been seen and an area to grow – sales! A fan favorite item in the world of flower shop fixtures (among industries) is our
frosted acrylic two shelf knockdown riser set
. Each shelf has rounded edges which adds to the serenity of the green space. Multifunctional, portable, and lightweight, this collapsible riser can easily be set up and broken down in any spot inside of your flower shop or on the road at craft fairs and farmer's markets. Convenient, collapsible, and cute – a winner!
Everyone knows an indispensable part of running a successful business is powerful and memorable
signage
. From handcrafted
chalkboard signs
, lofty
banners and flags
, to everyday
poster frames and sign holders
, signage provides consumers with important information whether it's about the different variations of flowers and plants or where to checkout. At shopPOPdisplays, we offer all sorts of florist shop signage. Peruse our vast stock inventory or give us a call to discuss custom signage and displays that'll support your products and brand. We're glad to assist you in outfitting your successful flower shop or floral department.
At
shopPOPdisplays
we believe your flower shop displays should be just as remarkable as the arrangements that they uphold.
Contact our team
of design experts to learn about ways we can help elevate the look of your flower shop and create custom solutions to fit your specifications.
---
---
Custom Floral decorations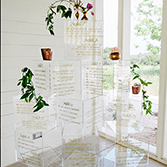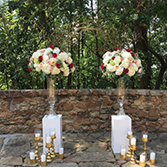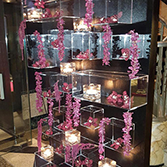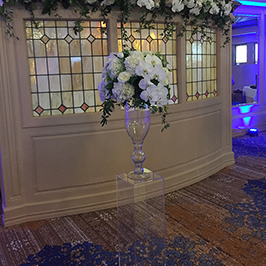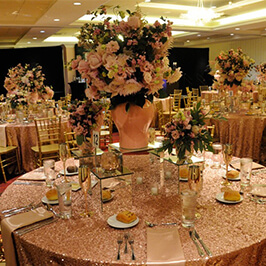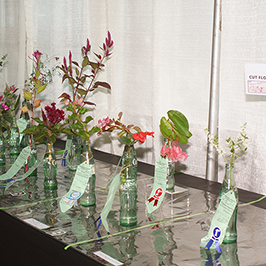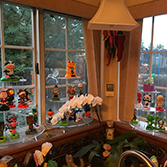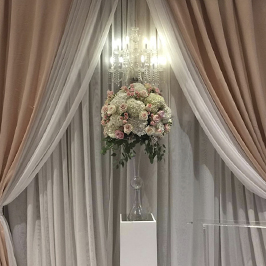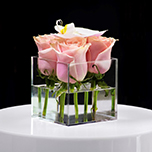 Resources: